Isha Sharwani Malayalam Actress: Profile, Biography and Upcoming Movies

Isha Sharwani's profile and biography is given below. Isha Sharwani is a professional dancer in India who has settled in Kerala for the past 15 years, in-order to study the various art forms of Kerala. Apart from a dancer, she has also acted in various Bollywood and Tamil movies like David and Matraan. Now she has performed in her first Malayalam movie "Anchu Sundarikal".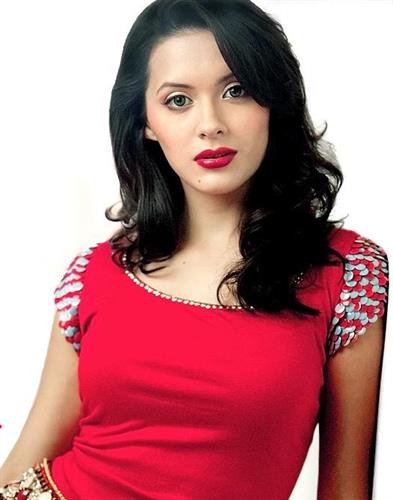 Personal Life

Isha Sharwani is an actress, model and moreover she is a talented Kathak dancer. She was born on 29th September 1984 at Gujarat. But now, she is settled with her family in Trivandrum for the past 15 years. Her father is a foreigner and her mother belongs to the state of Gujarat. Isha's father got settled in Kerala mainly because of his passion in learning Kalari. Her other family members are also interested in various art forms. Her brother, Thavo, is a talented drummer in India. He has composed the title song for the Malayalam movie "Romans" along with his crew. Both the siblings has performed at several stage shows including dance programs like Shiv Shakthi. Isha has also participated in the famous reality show Jhalak Dikhhla Jaa Season 5 and has danced with the Bollywood superstar Hrithik Roshan in an advertisement of Hide & seeks.


Isha and Her Film Career

Isha made her entry into the Movie industry through a Hindi film, Kisha which was released in the year 2005. Even though that film was not a commercial success, she had proved that she can very well manage the roles given to her. The most highlighted thing about the film was, Isha had performed a marvelous dance in that movie. Even though she was not associated with many films, she has played important roles in a couple of Hindi and Tamil films. In the year 2012 her Tamil film, David, staring Tamil star Vikram was released which was a turning point in her film career. In the same year she has appeared in yet another Tamil film Matran staring Surya. In the film Matran, she got an opportunity to perform a dance during the song "Theeye Theeye".

Isha's debut movie in Malayalam was Chapa Kurishu staring Fahad Fazil, Vineeth Sreenivasan, Remya Nambissan etc. Chapa Kurishu was a new generation film as it was presented in a new style and in a way different from the usual type of film making. After Chapa Kurishu, she was not seen in any Malayalam films till 2013. The decision was personal, as she wanted to concentrate more on her dance practices. Isha, who is a good singer has appeared in the lead female role in the Bollywood film Darwaza Bandh Rakho, which was a comedy based film released in the year 2006.

After a while, now Isha Sharwani has played an important role in the upcoming Malayalam movie Anchu sundarikal which is going to be released by the end of June.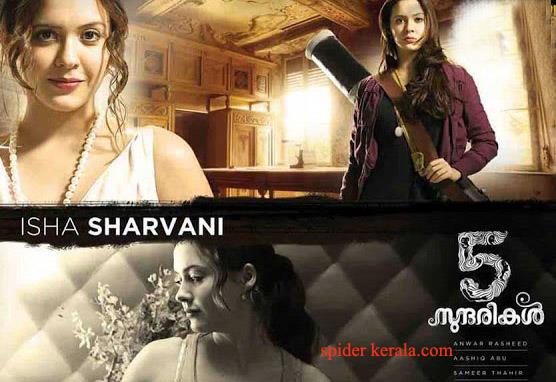 This film is directed by five directors and is based on five different incidents. Even though these incidents are not related to each other at any situation, all the five stories talk about love. Anchu Sundarikal will be one of the best films in this year as the cast of this film include talented artists such as Fahad Fazil, Nivin Poly, Dulquer Salman etc. In the movie Anchu Sundarikal, Isha had to borrow the voice of another artist for dubbing her role as she could not speak Malayalam. Isha Sharwani, is looking ahead to be a part of good Malayalam movies with good script and art values.


Isha Sharwani and Dance Career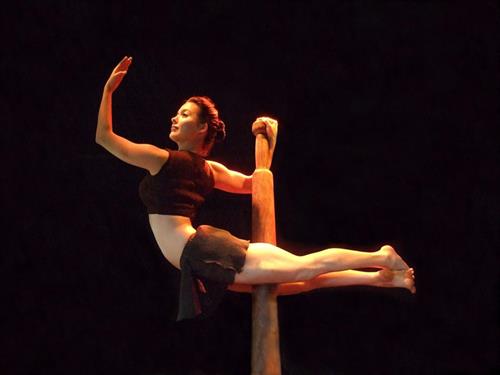 Isha has started to learn dance at the age of 13 from her mother itself. At that time she even stopped her schooling and concentrated purely on dance forms like Kathak. She was also trained in various traditional art forms like Kalari, and Yoga during her teenage. Her mother is a famous Indian contemporary dancer and father was too interested in various art forms of Kerala. Isha's mother has composed various dance forms related to Lord Krishna because of her deep faith in Sreekishna. A girl who is bought up in such a surrounding will definitely build her career as a dancer moreover she has it in her veins.

Normally Isha trains herself for about ten hours daily in various dance forms. That makes her a talented dancer in India now. Isha Sharwani has achieved a good position in the most famous reality show of India Jhalak Dikhhla Jaa Season 5. During her practice session, she wakes up early morning at about 5:00am and takes her breakfast only at 8:00am. She met with an accident during the reality show while climbing through a rope and was bed rested for about 3 months. Now she is perfectly aright and is back to the floor with more confidence and enthusiasm.

Presently Isha Sharwani is a lead dancer in a professional dance company, Daksha Sheth. The dance school runned by Isha is a residential setup system which has lot of students from various parts of the country joining there for coaching. Isha's future plans includes, to concentrate more on dance, and to become a known actress in India. She now continues her dance performances at various stages across the world. She expects a lot from the movie Anchu Sundarikal, as it was directed by five directors who have already proved their talents through various Malayalam movies.