Anna Katharina Valayil Malayalam Singer - Profile and Biography

Anna Katharina Valayil, the emerging playback singer's profile and biography is given below. She is the one behind the hit song "Appangal Embadum...", from the movie "Ustad Hotel". Anna has tried her luck not only in Malayalam film industry but also in Kollywood through the movie "Yaaruda Mahesh". Read below to know more about her.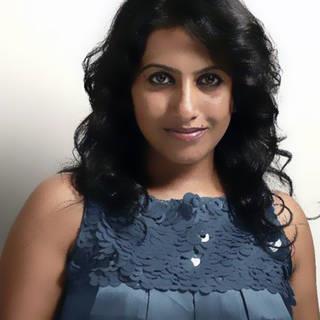 Personal Life of Anna Katharina Valayil

Anna Katharina Valayil, a Malayali by birth hails from Cochin, Kerala, India. Her father is Valayil Joseph Varghese and her mother is Mini. She has a sister, Becky Mary Valayil. Anna Katharina has spent her childhood in Cochin itself. After completing her studies from Cochin, she flew to Australia for becoming a pilot. Yes, she is a commercial pilot. Apart from being a pilot, Anna has also completed her Post Graduation in Media Studies from Australia while undertaking her pilot course.

Anna Katharina Valayil, the Indian playback singer, has never been seriously trained in classical music but she has learned to play the instrument 'Guitar' from the age of 11 yrs onwards. Her knowledge in an instrument has helped her in rendering great songs. Anna Katharina Valayil was married to Ranjesh Chandy on 2nd February 2013 after their engagement on November 2012. Ranjesh Chandy, who hails from Kottayam is a businessman who runs a chain of catering shops. The marriage took place at Kottayam in the presence of their close relatives.


Discography

Anna Katharina Valayil, a commercial pilot had an interest in singing. She had sang jingles for a couple of ad films. That is how she entered the music field. It was the award winning music director cum singer, Gopi Sundar who noticed her talents in singing and made her sing her first song for a film. Anna's debut movie as a playback singer was the 2012 Mohanlal film "Casanovva", directed by Roshan Andrews. She sang the title song for this movie.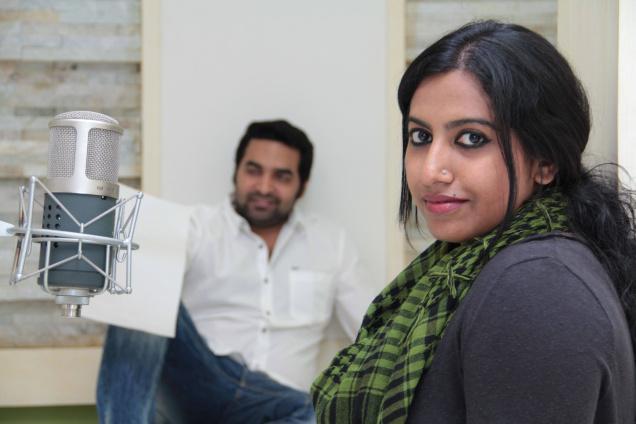 In the same year, she sang for yet another Malayalam movie "Ee Adutha Kaalathu", directed by Arun Kumar Aravind. In this movie too Gopi Sundar was the music composer. Anna sang the female part of the song "Naattil Veettil Roadil..." where Gopi Sundar himself sang the male part of it. The lyrics of the song was penned by Rafeeq Ahmed. Anna then got the opportunity to sang for the 2012 Malayalam film "Masters", directed by Johny Antony. Again Gopi Sundar has given life to the songs under the lyrics of Shibu Chakravarthi. Further, Anna got an offer to be a part of the movie "Mallu Singh", directed by Vyshakh. It was the popular music director M. Jayachandran who was behind the sound tracks of the movie. Anna was lucky to be a part of it.

In the same year itself, Anna sang a song for the Prithviraj movie "Hero". Again Gopi Sundar composed the songs penned by Anil Panachooran. The emerging star Prthviraj has also sung a song for his movie. Even though Anna did a couple of projects by then, none of her songs was a super hit, hence the popularity and fame she got was restricted. By putting an end to all these, her last song of the year 2012, was released. The song was "Appangal Embadum Ottakku Chuttammayi...", for the film "Ustad Hotel", directed by Anwar Rasheed. Gopi Sunder was behind the wonderful music composition and the credit of lyrics goes to Rafeeq Ahmad.

The song "Appangal Embadum Ottakku Chuttammayi...", has an interesting lyrics backed by great music composition and beautiful vocal music. The song was a hit song of the year and it was able to fetch in lot of listeners. Anna was happy to see the song dancing in the lips of many. At last for all her efforts and hard work, she was rewarded through this song which became very popular. Thus through this song Anna Katharina Valayil became familiar to every Malayali listeners. She had also sung another song "Mel Mel Mel Vinnile..." for the same movie. Naresh Iyer had sung the male portion of this song. This too is an awesome song which was accepted by the youth.

In 2013, Anna Katharina Valayil's debut Tamil movie was released. The movie was "Yaaruda Mahesh", directed by R. Madhan Kumar for which Anna sang the song "Vayadhai Keduthu..." and "Odum Unakkithu...". For both these songs, the male portion was sung by Suchith Suresan. Anna has to be thankful to Gopi Sundar for talking her into Kollywood as well. Yes, the music direction here as well is done by none other than the popular Gopi Sundar.