Catherine Tresa Malayalam Actress - Profile, Biography and Upcoming Movies

Catherine Tresa Alexanders profile and biography along with a list of her upcoming movies is given below. She is an upcoming star in Malayalam and Telugu film industries. Read the below article to know more about her.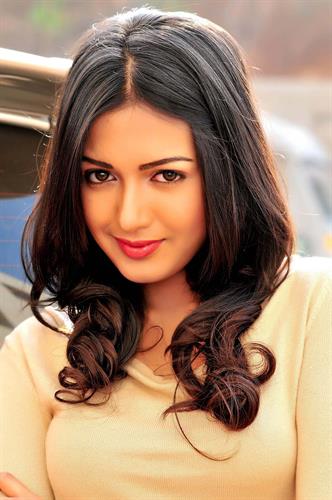 Personal Life of Catherine Tresa Alexander

Catherine Tresa Alexandar or Katharine Theresa is a model turned actress who is of Malayali origin. She hails from Kottayam and was born on 10th September 1989. Even though a Keralite by birth, she was bought up in Dubai, U.A.E where her father is running a business. After completing her schooling from Dubai, she moved on to Bangalore to continue her studies. There she joined the St. Joseph's College. Catherine Tresa, who has spent most of her life outside the state was not at all fluent in Malayalam but her skills in other languages especially English and Hindi had helped her to communicative well with her co-workers. She has also attended classes to learn Telugu language.

It would be right to say that there is nothing which Catherine Tresa hasn't touched. She has learned little of everything music, dance, to play musical instruments, ice skating, public speaking and so on. All these might have definitely helped her a lot to find her place in the film industry. Catherine Tresa Alexander has also modeled for Nalli Silks, Chennai Silks, Fast Track, Josco Jewellers and Deccan Chronicle. She was also shot for Srikantadatta Wodeyar's Maharaja Calendar. Ramp shows was also not away from Tresa. She, a model has done ramp shows along with Prasad Biddappa in many places.


Career Life of Catherine Tresa Alexander

Catherine Tresa Alexander entered the silver screen in the year 2010. Her debut movie was a Telugu film "Shankar IPS". In the same year she mad her debut in Malayalam film industry as well. Her first Malayalam movie was "The Thriller", directed by B. Unnikrishnan. It was a Prthiviraj movie where Catherine Tresa, Siddique, Lalu Alex and Sampath Raj played the major roles. Unfortunately the film was declared as a flop at the box office.

In the year 2011, she expanded her boundaries by making her debut in the Kannada film "Vishnu". "Godfather", another Kannada film was her next release. It was a different role this time, as a mentally challenged girl. In an interview, Tresa has said that she liked the role a lot and did not give any importance to her appearance while doing this role. The movie directed by Sethu Sriram was declared as an above average grosser at the box office. Further in the year 2013, two of her Telugu films were released. The first one being "Chammak Challo" and the second one was "Iddarammayilatho". Now she has offers from Telugu film industry and is currently working for a project as well.

In 2013, a Malayalam film "Romeo and Juliets", directed by Puri Jagannath was released. In this movie Catherine Tresa Alexander, Amala Paul and Allu Arjn appeared in the lead roles. It was an above average film accepted by the Malayali viewers across the globe. Catherine did receive positive reviews and feedback for her outstanding performances. This movie was simultaneously released in Telugu as "Iddarammayilatho". The movie was a great success in Tollywood as well.

Upcoming movies of Catherine Tresa Alexander

Catherine Tresa Alexander is now an emerging actress in Malayalam and Telugu film industry. She has few committed projects, the shoot of some of which are progressing in and out Kerala now. A Telugu film "Paisa", directed by Krishna Vamsi. In Paisa her co-star is Nani. In this film, Catherine plays the role of a Muslim girl, Noor, who is sweet and talks a lot with her eyes. Sidhika Sharma, Tabar, Charan Raj, Raja Ravinder, Duvvasi Mohan, Raju Sri Vasthav etc are the other artists in this movie.