Pinky Babu Malayalam Actress - Profile and Biography

Pinky Babu Malayalam actress profile and biography is given below. She is an upcoming actress who is doing the lead role in the movie "Mr. Pavanayi 99.99", directed by Captain Raju. Read the below article to know more about Pinky Babu, daughter of Ponnamma Babu.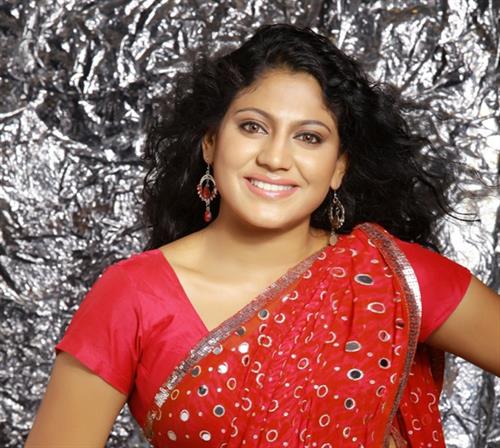 Early Life

Pinky Babu is an upcoming Malayalam actress who hails from Kochi, Kerala. She was born to Babu and Ponnamma Babu. Now you may be wondering which Ponnamma Babu? Yes, she is the daughter of your favorite actress Ponnamma Babu, commonly know as Ponnuse in the film field.

Pinky Babu is a very ambitious girl who always wanted to be on her own rather than being dependent. She has completed her graduation in nursing from Faran College of Nursing, Bangalore and was in a plan to fly to Australia to take up a nursing job there. Her siblings are also into nursing and they all are working in Australia. Pinky also wanted to follow the same path but she also had an interest in acting. Coincidentally she was called to act for a Captain Raju Film at the same time and she happily agreed to it, keeping on hold her Australian dreams.


Career Life

Pinky had appeared in front of the camera for the first time when she was just three or four years old. It was during the shoot of the A.K Lohithadas movie "Karunyam". She had got a small role to play in this movie. After making a small appearance as a child artist, Pinky was no where seen in the industry, she was concentrating on her studies while having a passion towards acting.

Pinky Babu, the younger child of the Mollywood actress Ponnamma Babu has joined for IELDS Course when she was called for a Malayalam film. It was the actor cum director, Captain Raju who called her for his upcoming movie "Mr. Pavanayi 99.99". Captain Raju has earlier promised to give a role to Pinky Babu in one of his film, unfortunately he could not do that project. Hence when he thought about his next project, he had Pinky in his mind. Thus Pinky's dream came true.

In the movie "Mr. Pavanayi 99.99", Pinky is given the role of a modern girl 'Soniya'. Pinky Babu and Devadevan appears in the female and male lead roles respectively. Devadevan is the son of the known Malayalam actor Vijayaraghavan. Another peculiarity of the movie is that her very own mom appears as her mother-in-law in this movie. Its indeed a rare chance for a daughter. Captain Raju who entered the field of direction through the movie "Itha Oru Snehagadha" is back with another project "Mr. Pavanayi 99.99". Raju himself has penned the story of this flick.

In this movie, Captain Raju appears in the role of 'Pavanayi'. The film is produced by Abraham P.V under the banner of Pullampallil Films International. Pinky Babu has put forward excellent performances as Soniya and she has done her best to act opposite to her mother. The shooting of this moving is progressing in Perunad and in Pathanamthitta district. After the release of this movie, Pinky will surely get more opportunities.

Pinky Babu who was inspired by her mother had always dreamed of being an actress. As she comes from a family where her mother is an established actress and her father is an artist, she also had the artistic thing in her blood. In an interview, Pinky said that she agreed for this project because of the great support from her parents and siblings. She added that now many youngsters are coming into the industry and that has inspired her and increased the confidence in her.

Apart from acting Pinky is also interested in direction, editing, choreography etc. But as of now, she is concentrating in the role given to her and she wants to do her best to convince the audience. Hopefully it will make her way. Pinky, a damn fan of Manju Warrier wants to implement her own style of acting than being a copy cat.