Manju Warrier back on screen with Amitabh Bachchan for Kalyan Jewellers ad film

Popular film actress cum dancer Manju Warrier is back on screen with Big B (Amitabh Bachchan) for Kalyan Jewellers ad film. After getting married to Dileep, she has stopped acting in movies and now is all set to make a comeback through an ad film. Shooting of the Kalyan Jewellers advertisement will be held in Goa. Discussion of Manju Warrier's return to cinema is become viral on social media. Read more about Manju Warrier's latest movie updates here.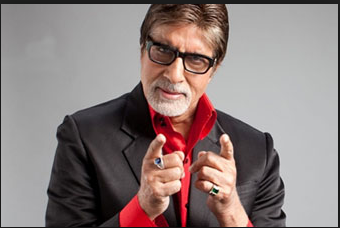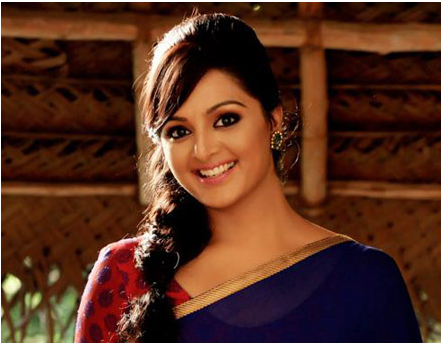 Manju warrier will be back to acting soon. This discussion was become viral on Social Medias in last couple of months. There have been many rumors spread over the media about the return of Manju Warrier in to acting. After getting married to popular Malayalam actor Dileep, Manju has stopped acting in movies. But after a long gap of hibernation she has returned as a dancer and has performed in a couple of stages. As many actresses who have stopped acting after marriage are returning to the movie field, Manju's fans are also expecting the same from her.

Many rumors are spread over the world about the return of Manju Warrier to movies. The news Manju Warrier's come back movie had created a strong discussion in Medias especially in social networks. After a while another gossip that came about Manju's return was that she will be coming as the heroine in Geethu Mohandas directorial flick. But these news have negotiated by the directors Sathyan Anthikkad and Geethu Mohandas.

Last year Manju has performed dance in five stages, which is pointing into her return to acting and dance. Few weeks ago, Manju warrier has started her website and official Facebook page to interact with her fans. The website has representing Manju as both actress as well as dancer. However, her return to acting still makes a question in Medias. She also appeared for the photo shoot of Mathrubhumi magazine star and style. Manju's return to tinsel town seemed imminent when she launched her website earlier this month.

By giving more fiesta to her fans, Manju is all set to make a comeback through an ad film. The latest news reports reveal that Manju will be back on screen along with popular legendary actor Amitabh Bachchan for Kalyan jewellers ad. Manju Warrier has reacted about the news that it was a blessing to make a return with Amithabh Bachchan. If the news was true, it will be the first screen appearance of Manju Warrier for an ad film. Also it will be her first screen appearance with Big B.

Amitabh Bachchan has already shared screen with Dileep for the Kalyan Jewelers ad which had become viral on social networks last year. Now, the chance is for his wife Manju Warrier. This was the second ad film in Malayalam for Amitabh Bachchan for Kalyan Jewelers. Screen appearance with Amitab Bachchan will surely increase the demand for Manju Warrier in Bollywood too.

Dileep is the brand ambassador of Kalyan Jewellers. However, they didn't share anything about the screen presence of Dileep along with Manju Warrier and Amitab Bachan for the Kalyan Jewellers ad. It is said that shooting of the ad will be held in Goa and the ad will be launched soon. Popular ad film director V A Sreekumar has directed the latest Kalyan Jewellers ad featuring their branded "VISWASAM ATHALLE ELLAM" advertisement series.

Anyhow launching of new Kalyan Jewelers ad featuring Manju Warrier and Amitab Bachchan (BIG B) will be sensational in Medias. Manju will also act in the Kalyan jewellers ad for other languages too. She will share screen with Prabhu in Tamil, Nagarjuna in Telugu, and Shivraj Kumar in Kannada. It will be the 5th ad of Kalyan jewellers popular series "Trust is everything". But still, the question raised is that whether she will continue to act in movies or will just disappear after the ad.