Parvathy Nair Malayalam Actress - Profile, Biography and Upcoming Movies

Parvathy Nair, Malayalam actress profile, biography and a list of her upcoming movies are given below. The model turned actress is a very promising artist who has many projects in her kitty. Within a short span of time, this young actress was able to get the hearts of millions of viewers in South India. Read the below article to know more about her.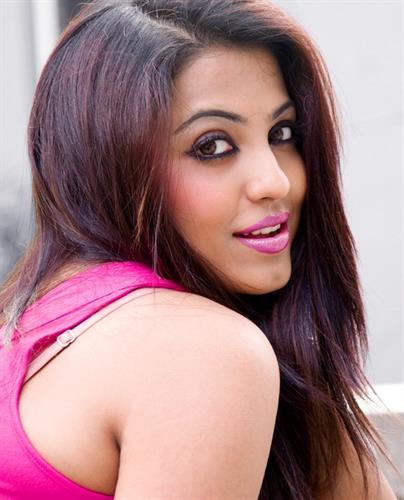 Personal Life of Parvathy Nair

Parvathy Nair was born on 5th December to Venugopal Nair. She was bought up in Abu Dhabi, U.A.E as her parents were settled there. Parvathy Nair completed her secondary education from Our Own English School, Abu Dhabi, one of the well known schools in the city. She then came down to India to continue her further studies. Parvathy joined at the St. Thomas Central School, Trivandrum, Kerala and had completed her senior secondary education from there. Further she obtained a graduation (Bachelor of Engineering) in Computer Science from Manipal Institute of Technology, Manipal University.

Parvathy Nair is a model who has done many ramp shows and has appeared in about more than 50 commercial ads including Prestige Rice Cooker, Mysore Silk, Gulf Gate, Gold Winner Oils etc. She was seen in print ads and have done photo shoots. Parvathy was selected as the face of Mysore Sandal (Miss Mysore Sandal - 2009) and as Lawrence Mayo - Face of Kerala. Her actual growth started from thereon. Parvathy has also worked as an EMCEE (Master of Ceremonies) before starting her career in acting. Her debut film is a Malayalam movie. She has acted in an English documentary as well.

Parvathy used to be an active member of theater clubs in schools and college. She dreamed of becoming an actress after being part of a short film which they made during their college days. The model was crowned as the Navy Queen in 2010 and that is how she got offers to films.


Career Life of Parvathy Nair

Parvathy Nair had done many commercial ads before entering the film field. Hence she might be familiar to the family audience. Her debut movie was the 2012 Malayalam film "Poppins", directed by V. K. Prakash. This movie had many stars in which Parvathy appeared as a supporting character. Her role was a minor one. In the same year she got another Malayalam project "Yakshi – Faithfully Yours", directed by debutant director Abhiram Suresh Unnithan. Parvathy appeared as the ghost in this movie. The film was centred on the Nagayakshi concept. However, this movie could not do much as expected. Parvathy's next flick was "Nee Ko Njaa Cha", directed by Gireesh. In this movie she got a prominent role as the character 'Sania'. Parvathy tried her best to make the character perfect and she was quite successful in it.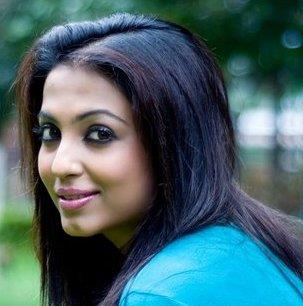 Parvathy Nair was then seen in the 2013 film "Dolls", directed by Shalil Kallur. It was the debut movie of Soja Jolly. In this movie Paravthy appeared as a medical student. Actually she got this offer even before "Yakshi – Faithfully Yours" but the movie was released a bit late. In 2013, Parvathy Nair made her debut in Kannada through the film "Story Kathe", directed by Jagadisha K R. The movie had Tilak Sekhar, Pratap Narayan etc in the pivotal roles. Parvathy gave life to the character 'Pallavi' through this movie. She has also been a part of the Kannada movie "Parvathi Pura", directed by Ram Prasad. Here she played the role of a photographer. The young actress is getting many offers which keeps her engaged.


Upcoming movies of Parvathy Nair

Parvathy Nair has many projects in Malayalam and in Kannada. She is also planning to try her luck in Tamil film industry as well, like most of the other artists. As the roles she is getting are supporting in nature, she can take up many projects at a time. The outstanding and brilliant performances of this actress makes her the favorite of directors and audience. Thus many offers are coming her way.

"Black Coffee", directed by Sojan Joseph; "D Company", directed by Diphan; "Pravasi", "13(B) Hindu Marriage Act", directed by Arjun Mohan; "Angry Birds", directed by Saji Surendran and so on are her upcoming releases in Mollywood. In the movie "Angry Birds", Parvathy will appear as a youngster who is inspired to elope to Mumbai as her friends are leading a blissful life there. She is paired opposite to Midhun, Run Baby Run fame. In the movie "13(B) Hindu Marriage Act", Parvathy plays the female lead role as a software professional who fights with the realities of an urban life.

"Parabrahma", directed by Om Maheshwar is Parvathy Nair's upcoming release in Tollywood. In this movie she will play the role of a gutsy girl. She is paired opposite Sree Murali. "Nimirndhu Nil", directed by renowned director Samuthirakani will be her first venture in Kollywood. It is the Tamil version of "Parabrahma". In this movie, Parvathy will be paired opposite Hareesh. She got the opportunity to act in its Telugu version too. Parvathy has signed one more Tamil project "PC".

After convincing and impressing the viewers in South India, Parvathy Nair is moving on to the North. She has committed a Bollywood project "Ekaki", this film will be her debut film in Hindi film industry. The film will be directed by Ashtar Sayed where Parvathy will be given a roe opposite Adhyayan Suman. She has also signed for yet another project of the same team. In that movie too she appears as the love interest of Adhyayan Suman.