Sanika Nambiar Malayalam Actress - Profile and Biography

Sanika Nambiar, Malayalam actress profile and biography is given below. She was crowned as the first runner up at the Miss Kerala 2012 contest. Moreover she is not at all a new face to Malayalai viewers, Sanika was 'Rosemol' in "Olympian Anthony Adam" and 'Rudra' in "Agninakshathram". Now, her latest release is "Orissa". Read the below article to know more about this young actress.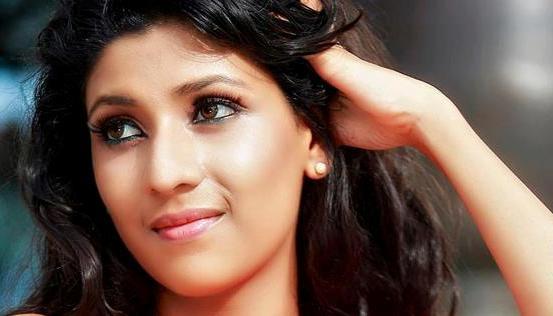 Personal Life

Sanika Nambiar, the budding actress of Malayalam film industry hails from Mumbai, Maharashtra, India. She is a model turned actress who got a lead role at an young age of 19 Yrs. Sanika Nambiar, the model has participated in the Miss Kerala 2012 contest. She was declared as the first runner up during the beauty Pageant. In an interview, Sanika has said that as a child, she always dreamt of becoming the 'Miss World', however her dream came true when she was crowned as the first runner up during Miss Kerala 2012 held at Kollam Raviz Resort on 20th October 2012, a Saturday night. She has also won the miss perfect award during the contest. She added that movies was always there in her mind and now that dream of her's is also coming true through the M. Padmakumar film "Orissa".

Sanika Nambiar, who has acted in two movies earlier has also appeared in a couple of commercial ads including John's umbrella, Tender coconut water ad by Kerala State Government etc. The small girl in John's umbrella ad is very much familiar to all of us where as in the ad by Kerala State Government, Sanika appears as a girl who is tasting the drops of tender coconut juice. It was an awesome ad created to make an awareness among people to consume tender coconut juice, a very own product of Kerala.


Career Life

You may not know who Sanika Nambiar is but you surely will remember that little girl who appeared in the super hit Mohanlal film "Olympian Anthony Adam", directed by renowned director Bhadran. Yes, Sanika Nambiar is a not a new face in Mollywood, she has appeared as a child artists years ago in 1999. In this movie she played the role of 'Rosemol/Rose Mamman', Nasser's (Character :Roy Mamman) daughter, which she did pretty well. The cute little girl has also won the best child artist award for her excellent performance in this movie. After years, now the grown up young lady is coming in a lead role through the upcoming movie "Orissa", directed by M. Padmakumar.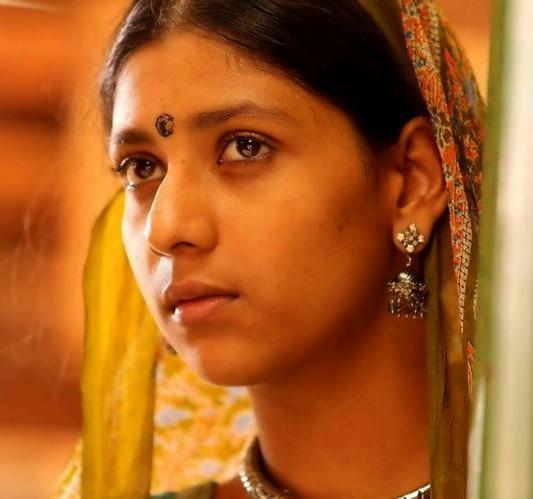 After the movie "Olympian Anthony Adam", Baby Sanika then appeared in the 2004 Suresh Gopi film "Agninakshathram", directed by Karim. In this movie she appeared as 'Rudra', daughter of Aniyan Thampuran (Biju Menon). This too was a powerful character around whom the story of the movie revolves. It is believed that Rudra possesses supernatural power and her predictions are coming true. Sanika was able to put forward great performances as Rudra. After this movie, she took a long break from acting to concentrate on her studies. Being an undergraduate student, Sanika Nambiar says she will continue her acting stint if good roles come her way. That is when she was called for the film "Orissa". It will give a good start to her.

Sanika Nambiar's latest flick "Orissa" is about a love story that happens twenty five years ago. In this movie Sanika appears as an Oriya girl 'Suneyi' opposite to Unni Mukundan, 'Mallu Singh' fame. Apart from Sanika, Kaniha and Tanushree Ghosh is also appearing in the female lead roles. Sanika who give life to an Odisha girl, made huge preparations before the shoot. She concentrated on watching Oriya movies and has also attended certain workshops which was conducted prior to the shoot. In an interview before the release of the film, she has commented that she is aware that she is entrusted with a difficult task which she is ready to do. The movie which was released in May 2013, got average reviews. The film was visually a good treat but content wise it was not up to the mark. However Sanika Nambiar has put forward excellent performances as the Oriya girl. Her expressions were amazing and when she put on the Orissa costumes, she very much resembles an Odisha girl. It is for sure that she will get many more offers considering her acting in this film.


Awards and Achievements

Awards and achievements were not very far away from this talented actress. She has won an award for her very first film itself. Apart from films, she has done ramp walks and fashion shows. There too Sanika has proved that she is worth receiving an award. The awards received by Sanika is listed below.

Sanika Nambiar was crowned as the First Runner Up during the Miss Kerala 2012 contest held at Ravis Resort, Kollam, Kerala.


She was also selected as the Miss Perfect during the Miss Kerala 2012.


Sanika has won the award for the best child artist for her performance in the movie "Olympian Anthony Adam".