Maria John Malayalam Actress - Profile and Biography

Maria John, Malayalam actress profile and biography is given below. She is a model turned actress who has made her debut through the Malayalam film "Dolls". Her upcoming film is "The Last Supper", directed by debutant Vinil. She will be presented in new look through this film. Read the below article to know more about Maria John and her career life.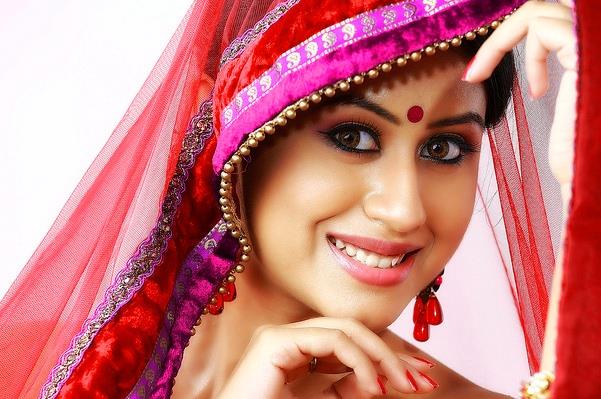 Personal Life

Maria John, the upcoming Malayalam actress is a Pune based Keralite who hails from Ernakulam, Kerala. She was born on 13th December 1991 in Ernakulam. Her father, Simon Yohannan was an Army Officer (now retired) and her mother is a home maker. Maria was bought up in different parts of India due to the transferable nature of her father's job. She did her schooling in ten different schools and has finally joined the Sinhgad Law College under Pune University for her graduation in law. Her personal interests are penning poems, photography and listening to music.

Apart from an actress, Maria John is a good model too. She has done many ramp shows and have participated in beauty contests. Maria was crowned as the second runner up during Miss Kerala 2011 Contest held at Le Meridian Convention Centre, Cochin on 8th October 2011, evening. Maria John has also won Miss Kendriya Vidyala 2009-2010 and Miss Sinhgad 2010- 2011. Beauty contest winners find it easy to make an entry into Malayalam film industry, that has happened here as well. The Miss Kerala 2011 winners Shruti Nair and Maria John was called for a Malayalam movie "Dolls", directed by Shalil Kallur. Maria has also done a couple of video shoots and photo shoots in Calcutta, Pune and Kerala. She has done magazine shoots for Grihalaxmi, Cinema Mangalam and Vakdevatha and has done a commercial ad film for a jewellery as well.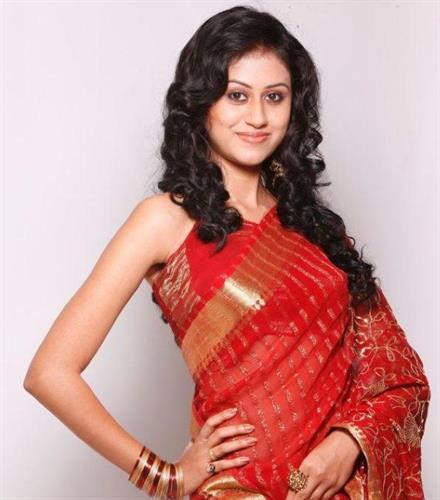 Career Life

Maria, whose name in Spanish language means "Beautiful flower" is indeed a beautiful young talented Malayalam actress. Like many other Malayalam artists such as Mamootty, Balachandra Menon, Baburaj, Apoorva Bose etc Maria John too have a background in law. It is in fact a pride to Malayalam film industry to have many academically qualified artists. Maria John who had a great passion for modeling was called for a film after achieving the title Miss Kerala 2011 second runner up. Her debut movie was "Dolls", directed and produced by Shalil Kallur. This movie tells the story of physicians of two generations. John and Shruti Nair (Miss Kerala 2011) are playing the lead roles in this movie. The movie couldn't do much at the box office but it did bring fame to Maria and Shruti.

After the movie "Dolls", yet another film of Maria John was released. It too was a Malayalam movie named "Red Wine", the directorial debut of Salam Palapeetty (Salam Bappu). This movie had Mohanlal, Asif Ali and Fahad Fasil playing the male lead roles and Maria John, Mia, Meghna Raj and Anusree playing the female lead roles. Maria was paired with Fahad Fasil, son of director Fasil. She gave life to the character 'Jasmine', a simple Hyderabadi Muslim girl. Maria was able to do well as Jasmine. The movie was a watchable one with mixed reviews.

Maria John, apart from her Malayalam films, has committed a Tamil project too. Her debut Kollywood film is "Chennai Super Kings" (Chennai Singha Kutty). From the name itself, you have guessed the content of it. Yes, the movie is about cricket where Maria appears as a Gujarati girl. The theme of the movie is about three men who are in love with a girl. Maria John was lucky to get different roles in her movies, in 'Red Wine' she appeared as a Hyderabadi girl and in 'Chennai Super Kings' she appeared as a Gujarati girl.

"The Last Supper", directed by newcomer Vinil is another upcoming movie of Maria John. Nivin Pauly (Thattathin Marayathu fame), Sreenath Bhasi, Mariya John, Pearley Maaney and others will include the cast of this movie. Sameer and Deepak has written the script. The story of the movie revolves around the life of three friends who goes on an adventurous trip to a forest. Shoot of "The Last Supper" will take place in different locations of Coorg and Ernakulam. Maria, who is given the female lead role appears as a rock star. She will be coming in new looks and hair styles through this movie. Another peculiarity is that she is given full freedom to choose her costumes. Let's hope that this movie will come up with a good content and energy packed performance by the artists.

Maria John, who has couple of offers from film industry, currently likes to concentrate on her studies and would like to complete her course before she engages in full time acting.