Hima Davis Malayalam Actress - Profile and Biography

Hima Davis, Malayalam actress profile and biography is given below. She is a dancer who entered tinsel town through the movie "Mumbai Police", directed by Roshan Andrews. She got a strong entry through the character 'Rebecca' and is been recognized by the audience. Read the below article to know more about her future plans.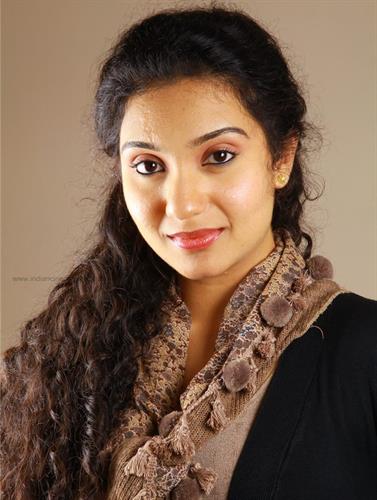 Personal Life of Hima Davis

Hima Davis, the charming young beauty of Mollywood was born on 12th January 1989. She hails form Irinjalakkuda of Thrissur district, Kerala, India and is currently settled in Vienna, Austria. Hima Davis, completed her schooling from Little Flower Convent High School, Irinjalakuda and Handelsakademie, Laa an der Thaya. She then joined at The Open University, Milton Keynes to continue her further studies.

Apart from studies, Hima, the curly haired girl is a trained classical dancer too. Her favorite hobby and interest is dance. In Austria, she was teaching India dance. It was then, she applied for a dance reality show Vodafone Thaka Dhimi, telecasted in Asianet TV, one of the Kerala channels. Luckily, Hima Davis got selected for it. Thus the young dancer flew to Kerala. While doing the reality show, she had appeared in two to three commercial ads. Hima who never thought of becoming an actress, started liking it after seeing her in the small screen. She admired off seeing herself in the large screen. Finally, Roshan Andrews made her dream come true through the film "Mumbai Police".


Career Life of Hima Davis

Reality shows and Fashion show contest are making it easier for the young generation to market themselves and to make their entry into the film field smooth. Hima Davis's career in the world of screens started by doing a couple of commercial ads after she being selected for a reality show. After that she found an interest within her to act and to see her in the big screen. That is when Hima Davis told director Roshan Andrews, her family friend about it. Roshan had promised her to give a role. Thus Hima Davis, the dancer was called for the 2013 Malayalam movie "Mumbai Police". The movie directed by Roshan Andrews is a suspense thriller which has Prithviraj, Jayasurya and Rahman in the lead roles. Hima did get a very powerful supporting role in this movie. Her character was named 'Rebecca', an independent bold girl born and bought up in Mumbai. She was paired opposite to Jayasurya. It was indeed a good start for an upcoming actress.

The movie was very successful at the box office. Prithviraj (Ernakulam Assistant Commissioner - Antony Moses), Rahman (City Police Commissioner - Faran) and Jayasurya (Mattancherry Assistant Commissioner - Aryan John Jacob) had been portrayed as true police officers and these actors did an amazing job. It was a good platform for Hima to start her acting career.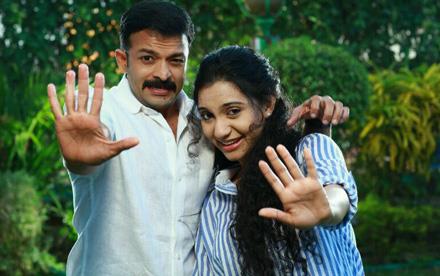 In an interview about her experience in the first movie, Hima Davis says that she was very much thrilled and excited during the entire shoot and was lucky to start off with a wonderful team. Another thing she pointed out was, she got an opportunity to do a combination scene with renowned actor Rahman, whom she always admired from childhood. She also did couple of combination roles with emerging star Prithviraj. About the movie she says, it has a story different from the usual police movies and has a wonderful climax which is unpredictable by the audience. That makes the movie attractive and special.

Hima Davis is thankful to Roshan Andrews and to the script writers Bobby and Sanjay for giving her such a noticeable role in her first film itself. She was very dedicated and was able to do cent percent justice to her character. After the release of the movie, she did get good responses from in and out the state, both about her acting and about the movie as a whole.

After doing a prominent role in the movie "Mumbai Police", Hima Davis did get a couple of offers. She says that in her first film as she got a role who seems to be depressed and moody throughout the film, she would prefer to try out something different in her upcoming projects. Whatever be the role given to her, she will work to make it perfect, says the young actress.

Hima Davis is one among the few artists who gets fame from their first release itself. After the release of the movie "Mumbai Police", Hima became noticed and had called for certain interviews by television channels as well. She also came as a guest in the Kirali WE TV program 'Love in Canopy', to talk about love and her love interest. The young lady said that she never had a serious love so far but had couple of crushes. As she was settled in Austria, she couldn't find the right person so far and she is interested in guys with brown skin or a darker tone. Hima added that she will not blindly fall in love with someone, instead she will think wisely before taking a decision for life.