Tovino Thomas Malayalam Actor – Profile, Biography and Upcoming Movies

Tovino Thomas malayalam actor profile, biography and upcoming movies are given here. Tovino Thomas is a budding actor in malayalam film industry who has already made his presence with his unique style of presentation of dialogues. Right from the beginning of his school days, Tovino had shown his interest in acting by participating in various programmes arranged by the school authorities. Read more to know about Tovino and his passion towards movies.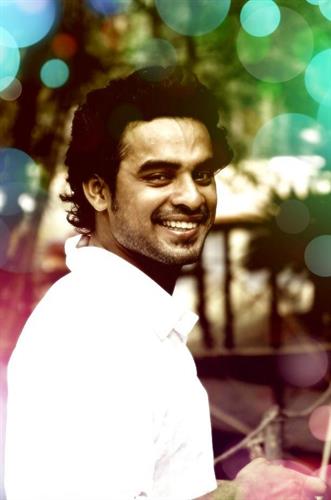 Even though Tovino made his entry into the malayalam film industry too late, his passion towards movies is quite too long. Born as the younger son of Adv.Ellikkal Thomas and Sheela Thomas, Tovino Thomas was brought up at an orthodox reputed Roman Catholic family hailing from Irinjalakuda, Thrissur.

Being the pet of his sister Dhanya Thomas and brother Tingston Thomas an (currently an engineer at Infopark,Cochin), Tovino was keen to show his talents on stage while in the school itself. His family members, friends and relatives who found extra flair in acting gave all sorts of encouragement. Tovino who was a diehard fan of world classics kept his presence alive in all film festivals. He found time to go through the visualization and method of converting each frame.

During his time in college, the youngster was surrounded by a team of movie folks who were interested to share their dreams about the magical frames of Cinema. Tovino observed the talks and contributed his ideas which later found worth for him. Even though movies were his passion, Tovino took Engineer (ECE) as a profession which was completed from Anna University. He was later taken as a software programmer at Cognizant, Chennai. But the cherishing dream to become an actor pulled him out of the job and decided to focus on acting.

As like many youngsters, Tovino too wished to concentrate on modeling and also showing his acting skill in short films and advertisements. As Tovino was too obsessive to make his dream alive, he was too blessed to get many offers. Modeling was a good option for him who worked as a model for "Silver Storm", one of the known water theme parks in South India.

Tovino later concentrated donned the role of an assistant director along with acting which he found to be comfortable. He became a part of couple of projects which really polished the actor in him. After his debut shot film Maathra, Tovino gave life to a cancer patient in 'Jaalakam' who awaits death any time. The heart touching story was well taken and received much appreciation from the shot film enthusiasts. He was later casted in 'Snehapoorvam', a nostalgic love story which stood ahead of time.
These miniature movies gave Tovino much confidence and made him a dedicated actor. He was too lucky to do a number of projects which had variant characters. During the while Tovino had lend his face for an advertisement. The ad for Indulekha Hair Care Oil which was aired in Malayalam TV channels made his a popular figure among the viewers. Tovino gave life to a revolutionist in 'Prabuvinte Makkal' directed by Sajeev Anthikad which also featured Madhu, Jijoy, Vinay Fort, Salim Kumar and Kalabhavan Mani.

His devotion and commitment to work in the industry gave him a long line of friends from the film fraternity. Working as assistant director, the friendship with director Roopesh Peethambaran opened new ways for Tovino who was really looking forward for a real break. He was casted in Martin Prakkat's ABCD (American Born Confused Desi) with the character named Akhilesh, a politician.

Tovino is also doing a prominent role in 'You Too Brutus' directed by Roopesh Peethambaran. The movie has already become the talk of the time for being the director announcing six climaxes, first time in the history of the industry.