Rachana Narayanankutty Malayalam Actress - Profile and Biography

'Marimayam' fame Malayalam movie actress Rachana Narayanankutty profile, biography and upcoming new Malayalam films are given in this article. Rachana Naryanankutty became a popular actress through television program 'Marimayam' and has capped key roles in movies like 'Amen', '101 Chodyangal' etc. This is a description of Rachana Narayanankutty's career, personal life, social network connections and filmography.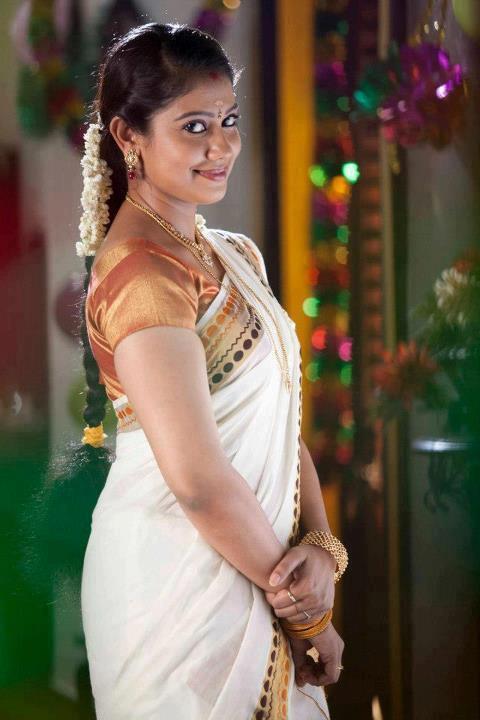 Introduced to the Malayalam viewers through mini screen program 'Marimayam', Rachana Narayanankutty is on verge to becoming a prominent figure in the silver screens. Her character as Valasala Madam in 'Marimayam' made her popular throughout Kerala. Later the actress stepped into Malayalam movie world with films like 'Lucky Star', 'Amen' etc. Rachana Narayanankutty had worked as a RJ in Radio Mango 91.9. Apart from her involvement in television shows and films, she is an English teacher by profession.


Rachana Narayanankutty's Personal Life
Rachana Naryanakutty was born on April 4, 1983 in Thrissur as the youngest child of Narayanankutty and Narayani. Rachana has a brother Rajinikanth. She is a graduate who completed her schooling from GGHS Wadakanchery and graduation from Sri Vyasa NSS College, Wadakanchery. She has a MA in English and an English teacher by profession. Currently she is working in the English Department at Devamatha CMI Public School.

She was married to Arun Sadasivan on 9th January 2011. But her married life did not last long when she filed a case in family court on 14 March 2012. She is also dance teacher who runs a classical dance class at Thrissur. Rachana also has a diploma in Mohiniyattam.


Rachana Narayanankutty in 'Marimayam'
It was 'Marimayam' in Mazhavil Manorama that made Rachana a star. Though she had only intended to act in a single episode of Marimayam, the overwhelming response her character got had changed her mind and her life.

Her character Valsala madam in 'Marimayam' is a headstrong bureaucrat who regards herself high. Her sarcastic disdain and cheeky smile as Valsala Madam won the hearts of Malayalam television viewers. Her acting as Valsala Madam was just a reflection of today's bureaucrats who wants everybody to respect them. Before 'Marimayam', she was working as a RJ. Jayarajan, the script writer of the program, found out the extra talent in her and casted her in 'Marimayam'.

Later 'Marimayam' actors joined together for Malayalam movie 'Vallatha Pahayan', but which could not create the wave 'Marimayam' had created. 'Marimayam' is running successfully in Mazhavil Manorama. Rachana is also hosting much acclaimed comedy show in the channel named 'Comedy Festival'.


Rachana Narayanankutty Filmography
Rachana is blessed to debut her film career with 2001 movie 'Theerthadanam', scripted by none other than M T Vasudevan Nair. She appeared as heroines' friend in the movie. She had also appeared in small roles in 'Kalachakram' and Adoor Gopalakrsihnan's 'Nizhalkkotthu'.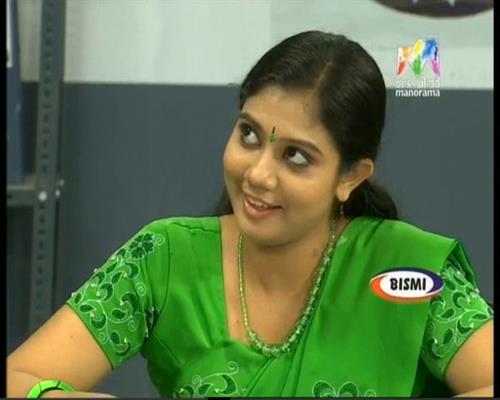 She returned back into Malayalam films as the heroine of Jayaram starrer 'Lucky Star' after her overwhelming success in min screen. 'Lucky Star' was the directorial debut movie of Satyan Anthikkad's son Deepu Anthikkad. The movie got mixed reports from the audience. Lijo Jose Pallissery's 'Amen' was her next flick that was accepted whole heartedly by both viewers and critics. She donned the role of Fahad Fazil's character's sister in the movie- Clara. With her cheeky smiles and outstanding dialogue delivery she made Clara memorable to audience.

Her next release'101 Chodyangal' is directed by Siddartha Siva, a co-actor in 'Marimayam'. She plays the role of Nishan Sagar's wife in the movie. Unlike her other charming character this one is a sober, without any tinge of humor. Indrajith and Lena are other important actors in the movie. 'Vallatha Pahayan' was 'Marimayam' team's movie. Rachana appeared as Janaki in the movie.

Many new offers and projects are coming for the actress after her comeback. But the actress is keen on doing good memorable roles.

Rachana Narayanankutty in Facebook
Rachana is also very active in social networking sites like facebook. Here facebook profiles and official facebook pages are given below.
Rachana Narayanankutty official Facebook Page: https://www.facebook.com/ActressRachana
Rachana Narayankutty Facebook Profile: https://www.facebook.com/rachana.narayanankutty