Thanusree Reghuram Malayalam Actress – Profile, Biography and Upcoming Movies

Thanusree Reghuram malayalam actress profile, biography and upcoming movies are given here. Thanusree Reghuram is a young actress who is making her acting debut with malayalam movie Nambothir Yuvavu@ 43. Being a professional Bharatanatyam dancer, Thanusree is known as anchor and also as the winner of Miss Malabar 2013 beauty pageant. After completing her MBBS from Pushpagiri Medical College wishes to keep her foot strong in the malayalam movie industry.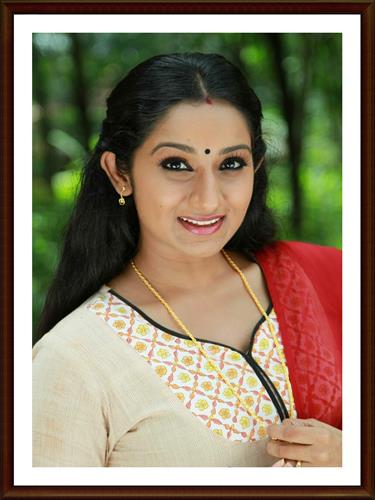 Thanusree Reghuram who dons a vibrant personality is a much familiar figure for the television viewers. Born at Kozhikode, Thanu was blessed with a pleasant surrounding which was much favourable for her growth to stardom. Right from the younger stage of development, she was given over all support by her parents and also in her academics and extracurricular activities.

Thanusree had shown an extra talent and energy from her school days onwards which made her the pet among her friends, teachers and school authorities. Having a keen interested in dancing, Thanusree learned Bharatanatyam from the age of 3. This gave her motivation to stage her performance in schools and later in college too. After receiving the Kalathilakam title during her school days, Thanu was entitled with the Central Govt. scholarship for Bharatanatyam from 2002.

Being a recipient of the special award, best out-going student of her school, Thanu proved to be a person born with extraordinary talents. After completing her schooling, Thanusree wished to follow her dream to become a surgeon. She joined the Pushpagiri Medical College, Thrivalla to purse her studies in MBBS. She made active presence in the inter-medicos fest conducted under the auspicious of Mahatma Gandhi University, which made her to win many awards.

Interested in anchoring, Tanu made her small screen debut with the TV show Veedu which was aired in Manorama News. During the while Tanu who wished to keep her dreams alive in acting, modelling and anchoring was one of the participants in the Saffron Informatrix Miss Malabar 2013 beauty pageant which was conducted at Kadavu Resort in Calicut.

The days spend for the contest truly changed her attitude towards life. The four day grooming session helmed by fashion choreographer Dalu Krishnadas gave her confidence to walk through the ramp as one among the sixteen finalists. The prayer and blessing of her family members, soul mates added to it, the extra talent of Tanu made her the winner of Miss Malabar 2013 along with credited as the beautiful face. This pageant gave an excellent opportunity for the young beauty queen show her talents to the world. The title opened new ways for Thanu who offered with number of movies. But the offers were rejected as she wished to give prime importance to studies more than anything in life.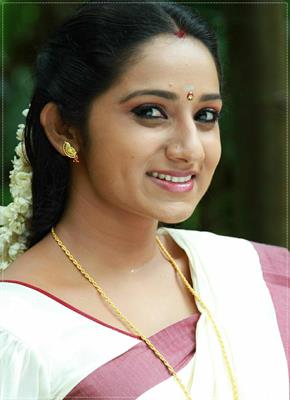 As she completed her MBBS course, she was ready to try her luck in acting too. Being an aficionado towards dance, keeping it close to her heart for the past 17 years, Thanu had got an opportunity to show it on the silver screen by making her big screen debut with 'Nambothir Yuvavu@ 43', a movie directed by Mahesh Sharma. She will be playing the lead lady in this movie which tells the love story between a 43 year old unmarried temple priest and an 18 year old girl. As malayalam film industry who has been the stepping stone for many actors, let this be the greatest opportunity for Thanusree who is looking for a bright future in acting.


Achievements of Thanusree Reghuram
Learned Bharatanatyam from the age of 3


Received Kalathilakam title at School


Entitled with the Central Govt. scholarship for Bharatanatyam from 2002


Won many awards at inter-medicos fest under Mahatma Gandhi University


Anchor for the TV show Veedu aired in Manorama News


Winner Saffron Informatrix Miss Malabar 2013 beauty pageant


Debutant Movie: Nambothir Yuvavu@ 43