Anu Sithara to make her tinsel town debut with Pottas Bomb

Anu Sithara, young malayalam actress is on cloud nine after making her big screen debut with Pottas Bomb directed by Suresh Achoos. The young girl who hails from Wayanad with no filmy backgroud is a dancer by profession. Anu who is optimistic about her future wishes to get acquainted with good projects.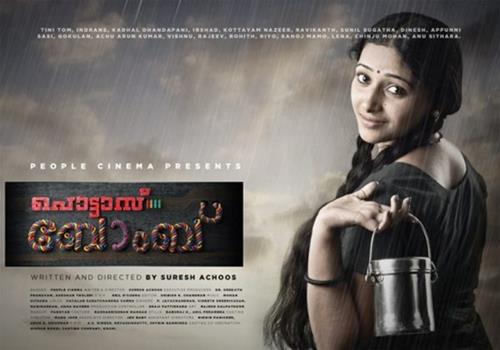 Malayalam film industry is blessed with talented artists who had proved their acting skill on the silver screen. The entry of new film makers have given opportunity for many faces to get featured in those experimental projects which could be the stepping stone for their career in acting.

Pottas Bomb, the directorial debut of Suresh Achoos boosts of having a bandwagon of newbies who are gearing up to enthrall the audience. Anu Sithara who done a prominent role in the movie is much excited about her silver screen debut. Being honoured with Kalathilakam while at School, Anu who dreamt of becoming an actress came true with Pottas Bomb.

Anu who has completed Class XII hails from Wayanad is not having any filmy background. It was not much easy for her to find time for acting between her academics. But she managed to handle both much conveniently. The young actress plays the character role of a village girl named Aswathy who lives a simple life.

But the director Suresh Achoos has added all his professionalism to make it a commercial entertainer. The story of the movie revolves around a group of five youngsters. Indrans, Tini Tom,Kottayam Nazeer, Irshad, Kadal, Kadhal Dhandapani, Ravikanth, Vishnu Unnikrishnan, Achu Arun Kumar, Rohith Menon, Rajeev Rajan, and Chinju Mohan would give life to prominent characters in the movie. Anu Sithara who wishes to play good characters and establish my name in the industry was thrilled to work with in the movie which carries her dreams too.

Her skill to dance was used in the movie which has given confidence to move forward. Anu is blessed with a family who are ready to lend their hands in support of her. Being optimist in nature, Anu Sithara is eagerly waiting for the release of the movie and wishes to get appreciation from the audience for her performance.

For the lyrics of Vayalar Sharathchandra Varma, Mohan Sitara has set the tunes. With the trailer and audio launched, 'Potttas Bomb' will be released on 28th June 2013.