Surja Bala Hijam (Bala) Malayalam Actress Profile, Biography and Filmography

Surja Bala Hijam (Bala) malayalam actress profile, biography and filmography are given here. Surja Bala Hijam, an actress from Manipur is making her debut in Malayalam with the movie 'Neelakasham Packakkadal Chuvanna Bhoomi'. She is considered as one of the youngest and brilliant actresses in Manipuri film world. Her social networking websites and pages are also given here. Read more to know about Bala Hijam.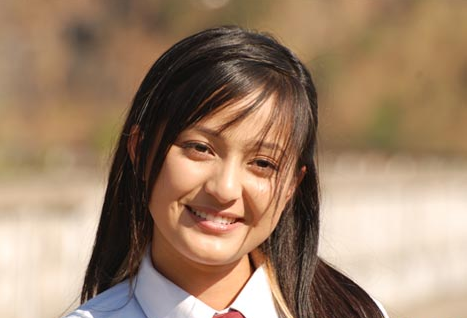 Surja Bala Hijam (Bala) is a young and vibrant actress best known to Manipuri film viewers. She has made her acting debut in Malayalam through Sameer Thahir's 'Neelakasham Pachakkadal Chuvanna Bhoomi' as the heroine. Neelakasham Pachakkadal Chuvanna Bhoomiis a road movie which tells the tale two youngsters ride to Nagaland from Kerala with Dulquer Salman and Sunny Wayne in lead roles. Surja Bala Hijam dons the role of Asi, a native of Nagaland studying studying in an Kerala Engineering college in Kerala along with the two lead actors. The actress has very high anticipation about the movie and hopes for a great start in Malayalam film world.

This young girl from Manipur has her own views about movies and the film industry. She believes films as a kind of entertainment and a media that projects and highlights the society. Neelakasham Pachakkadal Chuvanna Bhoomi is one such movie and the Mollywood is waiting for a stunning performance from this Manipuri heart throb.


Personal Life of Surja Bala Hijam
She was born in Imphal, the capital of Manipur. Her parents are Hijam Biramangol and Hijam Suniti Devi. She was brought up in a simple family where her father is a business man and mother a housewife. The actress has three siblings – two younger brothers and one elder sister. The actress is better known as Bala Hijam and Surja among the film fraternity.If you think acting is the only passion of this actress, then you are wrong. She is a very good reader who likes both novels and other books. Listening to music is another passion of the Bala Hijam. She was also seen in modelling profession for a short time after her debut movie.


Surja Bala Hijam Filmography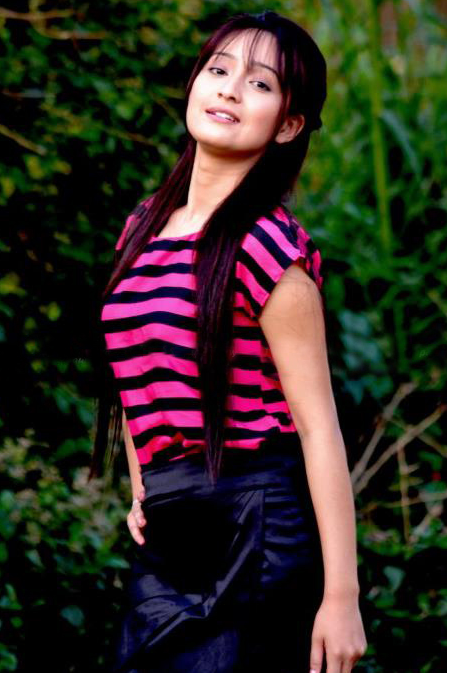 She had just finished the 7th standard when she appeared for the first time in a movie. Her longing passion for movies and acting became true when she was casted as a supporting actress in Manipuri movie Oken Amakcham's 'Telanga Mamei'.

Bala has also made her Bollywood debut with the upcoming movie 'Zindagi on the Rocks'. It is directed by Ravindra Surya Bashi and the actress is looking for good start in Bollywood too. 'Zindagi on the rocks' is the story of Manipuri girl falling in love with a non-Manipuri boy. Neelakasham Pachakkadal Chuvanna Bhoomi will see the actor in Malayalam films for the first time.

So far Bala has acted in more than ten movies. Some of famous movies of the actress are:

Telanga Mamei (Director: Oken Amakcha)


Amuktadi Uningee (Director: Moirangthem Inao)


Khangdredo Nongdamba (Director: Romi Meitei)


Imagi Laman Singamdre (Director: Romi Meitei)


Nongmadi Soidana (Director: I. Somni)


Hangningee Thamoisina (Director: I. Somni)


Mihatpa (Director: Kishorjit)


Khambaton (Director: Homeshor)


Manipur Express ( Director : O Goutam)
Awards and Achievements
Before moving onto the film industry Bala was an important figure in modelling. Early debut in films is one of the greatest achievement of her. Bala Hijam had won the Special Jury Award 2011 from Film Academy Manipur (FAM). This was the first ever life time award the actress won in her cherishing career.


Surja Bala Hijam in Facebook and Twitter
The busy film schedule never was a burden to Bala. In fact she has been enjoying the thrills and challenges and never forgot to keep her presence in the social networking sites. She is a very active in social networking sites and her new updates can be glanced from official pages of the actress.

Official Facebook Fan Page: https://www.facebook.com/balafanpage
Official Twitter Account : https://twitter.com/Bala_Hijam

One of the promising actresses of the Manipuri film world, she never forgets those who helped to become a great actress in the industry. She has only high and thanking words for Irom Maipak , director Romi Meitei (Director) and Cinematographer Radha Mohon and other elders in the industry. She always praises her mother for being with her, guiding her in such a way that she never felt the tension and stresses in the industry.