Uthara Unni Malayalam Actress - Profile and Biography

Uthara Unni's profile and biography is given below. She who started with a Tamil film made her entry into Malayalam film industry through the Lenin film "Edavappathi". Further she had received couple of offers from Kollywood. Read the below article to know more about her and her involvement in the solar scandal case.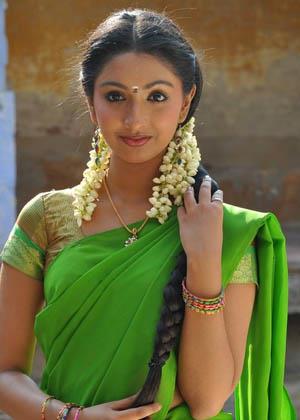 Personal Life and Career Life
Malayalam industry has always been a stepping stone for many new talented artists. In the recent past, the Malayalam film industry has witnessed many new faces as well. Unlike the olden days, newcomers are gaining attention. Uthara Unni, yet another new face has tried her luck in Mollywood. We cannot say that Uthara is totally new to the field as she is the only daughter of the famous Malayalam actress Urmila Unni. She is also the relative of the beautiful actress Samyuktha Varma.

Uthara Unni hails from the central part of Kerala and is born to Swathi Thirunal Urmila Raja (Actress Urmila Unni) and Palakad Ankarath Ramanunni. She is a Visual Communications student in Chennai. Uthara is a model turned actress who got an opportunity to act when she just completed her Grade 12th. It was a Tamil movie. Like her mother Urmila, Uthara too is a trained classical dancer. She made her debut in the Malayalam film industry through the movie "Edavappathi - No man's land", directed by the noted director Lenin Rajendran. Siddhartha Lama (Yoddha fame) plays the male lead role in this movie while Uthara plays the role opposite to him. Another peculiarity of this movie is that it has yesteryear Bollywood heroine Manisha Koirala as well in the cast. The story of this movie revolves around a Tibetan Buddhist priest and his mental conflicts. Uthara was very much able to perform well as the daughter of Manisha. The camera for this movie was moved by Madhu Ambat, this indicates a strong team behind the movie and Uthara for sure will have learned a lot. The movie is yet to be released.

Uthara Unni has earlier done a Tamil film "Vaval Pashingae", which has not yet released. The movie directed by Suresh has Uthara playing the role of a traditional girl. Her character is opposite to Rahul, another new comer and the son of choreographer Lalitha. In an interview, Uthara has commented that she enjoyed the shoot and it was fun packed as both Rahul and Uthara were newcomers.

Uthara Unni has a couple of offers from Tamil film industry. She has signed up for director Michael's upcoming movie "Aindam Vedam". In this movie too she is the heroine and Ashok will appear as the hero. Coincidence or luck, her mother Urmila Unni is also now getting busy with Tamil movies. Uthara says that her mother has shifted to Chennai to be withe her daughter and that is when she kept on receiving good offers and finally Urmila decided to take it up. Uthara is also doing another Tamil film, with director A Venkatesh.


Uthara Unni and the Solar Scam Case :

The solar scam case is now in the news and is gaining lot of attention. After Malayalam actress and dancer Shalu Menon, its the turn of Uthara Unni to be questioned by the Kerala Police team. Uthara has posted that in her facebook (a social networking site) page that she is the brand ambassador for Team Solar. This made the police to suspect her and to take actions to get her in custody and to question her. It was also reported that around May 2012, Saritha S Nair, another party involved in solar scam has traveled along with Uthara twice from Chennai to Kerala by flight. Biju Radhakrishnan was also present along with them and it was Biju and Saritha who paid for the tickets of the three. Doesn't this sound suspicious? A Kochi based travel agency filed a complaint in this regard. After Uthara, actress Muktha is also under suspicion.

The Special Investigation Team officials has said that the actress Uthara is not directly associated with the case. She had traveled for advertisement photo shoots for Team solar. But further investigation is to be made to find out whether she has accepted any benefits from the Team Solar. Urmila Unni has given an interview to a TV channel in which she denied that Uthara is the brand ambassador of team Solar and she has just traveled along with them in their ticket for an advertisement for Team Solar. Lets wait for the truth to come out.