Keerthy Suresh Kumar Malayalam Actress – Profile, Biography and Upcoming Movies

Keerthy(Keerthi) Suresh Kumar malayalam actress profile, biography and upcoming movies are given here. Keerthy Suresh, the daughter of Menaka and Suresh Kumar is making her acting debut as heroine to superstar Mohanlal. It is interesting to know that Mohanlal who has paired with Menaka in many movies will share screen space with her daughter Keerthy. Read more to know about the young actress Keerthy Suresh Kumar.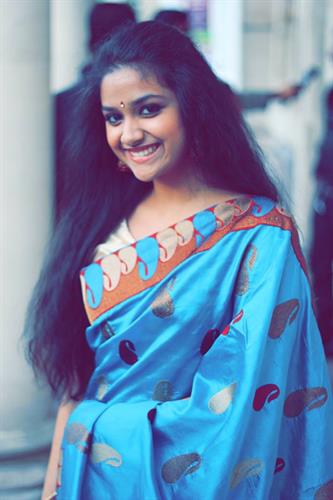 The Malayalam film industry is blessed with the presence of many youngsters who follows the path of their legendry parents. After Prithviraj (son of late actor Sukumaran), Indrajith(son of late actor Sukumaran), Vineeth Sreenivasan (son of actor Sreenivasan), Fahadh Faasil (son of director Fazil), Shameer Khan, (grandson of Prem Nazir), Joe Sibi Malayil(son of director Sibi Malayil), Ben Lalu Alex( son of ace character actor Lalu Alex) Anu Mohan(son of actress Sobha Mohan) Ann Augustine(daughter of actor Augustine) Krish Sathar (son of yesteryear actors Sathar and Jayabharathi), Niranj Sudheerkumar (Manianpilla Raju's son Niranj), Arjun Ashokan (Harisree Ashokan's son), Jubil and Unni (sons of the late actor Rajan P Dev), now it is the turn of a gifted person who has roots in the field both through father and mother.

Keerthy Suresh, daughter of yesteryear actress Maneka and producer Suresh Kumar is making her entry into the industry as the heroine of Mohanlal. Keerthy born to Suresh Kumar and Menaka has shown her talent in acting right from the school days onwards. While studying at Kendriya Vidyalaya, Pattom, Trivandrum, Keerthy participated in various programmes conducted in the school.

Keerthy who had kept her filmy dreams high right from seven years has made a successful entry getting featured in Kuberan and Achaneyanenikkishtam. After completing school education, Keerthy along with her elder sister Revathy wished to follow the path set by their father and kept keen interest on the technical aspects of filmmaking.

Moving away from the world of entertainment Keerthy joined the Pearl Academy of Fashion in New Delhi. The fashion designing course was taken intentionally to keep high dreams about her profession. During the while, her sister Revathy was doing her Masters in Animation at a college in Florida.


The real turning point

Keerthy who flew to England to do higher education in fashion designing was not ready to sacrifice her acting dreams. Director Priyadarshan's phone call came as a surprise to the young charm who was invited to play a key role in the movie 'Gitanjali'. Even though the girl was showered with movie offers, her parent Menaka and Suresh declined as it would bring hindrance to her education.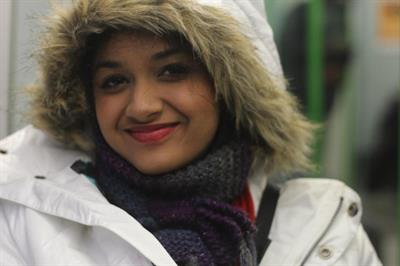 Director Priyadarshan who was on the hunt to cast a new face, he wanted Keerthy to don an important role. Keerthy is blessed with the role of the twin characters Geetha or Anjali, paired opposite to Nishan.

Even though the movie is not a sequel of 'Manichithrathazhu', Keerthy would be shouldering a huge responsibility with expectations mounting upon the young actress.

It would be a rare occasion for superstar Mohanlal to share screen space first with the mother and now her daughter. Mohanlal is lending his support as Dr. Sunny in this movie while Mamta Mohandas is reported to be the other female lead.

After the busy schedules, Keerthy will be back to the institute's Chennai campus to finish her studies.