Khuboos/Pita bread Recipe – Ingredients and Preparation Method

Are you searching for Khuboos/Pita bread Recipe preparation method? Khuboos/Pita bread Recipe is very famous in Kerala. You can read here about preparation method of Khuboos/Pita bread Recipe with simple steps and its Ingredients. Khuboos/Pita bread Recipe is very favorite food in Kerala.


The Khuboos is popular among many people in Kerala and this is also one of the best dishes available in market, almost every Kerala cuisine and it take about 35 minutes to prepare and 15 minute to cook it fully and please read carefully to get good results. The overall preparation of Khuboos will take around 50 min. The Khuboos is made with wheat flour and Khuboos is an Arabian pita bread which is mostly popular among malayalees. In this we are going to prepare this khuboos in flat nonstick pan for convenience. The nutritious factors available in it which are dietary fiber, calcium, iron, selenium and proteins. Let's see the ingredients chosen for this Khuboos.


Ingredients of Khuboos/Pita bread Recipe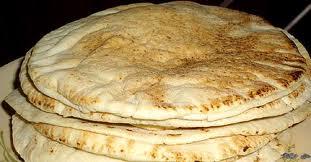 • Wheat Flour/Atta Flour -4 Cups
• Wheat flour for Dusting and rolling – ½ cup
• Warm water – ½ cup
• Yeast -1/2 Tea Spoon
• Sugar – 1 Dessert Spoon
• Milk – 1 Cup
• Cooking Oil – Ghee – 1 Table Spoon
• Salt – For Taste


Method to Prepare Khuboos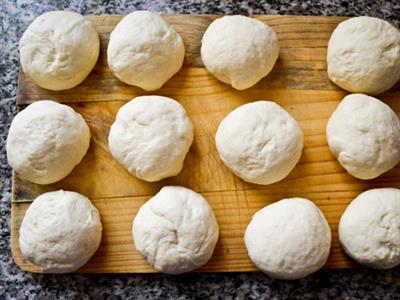 STEP 1: At first dissolve yeast in ½ cup of warm water make sure the water should not be too hot and along with sugar let sit for 10 minutes and observe it completely until it gets frothy.

Step 2: Combine the Wheat flour, dissolved yeast water, salt in a bowl. Add water to it gradually and mix it well with cleaned hands until consistency gets forms.it should be smooth and firm at the same time don't make it to very hard. If needed add some milk and wheat flour.

Step 3: Place dough on to a lightly floured working surface and knead it well with hands till it gets smooth and soft to get it in good consistency.

Step 4: Put the ball of dough to a bowl and rub it well for I minute, to that add 1 table spoon of cooking and ghee. Keep it in a warm place for two hours and leave it aside.

STEP 5: It Raises double the sizes and makes a 12 amount of equal sized balls and keep it covered with kitchen towel for again 10 minutes.

STEP 6: Roll the chapatti like ball and boori to get the better shape in it.

STEP 7: Heat the Pan in a Medium Flame, place the khuboos and wait for few seconds and turn it to other side .Now press it using a spoon. Now turn it again and press it continue it it gets ready.

STEP 8: Keep it warm to serve while cooking other khuboos and serve it with the serving pan and please try it once and it will surely roll your tongue in tastes.


Measurements to be followed

• 1Table spoon – 3 Tea Spoons
• 1 Dessert Spoon – 2 Tea Spoons
• 1 Tea Spoon – 5 ml
• 1 Cup – 236 ml