Swapna Menon Malayalam Actress - Profile, Biography and Upcoming Movies

Swapna Menon malayalam actress profile, biography and a list of upcoming movies are mentioned below. She has started her acting career in the year 2012 by playing a minor role in the movie "Mantrikan", directed by Anil. Now her career graph is on its increase and the young star has many offers her way. Read the below article to know about her contribution to the film industry.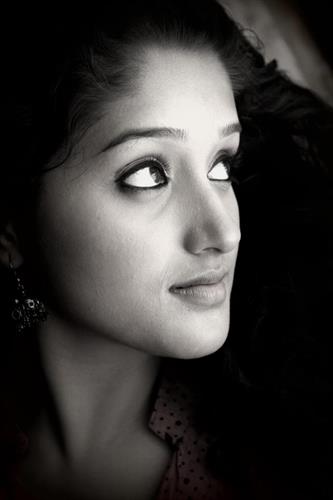 Personal Life

Swapna Menon is yet another upcoming young talent of the Malayalam film industry. She hails from Kozhikode district of Kerala and has spent most of her life in Mumbai, where her father works. Being bought up in Mumbai Swapna is fluent in English, Hindi and Marathi apart from Tamil and Malayalam. After completing her schooling from H.O.C International School, Mumbai, she joined at the South Indian Education Society (SIES) College of Arts, Science and Commerce, Nerul, Navi Mumbai for BMM (Journalism and Advertising). Swapna Menon has a younger brother Adityan Menon (Aadi). The entire family is settled in Navi Mumbai.


Filmography

Swapna Menon is a lucky actress unlike many as she has many movies in her kitty within a short span of time. Swapna made her debut in 2012 through a Malayalam movie "Manthrikan", directed by Anil. The film had Jayaram and Poonam Bajwa in the male and female lead roles respectively. Swapna got a supporting role in this movie, which in fact was a good start for her. However the film could not do much at the box office and was rated as a below average one. Luck was with her, she then got an opportunity to be part of the Shyju Anthikkad film "Scene Onnu Nammude Veedu". In this movie director and actor Lal and Navya appeared in the lead roles. Swapna did get a prominent role though. Her next release was yet another Anil movie "Hide n Seek". It was a romantic film which had Mukesh in the lead role. Here too Swapna got a supporting role.

Further she was called for the movie "Teens", written and directed by Jahangir Shamzuddin. It was an apt movie for Swapna, as a new comer as the movie had lot of youngsters behind it. Sajith Raj and Divyadarshan appeared in the male lead roles. Unlike her earlier movies, here she got a very prominent role. Swapna appears as Sruthi Menon, a first year graduate in a college where Sajith and Divyasarshan is studying. Sruthi Menon and Vivek (Sajith Raj) becomes good friend and later their relationship had become the talk of the campus. From here the twist of the movie starts. Swapna had done excellent performances as Sruthi Menon however this movie couldn't conquer the mind of viewers as expected.

Swapna Menon came to be known and was being accepted by the Malayali viewers in and out Kerala. She then got an offer for Sohan Lal's "Kathaveedu". It will be a real break for her. In this movie, Swapna got a prominent role opposite to noted actor Biju Menon. She will be appearing as Biju Menon's wife. Swapna's actual growth started from there on. She was called for the upcoming movie of V.K.Prakash (VKP). The movie is named "Mazhaneer Thullikal". It is a female oriented movie. Swapna says that she has learned a lot about acting and performing from this movie and it was actually a school for her. Meera Jasmine, Kunchako Boban and Mythili plays the lead roles in this movie. The movie says the story of great Malayalam poets/writers such as M.T Vasudevan Nair, Vaikkom Mohammed Basheer and Madhavikutty Amma. The movie will be soon released under the banner of Visual Medias.

Swapna Menon has also signed for a Kollywood movie "Twalkappean". Lets hope that she will have a great entry in Tamil film industry as well. The beautiful little actress is now all excited as she got to be a part of the Mohanlal movie "Geetanjali", directed by renowned director Priyadarshan. The shooting of this movie has just started and Swapna has commended that the initial days are just awesome. Nishan, Keerthi, Innocent, Siddique etc are the other cast behind this movie. Mohanlal - Priyadarshan combination is always known for good movies, let's hope for the best this time too. Another peculiarity of this movie is that it is the sequel of the widely accepted Malayalam film "Manichithrathazhu". Here too Mohanlal will play the lead character of Sunny, the psychiatrist.

Apart from these movies Swapna Menon also has committed few other Malayalam movies. "Monayi Angane Aanaayi" and "Lasagu Usaga", directed by Kichu Jose are few among them. Let's wish this budding talented actress good luck.