Independence speech 2013 for school children in Kerala

Independence speech 2013 for school children in Kerala is given here. Are you looking for a good Independence Day speech for school children to present in Dias? Throw out of your worries; you are now sailing in a right page. At the end of your sailing you will be profited with an awesome Independence Day Speech especially for school children.


All the best and start preparing your Independence Day speech!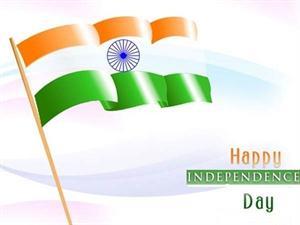 Respected principal, beloved teachers and my dear friends, I would like to wish you all a happy Independence Day. This is our country, our place, our freedom our democracy nation. This thought of "our" only made us brothers and sisters in our Mother Nation. Does anyone know the blood ocean for or before our freedom who sacrificed their lives? Of course we will say yes but we might aware of only few great leaders like Mahatma Gandhi, Jawaharlal Nehru, Subhash Chandra Bose and some more.

Do you think only these few people gifted us our freedom back? Never, it is the time to know each and every person who really sacrificed their lives only for this future India, Mother Land to be Happy forever. British ruled our Mother Land nearly of about 200 years by making our people as like slaves. Day and Night Indian committee gets increased in order to oppose British. But, those ended with zero result. Slowly the fights raised and achieved at peak. Few of the great leaders like, Rani Lakshmibai, Bhagat Singh, Rabindranath Tagore,Lal Bahadur Shastri, Rajendra Prasad, Motilal Nehru, Laxmi Raman Acharya, Ram Singh, Bhagat Singh, Mohammad Ali Jinnah, Sardar Vedaratnam, Sarojini Naidu, Sarvapalli Radhakrishnan, C. Subramaniam and many more who left with only their soul for our Mother Nation. Many freedom fighters were not left with records and history also.

We know India Gate very well but, guess the complete soldiers name were craft in that? No. Same in each and every place at an instant situation many and many people given their soul for our Freedom. We lost many good leaders, fighters and now, we only left with our Democracy Nation. But are we really giving respect for our Nation? No, on this Day in a year only we are seeing everyone as brothers and sisters without any difference. This case should be neglected. We should make a relationship out of cast and religion that is an only respect we can give now to our freedom fighters and that is called as, Democracy India.

Each and every year citizen belongs to India celebrating in the way to give a big salute for Indian freedom fighters though they are apart from India. This is one of the memorable days where, every citizen of India treats their neighbors and every unknown person in a relation called brothers and sisters.

Freedom Fighters who sacrificed their soul for our Mother Nation are countless. Nearly of about 200 years we were like slaves under British people. They came to our Nation for trading purpose slowly they made us in their control and made our people burden a lot. Freedom fighters approached our Indian citizen and strongly plant Freedom in their deep heart in many different ways. Some of the ways are like songs, newspaper publishing, conducting dramas, giving Embracing speech and many.

Soldiers came out of their home to save our Mother Nation Home. It is really heart touching like even a small kids came forward to fight for our Indian freedom. Each and every Citizen was not left with records but they have given their maximum part for getting back our freedom. Few of the Indian freedom leaders like

• Swami Vivekananda
• Subhas Chandra Bose
• Ram Mohan Roy
• Bhagat Singh
• Dr. Rajendra Prasad
• Mohandas Karamchand Gandhi
• Gopal Krishna Gokhale
• Sukhdev
• Bal Gangadhar Tilak

Women's also came forward equally and contributed their hands in many ways to achieve freedom. Few of the women freedom fighters are

• Rani Lakshmibai
• Vijaya Lakshmi
• Sarojininaydu
• Usha mehta
• Sarala Devi Chaudhurani
• MaharaniJindKaur.

They believed that, unity is strength. So, they made many associations and many committees and they grow those in the way to fight against British to get back our freedom. Few of the Indian freedom committees got Well-known by many citizen of India are:

• Indian National Congress
• Khaksar Tehrik
• Swaraj Party
• Hindustan Socialist Republican Association
• Communist Party of India
• All-India Jamhur Muslim League
• Hindu Mahasabha
• Gadar Party

Many people fight against British and they battled also. But, great leader Mohandas Karamchand Gandhi achieved in a different way of Ahimsa and non-violence. Freedom fighters who given their boundless things and sacrificed for only our freedom and they want the Future India let to be free and the citizen should be happy in our Democracy country.

In the way they battled a lot against British and finally they did it. It is really sad that we lot countless people and leaders who gone as invisible. Yes, because of those many and many people we are living happily in our country, India with full freedom. They left with Democracy India. After that India has grown a lot in many fields, and now it's staying in peak as example for many countries. This is the way we are showing our salute to our Freedom Fighters. We should not let our country to come under anyone's hand again.

Students are the pillars of our Future Nation. If we know the pain of our freedom fighters only we can discover a New Democracy India in for-coming years. As we are celebrating 67th Independence Day in this 2013 year, I would like everyone to take an Independence Day pledge now which should remain in our heart forever.

"India is my country and all Indians are my brothers and sisters.

I love my country and I am proud of its rich and varied heritage.

I shall always strive to be worthy of it.

I shall give my parents, teachers and all elders respect and treat everyone with courtesy.

To my country and my people, I pledge my devotion. In their well-being and prosperity alone, lies my happiness."

Finally a big salute to our great leaders and freedom fighters for gifted us freedom.

A great salute and Jai Hindi for our great leaders!!!


Jai Hind!!!