Popular Vehicles and Services Ltd Mavelikkara - Features and Contact Details

Popular vehicles and services Ltd Mavelikkara features and Contact details are given here. Mavelikkara Popular Vehicles and Services Ltd. always make the customer feel confident and make the customers feel happy by the dealings of their workers and staffs. In this article you can learn more about the Popular Vehicles and Service Ltd. of Mavelikkara branch.


Introduction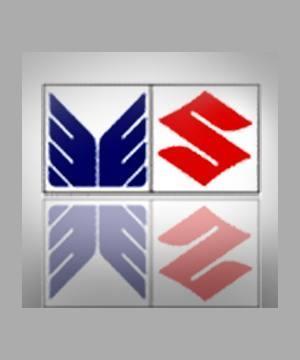 Popular Vehicles and Services Ltd. was the first authorized dealer appointed by Maruti Suzuki India Ltd. in Kerala in 1984. Maruti-Suzuki, a vehicle synonymous with quality and reliability has already a proven performer on the roads of India. With the unmatched backup from Popular Vehicles and Services Ltd. network of branches, it is sure that maintaining a Maruti-Suzuki will be as pleasurable as owning one. Their vision is to be the most admired corporate in the entire world by delivering greater values progressively through entrepreneurship within. Also, their mission is to run the workshop with the optimum productivity and full customer satisfaction and thus making it an independent profit centre.

The Mavelikkara Popular Vehicles and Services Ltd. always make the customer feel confident and make the customers feel happy by the dealings of their workers and staffs. The unique and competent service, modern equipment, genuine spare parts, trained employees and center locality are of the highest standards and convenience.


Turnaround of Mavelikkara Service Center
The 2nd fastest growing vehicle market and the 6th largest automobile industry in the world is our country India. It has a domestic passenger vehicle market which is almost dominated by smaller cars with Maruti-Suzuki Ltd leading the market share. Nowadays the spread and efficiency of the after-sale-network of the manufacturer has become the key differentiator for the customers in making a purchase decision by choosing a perfect vehicle which suits them for long time. With the ever growing vehicle population in the country after - sales - service will always remain a viable and sustainable business. Keeping in mind the expected opportunity of growth, they decided to turn around Mavelikkara Service Center into an independent profit center and start working to achieve their goals.


Reasons for turnaround
There are many special features of Mavelikkara branch that has to be highlighted. The most important among them is the customer satisfaction. No one has left this place without fulfilling all their necessities as they have dedicated and talented employees. They utilize their time and available resources effectively so that there will be no delay for delivery. The employees and the entire team of this branch have a good coordination at all levels. They also control the expenses by effectively monitoring and handling things. This branch does not aim for huge profit from one customer and cut customers head for one purchase or service. Besides, a slight margin is enough for them and aims for more customer satisfaction and through them their name spreads all over the place. It is said that if one customer is happy then 3 other customers will be happy.


Features of PVSL Mavelikkara
1)Reliability
To provide all the necessary equipments and training which are needed for the employees to make them technically competent [Inhouse & MSIL]. This helps to build up a perfect talented employee needed in this field who can convert the resources into useful products. They listen to every customers carefully and giving correct advice which will help a lot.


2)Speedy Service
They have standardized inspection jobs and have improved greatly in time management these days. The reason that they keep sufficient stock of spares with them helps the employees to finish their jobs in time with full customer satisfaction. More than that they aims for zero repeat jobs so that it won't end up with a great lose for them.


3)Convenience
There are many uses for the customers of Mavelikkara. Appointments are given for all the customers to personally check and can share their needs with the respective person in-charge at any time. Pick-up and drop facility is available when ever needed. You can even loan-a-car from here. 24x7 emergency service is available so that customers would be satisfied even when they are asleep. Staggered work timings and comfortable customer lounge with refreshments is also helpful.


4)Economy
Fault diagnosis by trained and experienced staff to ensure quick repairs (reduced repeat repairs and revisits). Random audit check of service vehicles for washing and cleaning enhances the added value. Charge as per the labor schedule (reduced complaints of overbilling)


5)Politeness
They have educated all staffs to be polite and courteous towards the customer and offers useful information to customers about handling the vehicle. All the employees working here answers queries patiently in a simple and understandable language so that customers can understand every problems without getting cheated.


6)Faith
They always displays the standard labor charges and prices of fast moving parts. Explanation of the various charges made for the service when delivering the vehicle with replaced parts wherever necessary is given. Information as laid down by MSIL is displayed in the customer's waiting area. They even prompt action on customer queries, problems and suggestions. All these aspects have lifted the Mavelikkara branch rapidly through these days.


Address:
Popular Vehicles and Services Ltd.
Service Centre: Konnayil Suvako Industries Complex, Industrial Estate,
Kochalummoodu, Kallimel P.O., Mavelikkara.
Phone: 0479 – 2356330, 0479 – 2356340
Website: www.popularmaruti.com