Samskruthy Shenoy Malayalam Actress - Profile and Biography

Samskruthy Shenoy, the upcoming Malayalam actress profile, biography and the details regarding her upcoming releases are given in the below article. She became the sweetheart of Malayali audience through the film "Black Butterfly". Further she has got many opportunities and the Grade X student is now appearing in the movie "Nikakh", the shooting of which is progressing in Edappal.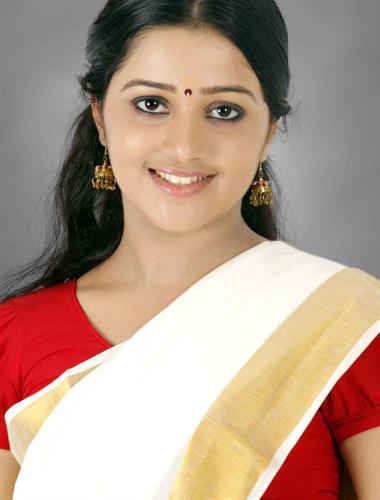 Introduction

Samskruthy Shenoy is a very young girl who got a lucky chance to be a part of Malayalam film industry. She was born on 20th November 1998 to Govind Raj Shenoy and Vidhya and is just 14 years old. Even though a school going kid, her ambition was to become an actress, which came true at an early age itself. She is the grandchild of T.V Anandhan, Prant Sanghachalak of RSS. Samskruthy Shenoy made her debut in the film industry through the Malayalam film "Black Butterfly", directed by Rajaputra Ranjith annd produced by actor Maniyan Pillai Raju.

Samskruthy Shenoy hails from Cochin and is currently studying in Grade 9th, in Saraswathi Vidya Niketan School, Kochi. She is a trained dancer who has learned western dance, Bharathanatyam and Mohiniyattam. She was enrolled at the Thandav Dance School for training in dance. We can actually say that she is a model turned actress as she made her first step as a model for Lukmance Model Management agency. However things have turned out very well for her and she is enjoying the growth in her career graph.


Career Life

Samskruthy Shenoy who is familiar to the Malayali audience through the film "Black Butterfly", is an upcoming actress with great talents. She made her first step as a model for Lukmance Model Management agency. Further she got chances to act in front of camera and to appear in the silver screen. Actually her debut movie is "My Fan Ramu", a Malayalam film Nikhil K. Menon. However she just got a very minor supporting role in this movie. Her next film was a Telugu film "Hrudayam Ekkadunnadi", produced by actress Saritha. But the Malayalam movie "Black Butterfly", directed by Rajaputra Ranjith was released first and hence it is known to be her debut film now.

In the movie "Black Butterfly", Samskruthy Shenoy gives life to the character 'Arati'. Mithun Murali, Malavika Sai and Sachin Kumar are appearing in the other prominent roles along with Samskruthy. The story of this movie revolves around these characters who are plus two students. It talks about a prank played by students and how it affects the lives of people and also about two love stories. Samskruthy plays a role opposite to Sachin Kumar (Deepak). She was able to do justice to the character Arati, who was born and bought up in a city. She did get lot of positive reviews from the viewers and the little girl is all happy about it.

In an interview Samskruthy has said that she enjoyed the shoot of the film as many where youngsters and newcomers. She added that the senior artists including the director was really supportive and it was a blessing for her to do a project with Rajaputra Ranjith and cinematographer Azhakappan. In the movie "Hrudayam Ekkadunnadi", Samskruthy played a role opposite to Krishna Madhav and became familiar among the Telugu audience. Krishna Madhav, Samskruthi and Anusha appeared in the lead roles in this movie.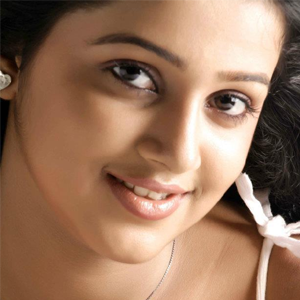 The lucky little girl, has also signed for a Tamil film produced by actor Saritha. In this movie she will appear as a next door girl, and hopefully will be able to win the hearts of Tamil audience as well. In this movie she will play the role opposite to debutant Nithin. Samskruthy got chances to appear in different roles in three different languages. In an interview she said that she is having wonderful time learning different languages and she is enjoying the various roles entrusted on her. She also added that she will have to take a break in between, by next year as she has to appear for board exams.

Samskruthy Shenoy, would love to do well in her exams as well as in her career field. Now, she is becoming popular in her school and is enjoying the fame. Even though she has just appeared in few films, it made her popular and is receiving many offers, however she likes to be known as a dancer than an artist. Samskruthy has appeared in a tele film "Last Rose of July" and has appeared in many advertisements too. She had given her first tele-interview to Amrita TV for the program "Snehita".

Now, she has signed for yet another Malayalam film "Nikkah", directed by Azad Alavil. Sekhar Menon, Sreenath Bhasi, Devan and Mamukkoya are appearing in the lead roles in this movie. Samskruthy plays the role of a Malabar bride in this movie. Yousafali Kecheri has penned the lyrics for this film. The name of Samskruthy's character is Hiba, a 20 year old Muslim girl. She is getting married to a person found by her parents but actually she is in love with another person. This creates the twist in this movie. Like always, Samskruthy will be able to perform well as Hiba too. Unfortunately she is planning to take a break for her studies once she complete this project and her debut Tamil flick.