Shikha Nair Malayalam Actress - Profile and Biography

Shikha Nair's profile and biography is given below. She became popular to Keralite viewers through the Dulquer Salman movie "Theevram". Are you interested in knowing more about this talented actress? Then read on and you will surely find all the information you were searching for.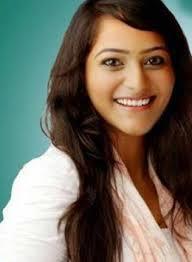 Introduction

Shikha Nair is a young, upcoming actress born in Chennai and bought up in United Arab Emirates. She is just twenty years old and took up her first film at 19 yrs, after completing her 12th grade. She completed her schooling in UAE itself and have never given her face for any advertisements or modeling until then. After, schooling, the entire family shifted to India and it was then Shikha got an offer for a Tamil film. Accordingly she was undergoing training in Chennai under a popular film maker cum actor as she was determined to have a great start through her debut movie.

Shikha Nair has a sister, Meghna Nair who has appeared in the 2012 movie "Ustad Hotel", directed by Anwar Rasheed. Meghna was not noticed much as she did not appear in a lead role. The coincidence was both the sisters made their debut movie with the emerging actor Dulquer Salman. In Ustad Hotel, Meghna appeared as one of the sisters of Dulquer. Now, Shikha made her debut role opposite to Dulquer itself.


Career Life

Shikha Nair made her first step in the field of silver screen and cameras through the Malayalam crime thriller film "Theevram", written and directed by debutant director Roopesh Peethambaran. The director who was searching for a fresh face to play the female lead role in his movie, accidentally came across to see Shikha's pictures and was impressed. She was called for trial performances, luckily the young girl managed to pass through that step and got selected. Thus Shikha was casted as the heroine of Theevram.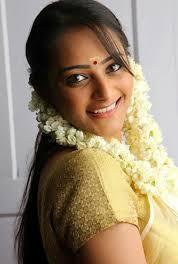 In the movie "Theevram", Dulquer Salman and Shikha Nair appears in the male and female lead roles respectively. Shikha gave life to the character 'Maya', the lover of Harsha Vardhan (Dulquer Salman). She was able to do good performances as Maya even though it was her first flick. The training from the film maker has helped her a lot and it was indeed a lucky chance to be the heroine of an actor who has placed himself well in the Malayalam film industry. Renowned actor Sreenivasan too had a role to play in this movie, it was a real blessing for a new comer like Shikha. However the movie could not do much at the box office as expected.

The offer from Tamil film industry and from Roopesh Peethambaran was at the right time. Shikha Nair was enjoy her life after completing schooling and the two films helped her a lot to have a great break from studies. Shikha who was planning to go abroad to continue her studies, dropped that plans of hers and enrolled in a college in India itself. This will enable her to take up good opportunities in future. In an interview about Theevram, Shikha has said that her role in the movie is really challenging and she enjoyed doing it. This might have made her to keep acting close to her heart.

Now, the young girl is getting many offers from Tamil film industry as well. However her debut Tamil movie is yet to be released. Hope to see her taking up more challenging roles in future. Lets wish her good luck!