Shalin Malayalam Actress - Profile, Biography and Upcoming Movies

Shalin, the Malayalam actress profile and biography is given below. She is familiar to us as 'Deepa Rani' of the mega serial 'Autograph' or as the younger sister in 'Elsamma Enna Aankutty' or 'Mallu Singh'. Now, hope you got the image of the smart, chubby, bubbly girl with long hair. Read on to know more about her.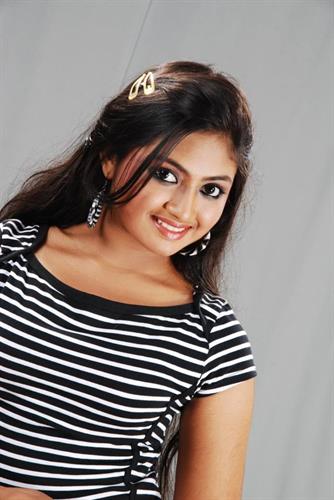 Introduction

Malayalam film industry these days is flooded with lot of new actress. Shalin Zoya is one among them. She hails form Malapuram, Kerala and is still a student. Her father is a business man and she has a brother. Being born to a Muslim family, Shalin had to face little problems here and there in taking up this profession, however it was her mother, a dance teacher who gave her full support and motivation. Shalin is known as Shalu among her friends and relatives.

Shalin's hobbies include drawing, playing piano, reading, writing short stories, watching movies, dancing etc. Acting and dancing is her passion and she is a trained dancer from childhood. She says that cinema is her blood and would love to act until her last breath. Her favorite actress is Manju Warrier and when it comes to actors, she prefers Bollywood actors like Sahhrukh Khan, Ranbir Kapoor etc. Shalin says that she loves to watch movies and would not mind watching three movies a day from a theater.


Shalin as a Serial Actress and an anchor

Acting and the world of silver screens is not new to the smart little girl, Shalin. She started acting when she was just 3 year sold. Her debut project was a K.K Rajeev serial 'Kudumbayogam', which she did when studying in Grade IV. In this serial she played the role of 'Alona', a Russian girl. Alona was the central character of the serial and had great scope in acting. It was indeeda perfect platform for Shalin to prove herself. Then she was called to host the kids program 'Just For Kids' telecasted in Kairali TV. Her way of presentation made it easy for her to find a place in the mind of family viewers.

Even though Shalin has done only three to four serials, people consider she has entered the industry through serials. But it is the other way round, she has so far done around 16 plus films. She has performed well in a serial as a poor blind girl. Further she took up the villain character in the serial "Autograph", telecasted in Asianet. In this serail, Shalin got a very prominent central role and her character was named 'Deepa Rani'. Still she is known as Deepa Rani among the family audience. Deepa was a school student, and the serial talks about the story o five intimate friends in the same school. Deepa was against the team and was in love with one among them (James), but unfortunately at the end Deepa gets killed. Shalin has put forward amazing performances as Deepa Rani. More than the serial and its other characters, Shalin's role stands out.

As of now, the dancer has turned into film field and had kept serials on hold. She is getting good offers from serial but it is difficult for her to take it up along with her studies. She says that for students, film industry is more convenient than mega serials.


Shalin as a Film Actress

The way to film industry was made open to Shalin through one of her dance performance. After seeing a performance of hers, one of the judge has recommended her for a film and that was the start of everything. Shalin's debut film was the 2004 movie "Quotation", which she did at the age of 3yrs. In that movie she appeared as the daughter of a villain and Shalin recollects her first shot to be a closeup shot. As a child artist, Shalin has appeared in the 2006 film "Out of Syllabus", directed by Vishwanathan. Venu Nagavalli, M.R Gopakumar etc has appeared in this film. Even the renowned director Lohithadas made a cameo appearance but Shalin was too young then to learn from them. The year was really lucky for her as she did appear in few more movies then.

Shalin also appeared in another 2006 film "Oruvan", directed by Debutante director Vinu Anand. Indrajith and Prithviraj plays prominent roles in this movie. She could also be seen in the 2006 Dileep movie "The Don", directed by Shaji Kailas and in the Prithviraj movie "Vaasthavam", directed by Padmakumar. It was the 2010, flick "Elsamma Enna Aankutty", directed by Lal Jose, that gave Shalin a great break. Ann Augustine and Kunchako Boban appeared in the female and male lead roles respectively. Shalin appeared as the younger sister of Elsamma (Ann) and her performance is worth mentioning. She did received the Vayalar Award for 'Best Child Artist' for her performance in this movie.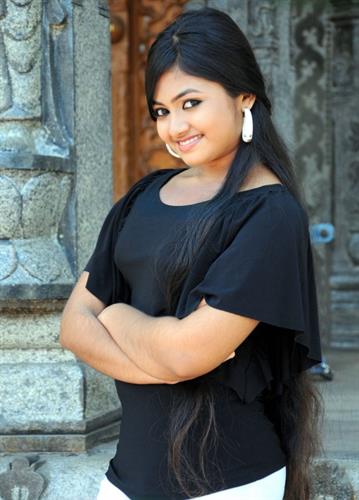 Shalin's next release was the 2012 film "Mallu Singh", directed by Vyshakh. In this film too she got the role of a sister, the younger sister of Unni Mukundan. Her amazing performance in this movie fetched her lot of appreciations from in and out the state. She was getting to be known as a film actress by then. Further Shalin appeared in the 2012 Mohanlal film "Karmayodha", co-produced, written and directed by Major Ravi. Thus for the first time she got a chance to act with the superstar of Malayalam cinema. However the film could not do much at the box office as expected.

Shalin had played a prominent supporting role in the movie "Rebecca Uthup Kizhakemala", directed by Sundar Das. The film had, Siddharth Bharathan, Jishnu Raghavan and Ann Augustine in the lead roles. The movie released in March 2013 tells the story of an athlete Rebecca. Shalin who gave life to the character 'Chinnamma', younger sister of Rebecca was able to put forward amazing performance in this movie, however the movie could not do much at the box office. It was a lucky chance for Shalin as she got to learn a lot from senior artists like Jaganatha Varma, Saikumar, Sari, Kalabhavan Mani etc. She does admit that Saikuamr had taught her lot of acting tips during the free hours.

Shalin Zoya has appeared in the short film "Jaadayum Mudiyum", directed by Abhai Ashokan. Rejo Mammen and Shalin performed the lead roles in this short film while Ajith Sivadas plays the protagonist. The short film released on August 2013 talks about the influence of social media, friendship etc on the life of an youth. Shalin can also be seen in the movie "Arikil Oral", directed by Sunil Ibrahim. Remya Nambeeshan and Lena Abhialsh appearas in the female lead roles and Nivin Pauly and Indrajith Sukumaran can be seen in male lead roles. The movie has Prathap Pothan doing a prominent character throughout. Shalin appears in the song sequence "kanavi kanavil...", an item number. It was a great platform for her to showoff her dancing talents. Shalin performed very well here as well even though it is just a cameo appearance.

One of her upcoming movie is "Vishudhan", directed by Vysakh starring Kunchako Boban. One more Malayalam movie of hers will release soon. Shalin was lucky to work along with many senior artists and directors however in an interview, She said that she would love to do even a small role in any of the Sathyan Anthikad movie. She has also added that she is been type casted into sister roles, hence she will not be taking p any similar roles as of now. Also Shalin would love to do heroine roles and bold roles in Malayalam film industry but viewers consider her to be a cute girl, which makes her really sad. She wants to be in this professions forever and would love to do various roles. Soon we will get to see Shalin as a heroine in a Tamil film, hopefully after the release of this movie, she will place herself in Kollywood too.


Awards and Achievements

Being a trained dancer and born to a dance teacher, many award s have come her way during school days. However I am listing a few important awards among them.

Shakin has participated in youth festivals and have won the Kalathilakam title.
She was awarded the Asianet Ayucare Television Award 2011 for the 'Best New Face' of the year, considering her performance in the serial Autograph.
Shalin also got the Kazhcha Television Award 2011 for 'Best Actress'. (Serial : Autograph)
She won the Vayalar Award for 'Best Child Artist'. (Film : Elsamma Enna Aankutty)