Sandra Thomas Malayalam Actress cum Producer - Profile, Biography and Upcoming Movies

Sandra Thomas Malayalam actress profile and biography is given below. She is a known film producer too who has a couple of good projects in mind. Read the below article to know more about her and about her upcoming projects.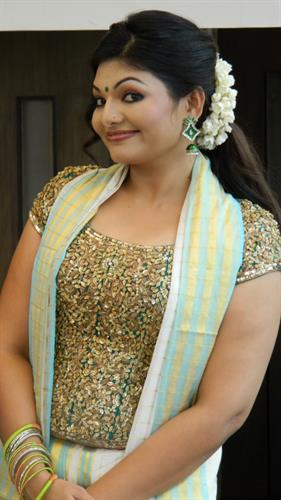 About the emerging talent, Sandra Thomas

Sandra Thomas was born to Thomas Joseph Pattathanam from Allepy. She who was into advertisement field came into film industry accidentally. If we actually look, she got into acting as well as production accidentally. Sandra says that her father loved films a lot and did hold an ambition to act, however that did not happen. But she, her mom and her sister were not much into films and they hardly watched movies. The entire scenarios has changed now. Sandra says, she who never expected to reach the film field, is now in love with films and has become a first day first show viewer of almost all movies and have become a good critic too.

Sandra Thomas is settled with her family in Cochin, Kerala. She graduated from St. Teresa's college, Cochin and took up advertising as her career field. Now she is a popular producer as well as an actress. Read on to know how this wonderful lady turn out to be a producer and an actress.


Sandra Thomas, the Malayalam producer

Sandra who was the owner of an advertisement agency had lot of friend from film field as her work was related to it. Thus she had good contacts with actors, writers, directors etc. Finally this lead her to end up in producing a film. Her debut movie was "Friday", a Malayalam film. Initially it was named as '11/11/11 Alappuzha'. Sandra says, it was the name which attracted her first into it as Alappuzha was her dad's place and she have heard a lot about it from her father. She then thought of handing over the project to another director once everything is arranged. Somehow by then she was in love with the story and thought of doing it herself. That was a very wise decision, or else we the viewers would have missed such a good personality.

Sandra says that she is very much satisfied with the movie and was very glad to see the students (juniors) and teachers of her college, St. Teresa's, Cochin at the theater to watch 'Friday'. The film released in 2012 was screened at the International Film Festival of Kerala (IFFK). Sandra added that she had no idea about Film festivals and was not at all interested in knowing about it. It was actually when her film was screened at IFFK, she came to know about the festival world and its importance. She was in-fact surprised to see house full at the theater as the movie was already released throughout Kerala and by then the DVDs too was available. That made her feel happy and she felt the team's hard work was not in vein.

When Sandra Thomas took up this project, she was business minded and took this film as she felt it was a viable one. But after the release of this movie, she started to love cinema and wanted to do more and more unique movies. In the movie Friday, Manu, Fahadh Faasil and Ann Augustine played the lead roles. The film was shoot completely in Alappuzha. The movie was a success and it made Sandra Thomas understand that her way is cinema and the industry requires her talents. "Zachariyayude Garbhinikal" is another film under her production. It was released in 2013 and had Mohanlal appearing as a gynecologist. The movie got lot of good responses and it is rated as a distinct movie with a good intention.

As a producer, Sandra says that she felt some artists lack dedication in their work. For them it is just work and they just finish it off and move on to the next shoot. She expects artists to understand in deep the character and to have an attachment with the character. This will help a lot in the success of the film. Secondly she pointed out that artists do not show much attention to take up the promotional works to promote a film. After their role is over, they will move on to another project and the producer has to beg them to do some sort of promotion to make the film a success. Sandra says this attitude of artists need to be changed and a film should be considered as their film and work for it accordingly.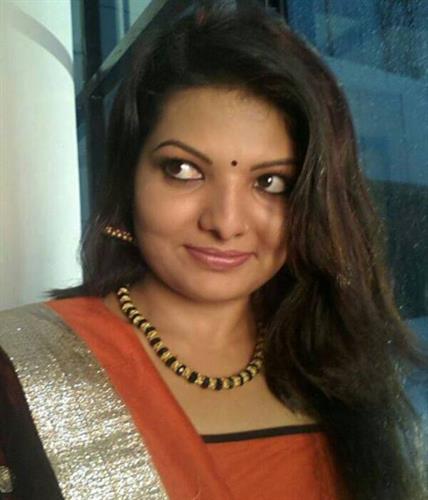 Sandra Thomas, as a Malayalam actress

Sandra Thomas who was into production field accidentally got into acting. Her debut film as an actress is "Amen". This 2013 film was directed by Lijo Jose Pellissery. Lijo is a very close friend of Sandra and he had asked Sandra to do the role of 'Mariamma' in the movie "Amen" as the character resembles the real Sandra a lot. Sandra who thought she will never come into acting field, had to say 'yes' to Lijo as he was her good friend and moreover his confidence prompted her to act. The film had Fahadh Faasil, Indrajith, Swati Reddy, Natasha Sahgal and Rachana Narayanankutty in the lead roles. The movie did get lot of positive reviews and was a success at the box office.

Sandra says that she got positive reviews about her acting at the time of its post production itself. That boosted her confidence. Even though Sandra first committed "Amen", her debut release was her second film "Kili Poyi", directed by debutant Vinay Govind. She says that her entry into this film too was not planned. She had good contacts with the producers of this film and it was them who had asked her to do the role of 'Radhika' in the movie. She got a lot of positive reviews from in and out the state and is very happy about it. The movie was very successful and she is very glad that her first release itself was a success. Sandra never dreamed of being an actress and never wanted to be one. However she is happy that she could do justice to the roles entrusted in her. The film 'Kili Poyi' is considered to be India's first stoner film.

In an interview Sandra commented that the entire team of Kili Poyi was very active and she really enjoyed working with them. The team had a film in their mind and they wanted that to be exactly betrayed on screen. Initially she did not have much confidence to do that role but finally she liked herself on screen and liked the character as well. Sandra Thomas's third release as an actress was 'Zachariayude Garbhinikal', written and directed by Aneesh Anwar. She herself had produced this film. The central character of the movie is handled by Mohanlal and the movie talks about five pregnant ladies. Sanusha, Rima Kallingal, Asha Sharath, Lakshmi and Sandra had appeared as the five pregnant ladies. We won't be seeing Sandra as a regular actress but surely we can expect her in some of the future movies as well.


Upcoming Projects of Sandra Thomas

Sandra Thomas is totally into film field now. She has shown her talents as a producer and as an actress too. The Malayali audience has wholeheartedly accepted her and that has increased her confidence. "Philips and the Monkey pen", a children's movie is one of her upcoming project. It has Jayasurya and Remya Nambeeshan in the male and female lead roles respectively. Another upcoming project of Sandra under production is "Olakudayum Kung Fu Pandayum". She says that it took one year for her to go through different stories and finally she had finalized a few. Sandra had selected the kind of movies which she would love to be seen on the screen and expects that the audience will like her upcoming projects.

Sandra Thomas wanted to do a project with her friend and adviser actor Mukesh. However she says that in her 2014 project "Peruchazhy", she has Mukesh and Mohanlal teaming up again. It is an effort from her side to bring the same feel of the middle aged Malayalam movies which people loved a lot. It is the biggest project of hers and is her dream project. Sandra is very much excited about it as Mohalal - Mukesh combination has always worked out. There is scene to scene comedy in it and it is completely shot in America. She added that sometimes renowned actor Sreenivasan too would be a part of it. On the whole, it will be a real good treat for the viewers. Sandra says she loves to do films with good stories and does not differentiate between new artists and old ones. Lets wait for her upcoming releases. Wishing her Good Luck!