Aswathy Ashok Malayalam Actress - Profile, Biography and Upcoming Movies

Aswathy Ashok Malayalam actress profile and biography is given below. She is a model turned actress who was into anchoring as well. You might remember her as the actress in 'Moz and Cat' or the one who has hosted the shows 'Sensations' and 'Thirai Thendral'. Do you want to know more about her in detail? Read on.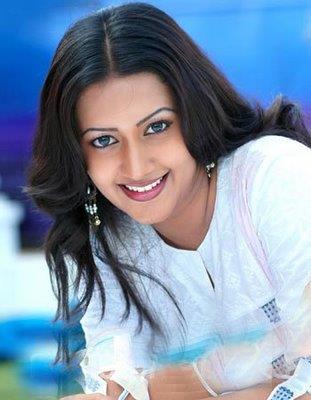 Introduction

Aswathy Ashok hails from Kozhikode, Kerala. She has graduated from St. Theresa's College Ernakulam and has currently enrolled for MA in correspondence mode. She is a model turned actress who has attracted many viewers through her amazing talents in hosting TV shows. Aswathy Ashok has also appeared in many commercial ads like Jive, Joy Alukkas, Atlas, Karikkenath, Guru, Kalyan and Sky Jewellery. In short she was attached to the media field and that made her entry into the film field smooth and easy.

Aswathy has compared the show "Thirai Thendral" in Jeevan TV. As the name indicates, the show was all about playing hit Tamil songs on request. She was able to host the show very well with a good piece of her song attached to it at the end of every episode. Aswathy has even interviewed celebrities for the channel. She has also anchored the TV show 'Sensations'. All in all she is a model, actress, singer and an anchor.


Filmoraphy

Aswathy Ashok's debut movie was "Moz and cat", directed by renowned director Fazil. Aswathy was comparing a music based program in Jeevan TV, Fazil who came across the show thought of casting her in his upcoming project and informed her about it. The final graduation students was very happy and excited about the offer. In the film she gave life to the character 'Nandana Vasudev'. She says that the team behind the movie was really helpful with strong views in mind. She added that they would exactly tell her how they want the character to be, and even demonstrated the performance. She says that the patience and support offered to her from her co stars was the greatest gift for her.

The young talent actress, Aswathy Ashok is not a trained dancer but she sings well and most of the television family viewers might have experienced it through her show "Thirai Thendral". Fazil movies are know for good hit number songs and this movie too had that. Aswathy who had no basic of dancing was made to dance and she says that she faced very much difficulties in the beginning. However she recollects Kala master, her choreographer who was normally short tempered has patience enough to teach her the steps. It is all coincidence and luck the young girl says.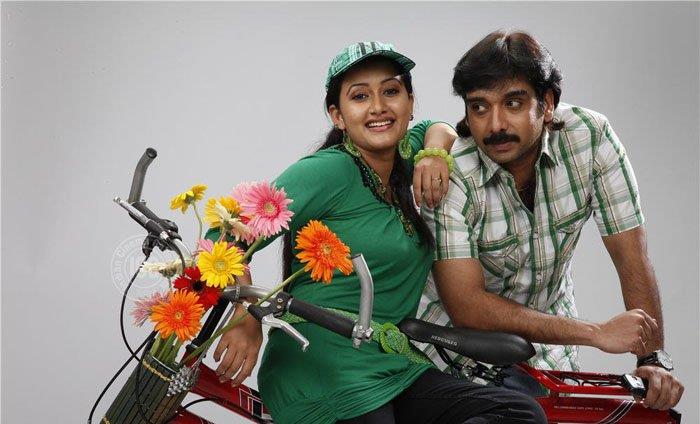 The movie had Dileep and Rahman in the male lead roles. Aswathy was able to put forward amazing performances as Nandana or Nandu. However the film got lot of negative reviews and it was not at all a success at the box office. But Aswathy's talents was recognized with the very first film itself and she did get many offers from Malayalam film industry. She wants to take hand in hand her career and studies. t was during her final year exams that the climax of this movie was shoot, however she managed to pass both in the exam and in her career. In an interview Aswathy Ashok said that she is ready to take up new role provided it should be interesting to her and should fit within her limitations. She does not differentiate between films on the basis of languages. She will take up other language films if she get good offers from good team with a good story and character.

Aswathy Ashok was lucky enough to act with many senior artists like Jagathy Sreekumar, Rahman, Harisree Ashokan, Manoj K Jayan, Dileep etc in her debut film. A young actress will learn a lot from the senior artists, Aswathy too have benefited a lot from them. She says the set was jolly with artists cracking jokes and comedies. She thoroughly enjoyed the shoot and was excited in visiting various locations. The film 'Moz and Cat' was released in 2009 however we could not see her in movies for a while. Now Aswathy is working for the upcoming film "Cleopatra", directed by Rajan Shankaradi. This film is more towards he emotional side which concentrates on family bondings. Her first film too had a great impact on bonding between various relations.

The great dancers Sudha Chandran and Vineeth are appearing in prominent roles in this film. Totally it will be a treat to the audience. The film is produced by TKR Nair under the banner of Pioneer Worldwise Pictures. It will be released shortly. Lets hope for the best and hopefully we will get to see Aswathy in more movies in the future. May be we will get to hear her voice through any film songs soon. Fingers crossed and is waiting for the best from her.