Anusree Malayalam Actress - Profile, Biography and Upcoming Movies

Anusree Malayalam actress profile and biography is given below. You may be able to recollect her as the innocent girl in the film "Diamond Necklace". Read the below article to know more about her and about her career life.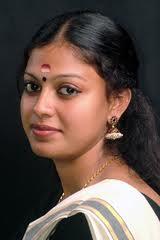 Introduction

Anusree, the young talented actress of Malayalam film industry hails from Calicut district of Kerala. She is a graduation student and has passed a course on Air Hostess training as well. She had an ambition to become an air hostess and thus enrolled for the course after her higher secondary. However after the course, she thought of doing graduation and that is when she became an actress. The reality show "Katha Parayumbol" has changed her life entirely.

Anusree has anchored various TV Shows and from then onwards she had the dream of becoming an actress. In an interview, she said that she always dreamed off to start her film career with a Lal Jose film as all the actress introduced by this renowned director have reached great heights. However that wish of the young girl has come true through the film "Diamond Necklace". Anusree who has won a TV reality show came to be noticed by director Lal Jose who was one among the judges of that reality show. The director has promised to give a chance to the winner in one of his upcoming films. Thus Anusree was lucky and that paved her way.

While promising to give a role for the winner Lal Jose had in mind a new Tamil flick which he was planning to take. It was in fact his first Tamil film, however the project did not come to being. The generous director had to keep his word and that striked him when his next film "Diamond Necklace" was planned. He offered the role to the reality show winner and she was more than happy as it was a dream come true for her.

In addition to a reality show participant and winner, Anusree is a TV anchor too. Initially she has hosted shows for a city channel in their area but her entry into the other channels was accidental. One of her friend who was anchoring for a prominent TV channel, had taken Anusree with her to the set one day to see how things work there. It is then the director asked Anusree whether she is interested in comparing and thus she got an entry in to the field of small screens. From then she took par in the above said reality show and from their she has grown up to an actress.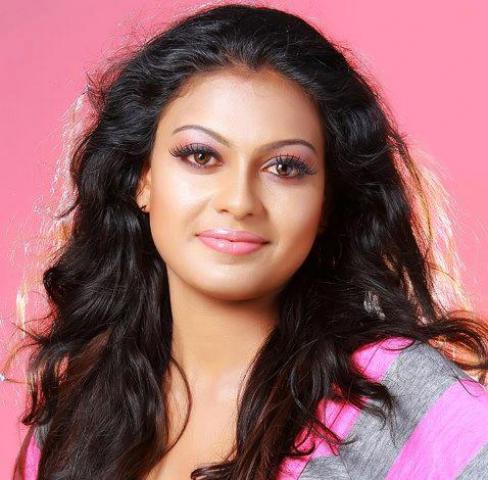 Filmography

Anusree, the winner of a reality show found it easy to enter the world of big screens. Lal Jose who offered to give her a role had called her for his film "Diamond Necklace" starring Fahad Fazil and Gauthami Nair. It is a 2012 film produced by Lal Jose and P. V. Pradeep. In this film, Anusree gave life to the character 'Kalamandalam Rajasree', a village girl and a typical native of Palghat district. She is portrayed as a very innocent girl with long oily hair in saree. She was married to an Oncologist (Fahad Fazil) settled in Dubai. The character Rajasree loves her husband a lot even though he does not like the typical character and attire of hers.

Anusree's performance in this movie is worth mentioning as she was bale to mark her presence through her very first film itself. That itself is a great success of this young charming actress. In an interview, she went speechless on her seeing herself on the silver screen of theater for the first show on the release date. She added that even though the entire team went together to watch the movie, people recognized others but not her and it was Gauthami and others who introduced her to the audience. In fact the Rajasree does not resembles a lot like Anusree and that is the reason why audience had a confusion.

The film had Smavrutha Sunil as well and this helped Anusree a lot as she got to learn many things from the senior actress. After this flick, the lucky actress got a wonderful opportunity to be a part of the Mohanlal film "Red Wine", starring Fahad Fazil and Asif Ali. This 2013 film was directed by Salam Bappu. In this film, Anusree's character was named as 'Sreelakshmi'. Sreelakshmi too was a village girl and Anusree was bale to perform well as the character as it resembled her real character a lot. Her sucess in these two movies fetched her many more roles.

She was then seen as the bold mother of two children in the movie "Left Right Left", directed by Arun Kumar Aravind and written by Murali Gopy. Her character is named as 'Deepa', who has lost her husband in an accident. She has two children, 5 and 6 years old and is finding it tough to meet two ends. Anusree says that unlike her debut film, this movie demanded lot of emotional scenes. Even though it was slightly difficult for her in the beginning, somehow the talented girl managed to do it well. However the movie was rated as an above average movie at the box office.

Meanwhile, Anusree got an offer to play a role in the movie "Vedi Vazhipadu", directed by debutant director Shambhu Purushothaman. This movie is produced by Arun Kumar Aravind and Murali Gopy, the team behind her earlier film. In this movie, Anusree got a varied role, of a bold girl. She is in fact enjoying her makeover as it is a complete one. Her hairstyle, attire, style of walk and the dialect all have changed in this movie. It will be a visual treat to her fans and a great challenge to the actress. Anusree was able to do well as the journalist in this movie. In all the above movies, Anusree got prominent supporting roles only. However through the Swaraj Venjaramoodu movie "Pedithondan", directed by Pradeep, we get to see Anusree in a lead role. In this movie too she appears as a typical village girl.

Anusree had lot of offers and her next release was yet another Lal Jose film "Pullipulikalum Aattinkuttiyum". The film had Kunchacko Boban and Namitha Pramod in the male and female lead roles respectively. Anusree's role was named as 'Kochurani' in this movie. She did excellent performance and won the applause of the audience this time as well. Her next film was "Angry Babies", directed by Saji Surendran. Anoop Menon and Bhavana plays the lead roles in this movie. However Anusree has a prominent supporting role here as well. This movie too is yet to release. Lets wait to see her as a bold character in the movie "Vedi Vazhipadu". The official trailer is released and soon we will get to see the movie.

Anusree can also be seen in the upcoming Indrajith film "Naku Penta Naku Taka", directed by Vayalar Madhavan Kutty. Bhama and Murali Gopy plays the lead role along with Indrajith in this flick. The shooting of this movie is progressing in Kenya and Anusree is enjoying her journey with the team and is learning a lot about the industry and about acting. As she is popular among the Malayali audience, she is been called for various inagural functions as well. Recently Anusree has inaugurated the April11 Beauty Concepts beauty parlour and SPA in Trivandrum. Awards was not away from this actress, she was selected as the best new female face of the year 2012-2013 by Media Fest awards.