Shweta Menon harassed at Kollam

Shweta Menon malayalam actress has been reportedly said to be assaulted while attending the President's Trophy Boat Race at Kollam. Shweta Menon who came as an invited Chief Guest at the function was harassed by a person, as per the words of the actress. Later after the incident, Swetha had given complaint to the Quilon District Collector B Mohanan and also to the Organizers of the function.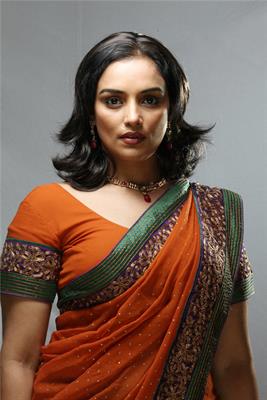 Popular south Indian actress Shweta Menon has been reportedly said to be assaulted while attending a public meeting held at Quilon. Swetha who came to Quilon as invited chief guest at the President's Trophy Boat Race said that she was physically insulted inside the car, on her way to the venue and at the venue too.

The actress who had come from Mumbai only to attend the function has raised her voice against the inhuman incident. Even though Swetha Menon has not revealed the name of the person, from the visuals and various discussions conducted by various media, a well-known politician from Quilon is under scanner. Actor Kalabhavan Mani was also present at the function. While talking to television news channels, Swetha said that she had complained to District Collector B. Mohanan who was present at the venue.

"I am ashamed of what had happened. I have made a complaint to the district collector. I have nothing more to say now," she said. But when asked about it, the district collector Mohanan said he had not received any complaint from the actress.

After Shweta reveled about the callous incident through media, various women leaders have come forward voicing their protest over the incident. All the leaders wanted the authorities to take stern strong action against the culprit. Actor Innocent, the president of Association of Malayalam Movie Artists' (AMMA) also demanded rigorous action against the culprit who insulted actress Shweta Menon. Speaking to media, Dr.Lissy Jose Kerala Women's Commission (KWC) chairperson said that KWC would take action related to the issue.

Shwetha Menon is much known actress, and television anchor who had made her screen presence in Hindi, Tamil, Telugu, Kannada and Malayalam movies. This unpleasant incident has lit fire for discussion among the various circles.
.