Viviya Santh basking in the glory of 'stardom'

Viviya Santh, young malayalam actress is on cloud nine after blessed with a couple of interesting projects. Engineer turned actress Viviya who had appeared in almost 30 ads is much ambitions about her career in films. After 'Monday to Friday', the actress will be featured in 'Just Married' directed by debutant Sajan Johny. Taking to SpiderKerala, Viviya expressed her interests, dreams and upcoming ventures.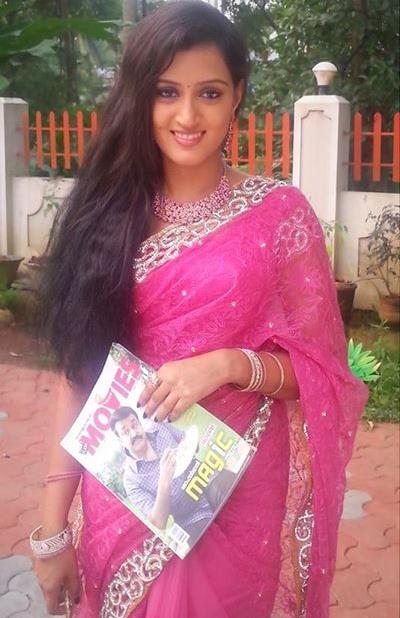 'Sky' is not the limit for multitalented Viviya Santh who has made a safe landing into the pool of entertainment. With a smooth entry, a dream has come true for Viviya who also become a part of the film industry, where the stars on earth unite.

Even being a software engineer by profession, Vivya was not ready to burn out her desire to act before the camera. Finally time has come at right pace for the young talent who is currently on cloud nine after blessed with a couple of interesting projects.

Taking to SpiderKerala, Viviya was keen to share her thoughts even while basking in the glory of stardom. "Well, movies have always been a passion for me. I am currently working as a software engineer in an IT firm placed at Kadavanthara in Kochi. After completing my education, I tried my luck in modelling which really transformed me.

During this period, I had done around 30 ads including those for some major brands. My experience in modelling brought wonders which made me to land in the amazing world of entertainment.

It was the complete backup and powerful support provided by my company which makes me to move forward and follow my passion. My family too gives true support which helps to use the ample opportunities and create a space in the industry." said Viviya.

While asked about silver screen appearance, Viviya wholehearted shared her experience with the camera. "My first movie is 'Monday to Friday' directed by Dr.Akbar Shifas which is expected to get released in January 2014. I am currently working with Sajan Johny's directorial venture 'Just Married' pairing with Sreeram Ramachandran.

It is my second project in which I give life to Rose, brought up in Banglore and working as a modern creative director in an ad film company. I am happy to work with a young and vigorous team who had been generous and benevolent in my journey." adds Viviya.

Even though a beginner, Viviya talks like an experienced person who feels high about her admiring personality and burning desire to move forward.