Malavika Mohanan Malayalam Actress - Profile and Biography

Malavika Mohanan malayalam actress profile and biography is given here. Malavika Mohan is a youngster from Mumbai. She captured the imagination of the Malayalam film lovers with her urban chic and stylish turnout in Pattam Pole. In the movie Pattam Pole, she acted opposite to Dulquer Salmaan. This article walks the reader through the life and works of this budding actress.


Introduction

Malavika Mohan is a Mumbai-based artist who has captured the imagination of the Mollywood audiences with her urban chic and stylish turnout in the movie Pattam Pole. She made her debut in the Malayalam film industry with this movie. In this film, she acted opposite to Dulquer Salmaan who is the actor son of megastar Mammotty. Since it was her first movie, she faced lots of issues in acting. Her acting skills were corrected and her confidence was boosted by the timely help of the director of the movie.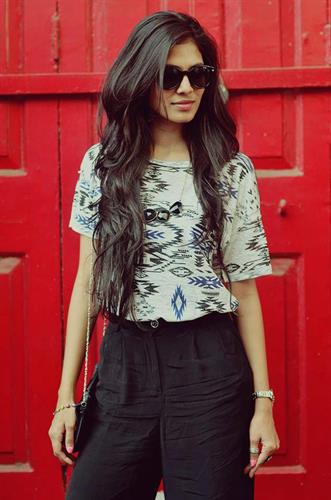 Early Life

Malavika Mohan was born to the ace cinematographer K.U. Mohanan. Mohanan has carved his niche in the Malayalam movie industry through his creative works in different movies. Though she was born in Kerala, she grew up in Mumbai with her mother. In the city of Mumbai, she had her formal education in a reputed school. After that, she completed her graduation from a good college in Mumbai in the year 2012.


Life of a Typical Youngster

Though she had seen the camera in her childhood, Malavika never had any notion of becoming an actress early in her life. Hence, she was doing a thorough soul searching after her graduation. She was in two minds regarding the next step in her life. Her mind was divided between her plan to go for higher studies and other professional jobs that were available to her at that point in time. Right from her childhood, she liked world cinema and the art of direction practiced in those movies. So, she dreamt of working behind the camera as a movie director or a cinematographer.


Accidental Meeting of the Megastar

When Malavika Mohan was still undecided on her future plans, she came to know about a shooting from her father. Her father told her that he was shooting an advertisement for a fairness cream with the megastar Mammootty. Luckily, the shooting location was in Mumbai. So, she decided to meet him at the shooting venue along with her mother. When she saw Mammootty, she realized that the artist had an aura around him. So, she decided to just watch him from some distance. However, the destiny had a different say on this occasion. After looking at the young girl, Mammootty asked her to come near him and then talk to him. While talking to her, he asked whether she was interested in acting.

The flabbergasted youngster was wordless for a few moments. It took some time for her to realize what had happened to her. After regaining the composure, Malavika told the megastar that she had never faced a camera as an actor or a model in her life. But Mammootty assured her that the acting could be learned at any point in time and her consent was necessary for that. He further added that his son was planning a film in the near future, and he wanted her to act in that movie.


Debut in the Tinsel Town

Since the offer for acting in a movie came from a megastar, Malavika Mohan decided to take that offer after another round of soul searching. Initially, the acting in the movie was a tough job due to her tensed mind. Due to advice and timely help from Dulquer Salmaan and Alagappan, she could finish the project without further hiccups. They discovered the acting talent in her and instilled the passion for acting in her mind.

While working for the project, there were issues regarding the emotions on her face. Because of this, the director Dulquer used to become angry and correct her. The director wanted the actor to feel every emotion in the movie, as any flaw in expression would be picked up by the camera. Hence, Malavika used to be told about her acting issues after every take. This enabled her not to repeat the same mistake for a second time. As a result of this on-the-job training, the actress in her grew in confidence after every take. After one movie, the budding actress wanted to take more chances in acting and make her mark in the industry.


Final Words

Malavika Mohan is a Mumbai-born actress who has taken the Malayalam film industry by surprise. Though she had seen the camera in her life, she never faced it as an actor or a model. Being a big fan of world cinema, her interest was in the job of cinema director and cinematographer. Hence, she was taken back when megastar Mammootty offered her a role in a movie 'Pattom Pole'. Yet, she took the challenge and did the job reasonably well. After the culmination of the project, she became the embodiment of confidence. Now, she wants to try more characters in films to make her mark in the industry.