Lakshmi Gopalaswamy Malayalam Actress – Profile and Biography

Lakshmi Gopalaswamy malayalam actress profile and biography is given here. Gopalaswamy is a reputed dancer and a gifted actor. She held her dancing profession in high esteem. Due to her exposure to dancing, she was able to mix up the emotions well with the help of her expressive eyes. Hence, she got positive accolades from both film critics and ordinary movie watchers. This article is a humble effort from my part to showcase the talents of this accomplished dancer and actor.


Introduction

Lakshmi Gopalaswamy is a noted movie actress and an accomplished classical dancer in Bharathanatyam style. In her acting career, she has acted in Malayalam, Kannada, Telugu and Tamil movies. Her first Malayalam movie was Arayangalude Veedu. In this movie, she acted alongside Mammootty. In fact, this film got her the Kerala State Award for the supporting actor award. Lakshmi Gopalaswamy also has won second best actress award and Atlas Film Critics Award for the best woman actor for her acting performances in the films Thaniye and Paradeshi, respectively. She was a member of a judging panel of Asianet's dance reality show Vodafone Thakathami.


Early Life and Education

Lakshmi Gopalaswamy was born into a Kannada family in the year 1970. Her parents were M.K. Gopalaswamy and Dr. Uma Gopalaswamy. Her birthplace was the capital city of Karnataka. Her father is a business man in Bangalore. Her mother is a noted scholar in Carnatic music and an accomplished classical singer. Being an artist, her mother prompted her daughter to learn Bharathanatyam dance. Following her mother's footsteps, Lakshmi took dance as her career initially. She has a brother whose name is Arjun Gopalaswamy. He is a noted Wildlife Scientist.

Lakshmi Gopalaswamy completed her formal education in a reputed school in the Bangalore city. After completing the formal education, she went on to complete her graduation from a city-based college. The typical girl from Bangalore then went on to take a post graduate degree in Women's studies, before devoting her full time to the cause of dance and music.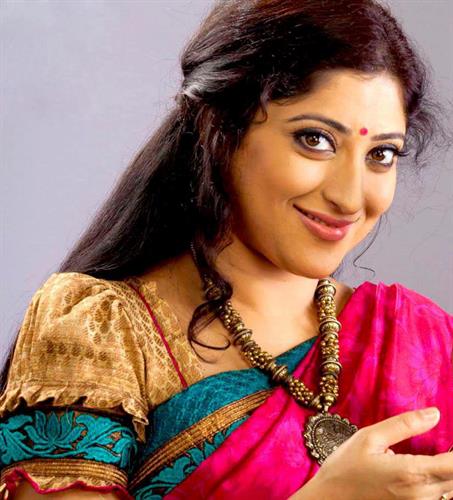 Career in Dancing

Lakshmi Gopalaswamy is a serious student of Bharathanatyam dance even today. She began performing the dance since the age of 12 years. Due to this vast experience, she has been able to successfully communicate with her audiences using the fascinating journey that the art form unfolds in her. Endowed with classical features, Lakshmi has a grace and naturality that complement well with her beauty, attractive personality and expressive eyes. When asked to prioritize her passions, she unequivocally told that dance was her bread and butter. She further added that this dance form has taught her to discipline herself in life. According to her, the dance and film are allied arts, they complement each other. Her proficiency in dance is vindicated by the fact that she is a recipient of the prestigious MGR award for the Best Young Dancer. By receiving this Madras Music Award for a dancer, she has become the first Kannadika to receive this coveted award. The melodious song that featured along with the dance performances of Lakshmi Gopalaswamy belongs to her mother. She strongly believes that the offers for acting in movies came to her due to her prowess in dance.


Acting Career in Mollywood

Lakshmi Gopalaswamy entered into the world of Malayalam cinema through her performance in the film Arayannangalude Veedu. In this movie, she got the role of a supporting character. For the performance in this movie, she got the Kerala State Award for the Best Supporting Actor. Her second film was Kochu Kochu Santhoshangal. In this movie, Lakshmi essayed a role that integrates semi-classical tracks. This film featured two classical dance numbers that attracted the figments of imagination of ordinary filmgoers. For essaying such an enviable role in the movie Thaniye, she bagged the state award for second best actress award and the Film Critics Award for the best woman actor. Other Malayalam films in which she acted include Oru Yathrayil, Christian Brothers, Sahasram, Shikar, Ividam Swargamanu, Alexander the Great, Symphony, Thoovalkattu, Bhrahmaram, Pakal Nakshatrangal, Veeraputhran, Paranju Theeratha Visheshangal, Paradeshi, Keerthi Chakra, Kanaka Simhasanam, Vamanapuram Bus Route, Mambazhakkaalam, etc.


Acting Career in Sandalwood

After her successful rendezvous with characters in Malayalam films, Lakshmi got the attention from her home turf as well. In fact, in response to her success in Malayalam movies, she was offered a dream role in Aptharakshaka by its director P. Vasu. In this film, she acted opposite to the Kannada film megastar Dr. Vishnuvardan. In this film, Lakshmi Gopalaswamy donned the role of a dancer who was possessed by an evil spirit. Her performance in the film was such that it got a spontaneous positive response from both film critics and ordinary moviegoers. Hence, the movie transformed itself into a mega hit with its screening getting past 35 continuous weeks in many theaters. Other Kannada films in which she acted with the late actor include Vishnu Sena and Namyajamanru.


Acting Career in Tollywood

Immediately after the success in the Malayalam movie industry, Lakshmi got roles in Tamil movies also. She began her foray into Tamil movie industry with the acting in the movie Kanavu Meippada Vendum. In this movie, Remya Krishnan was her co-star. She also acted in the film Bheema. In her second movie, she featured with Vikram, another successful actor in Kollywood. She has also acted in a Tamil serial tilted Lakshmi, which was a huge hit with local audience.


Outlook on Acting and Success

In the beginning, the acting was a bit demanding for her. Hence, Lakshmi Gopalaswamy was intimidated with the profession. Initially, she was also too shy to be famous, but she caught up with fame and stardom well. Hence, she got adjusted to it. Talking to the television reports on the eve of the successful screening of movies, she once said that she was satisfied with the kind of response that she was getting from the audience for her performance in movies. She further told the reporters that she was aware of the message she was conveying through her roles in the films. Hence, she chose only socially responsible roles in the movies she was committing. By casting opposite to different actors in Malayalam films, she has risen to fame and stardom in Kerala state. Yet she never deviated from her path of research in both dance and acting. She always chose to remain humble, pleasant, peaceful and diplomatic in her dealing with the general public.


Conclusion

Lakshmi Gopalaswamy is a noted Bharathanatyam exponent and an accomplished actor in South India. She got the chances to act in films due to her colorful dance performances in various venues across the country. Hence, she regarded the profession of dancing in high esteem. Being a Bharathanatyam dancer, Lakshmi had expressive eyes, charming bodily movements, attractive face and impeccable personality. These attributes helped her get the girl-next-door image amongst the watchers of Malayalam cinema. Since she had started the Bharathanatyam performance at the age of 12 years, she was able to communicate with the audience effectively in her dance discourse. In her dancing career, she has acted in almost all South Indian languages. However, she acted most in Malayalam film industry.