Aparna Gopinath Malayalam Actress – Profile and Biography

Aparna Gopinath malayalam actress profile and biography is given here. Aparna Gopinath is a theatre artist who has forayed into the world of Malayalam cinema. Her first film was ABCD. In this film, she acted opposite to Dulquer Salmaan who is the actor son of the megastar Mammootty. Before coming into the movie world, she was busy with theater and dance school. When associated with theater movement, she acted in a number of plays. She is also a trained dancer.


Introduction

Aparna Gopinath is a Malayalam film actress who has debuted in the industry with the Martin Prakatt-directed film ABCD. The full expansion of the movie title is American-Born Confused Desi. In this film, she shared the silver screen with Duquer Salmaan, the actor son of the megastar Mammootty. According to her, she is acting-addicted, and enthusiastic about the acting offers that come in her way. She also loves to dance, give her voice, and do everything to keep going. She also does the part-time job of an instructor at her husband's dance school. There she teaches Ballroom and Latin dance styles to aspiring dancers who want to learn these dance forms.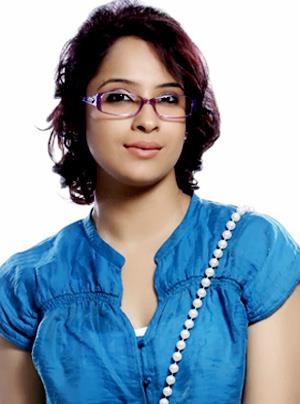 Early Life and Theatrical works

Aparna Gopinath was born into a Chennai-settled Malayali family. Before coming to the movie world, she was a theater artist and a modern dancer. When she was a young child, her talent in acting was noticed by a drama director. He chose to give her a role in his play. This event was the turning point in the life of Aparna. Since then she never looked back and was getting continuous offers from various theatre groups in around Chennai, her home turf. Moreover, there was an interest in the movie and acting in her family. In fact, her parents were ardent fans of the megastars Mammootty and Mohanlal.

During the pre-cinema years, Aparna was associated with an avant-garde theatre movement in Chennai titled Koothu-P-Pattarai. When she was busy with the theater, she had acted in different plays like the Six Characters in Search of an Author, Woyzek, Sky Toffee, Moonshine, etc. While associating with Malayalam theatrical movement, she had acted in a play titled Sangadi Arinjo, which was the theatrical version of the seven stories of Vaikom Muhammed Bashir. Being a theater artist, she even proudly acted in famous Shakespearean plays as well.


Contributions as a Dancer

Aparna found time for furthering her interest in dance when she was acting. She scheduled her activities in such a way that she could get enough time to practice dance steps. To further her interest, she attended dance workshops in Chennai and Kochi. In these workshops, she even took classes for the aspiring actors in the Western style of dancing, especially the Ballroom and the Latin styles. Besides these activities, she was in the forefront of propagating the social dancing, which is a unique dance variety. In social dancing, one can have a variety of dance forms. They include hip-hop, disco, broadway, Jewish folk dance and Western contemporary dance.


Stint in Malayalam Movie Industry

Sporting a boring look and ordinary spectacles and cropped hair, Aparna never looked like a cinema material. However, she has immense acting talent, which can be gauged from her stint with various theater groups in Chennai and Kochi. She also has innate talent in dancing. Her body movement and the gait reveal the dancer in her. Since she is a trained salsa and western contemporary dancer, she teaches these dance forms in her husband's dance training institute. These attributes helped her to get a much needed entry in the Malayalam film industry. When she was busy with the acting in theater plays and teaching in dance classes, she never had dreamt of a career in the film world.

In her debutant film ABCD, Aparna acted opposite to Dulquar Salmaan, the actor son of the megastar Mammootty. In this movie, she played the role of a college student whose name was Madhumitha. The actress' love of interest in the film was Dulquar Salmaan. This film was a huge hit in the box office. On the eve of the felicitation for the successful running of the movie, she told the reporters that she did not want to get stereotyped in roles and would like to try new experiments in acting to prove her mark in the industry. The visibly amused Aparna further told the reporters that the industry was slowly coming out of time-tested formulae and trying out new experiments to entertain the audiences. Further elaborating on the topic, she said she was happy and proud to be part of the changing industry at this juncture. Exuding confidence in the level of the appreciation she got for her contribution to the movie, she aspired to do more challenging roles in movies to impress the directors and audiences. The other movie she got in her kitty was Bicycle Thieves. In this movie, she did the role of Meera.


Conclusion

Aparna Gopinath is a new entrant in the world of Malayalam cinema. By acting in the film ABCD, she marked her entry in the field of cinema. Though she had immense talent in acting, she never dreamt of acting in movies. She was content with her roles in theatre. She also had learned the basic principles of Western style of dancing. Despite her average looks, she could get an entry into the world of cinema due to her ability to act and dance. During the spare time, she attended the dance workshops and seminars to advance her skills in Western style of dancing. During her stint in theater, she had acted in a number of plays, including those based on the seven short stories of Vaikom Muhammed Bashir and the plays of Shakespeare. When she was in Chennai, she had associated with a famous theater group called Koothu-P-Pettarai. This group is an avant-garde theater movement in Chennai. When she was with this theater movement, she had acted in several plays that have been well appreciated.