Bhama Malayalam Actress – Profile and Biography

Bhama malayalam actress profile and biography is given here. Bhama is a talented Malayalam actor who got positive accolades and awards for her first film Nivedhyam. She did a variety of roles in different films that span across different languages in South India. However, her major works are in just two language films such as Malayalam and Kannada. This article just tries to shed some light into the life and works of this budding actress.


Introduction

Bhama is a young actor who has forayed into the Malayalam film industry in the year 2007. In that year, she made the debut by acting in a film titled Nivedyam. This film was directed by the noted movie director A.K. Lohithadas. Later, she has got offers from other South Indian film industries. Before her entry into the film world, Bhama was active in the entertainment industry. In fact, she was the host of a show titled Thaali in Kairali TV, a reputed television channel active in Kerala. She had tried to sing a few songs for movies and albums.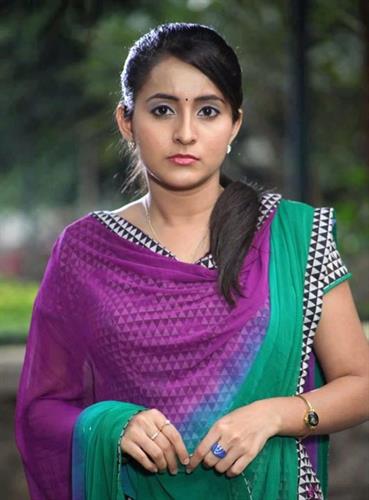 Early Life

Bhama was born on May 23, 1988 to a couple from Mannarcaudu, a village hamlet in the district of Kottayam in central Kerala. Her parents were late Rajendra Kurup and Shylaja. Her mother Shylaja is a housewife. Her original name is Rekitha. Bhama has two sibling sisters and they are elder to her. Hence, she had received tremendous support from her family in her endeavor. Bhama did her schooling at St. Mary's Higher Secondary School and Infant Jesus High School at Mannarcaudu. Currently she is staying in Cochin, the commercial capital of Kerala. When she got the first offer to act in a film, she was a school-going student.


Career in Television Industry

Before her career in acting, Bhama was an anchor in a matrimonial reality show titled Thaali. This show was made and broadcasted by a reputed Malayalam television channel Kairali. During that time, she also had acted in a Christian devotional album. When she was actively working in the television industry, she even tried her luck in the singing field. Looking at her talent in singing, Bhama was given a chance to sing a song for a movie titled Bike. The song sung by her was Kannil Kannil. This song was composed by famous music composer Rahulraj. However, the film was not released due to some technical problems. After that attempt, she got another chance to sing in a devotional album Maaya Madhavam. Luckily, this album hit the market and her voice was liked by the general public. She had also sung a title song for a children's film Meow Meow Karimpoocha.


Career in Malayalam Film Industry

Bhama's performance in the matrimonial reality show Thaali as an anchor was noticed by the ace film director A.K. Lohithadas. He liked her performance and decided to give her a chance in his next movie Nivedhyam. Since Lohithadas gave her the first break and trained her the on the basic tenets of acting, Bhama regarded him as her Mentor or Guru. Being a reputed director, A.K. Lohithadas could extract the full acting talent in her for this movie. This film was an instant hit with the people and many of its songs became household tunes in Kerala. For the performance in this movie, she got the Sathyan Memorial Award for the Best New Comer in the year 2007. In the same year, she shared with Vinu Mohan, her star opposite, the Best Star Pair Award. This award was given by Asianet, which is another popular television channel in Kerala.

After Bhama's stellar performance in Nivedhyam, her acting talent was noticed by other directors in the industry. So, she got another offer to cast a role in the movie Hareendran Oru Nishkalankan. This film was directed by the reputed director Vinayan. In this film, she acted opposite to an upcoming actor Manikkutan. Her third film was Cycle, which was directed by Johny Antony. Noted actor Vineeth Srinivasan was her star opposite in this film. Some of the other films in which Bhama had acted include College Days, Sakudumbam Shyamala, Colors, One Way Ticket, Neelambari, Khilafath, Janapriyan, Ivar Vivahitherayal, Oru Black and White Kudumbam, Kootukar and Swapnangallil Haizel Mary.


Scenario after 2011

Until 2011, Bhama was getting the same kind of roles in Malayalam movies. So, she decided to take a break in the Malayalam movie industry and forayed into other language films. After a break, she started to get fresh and interesting kinds of roles in films in the home state. A notable film in this context was Kadhaveedu, which was directed by Sohanlal. This movie was based on a famous work of noted scriptwriter M.T. Vasudevan Nair. In this movie, Bhama did the role of a modern, energetic and smart media girl. In another film 100 Degree Celsius, she did the role of a Christian housewife. In yet another movie D Company, Day of Judgment, she had acted along with Fahad Fazil. In this film, she essayed a small but significant role of a psycho. Her last released Malayalam movie is 101 Weddings.


Career in Other Language Films

After getting proper exposure in Malayalam films, Bhama got offers in other language films as well. Her first Tamil film was Ellam Avan Seyal. This film was released in the year 2008. The offer to act in the first Tamil movie was got after a Tamil film director happened to see her stellar performance in her debut film Nivedhyam. Bhama's performance in this film was liked by the people in Tamil Nadu. However, her real breakthrough in the Tamil movie industry came when she acted in the movie Ramanujam. In this film, she acted opposite to Abhinay Vaddi who is the grandson of the noted yesteryears actor Gemini Ganesan. According to her own words, the performance in this film will give her due place in Tamil film industry as an accomplished actress.

After successfully showcasing her acting talent in Malayalam film industry, Bhama forayed into the Kannada film industry as well. The films acted by her in Sandalwood are Modalasala, Barfi, Autoraja, Ambara, Barfi, etc. By doing many notable films in Kannada, she has created a place for herself in Kannada industry as an actress. Her upcoming movie in Kannada is Sevarkadi. In fact, she has also moved into the Telugu film world as well. Her notable film in Telugu language was Manchivadu, a film directed by Lekshmi Narayana.


Awards and Citations

As a young debutante, Bhama had bagged a number of awards for her performance in her first movie Nivedhyam. This was in the year 2007. The awards that she received for her performance in the film Nivedhyam include the Sathyan Memorial Award for the Best New Comer, Film Critics Award for the Best New Comer, Ala Award for the Best Actress, and the Vanitha Nippon Award for the Best New Comer. She had also shared the Best Screen Awards with notable actors like Vinu Mohan and Jayasurya.


Conclusion

Bhama is a notable actress in South Indian Cinema since the year 2007. However, she had casted more roles in Malayalam and Kannada language films. She gained her entry into the world of cinema through her first film Nivedhyam. For her performance in this film, she got the Sathyan Award for the Best New Comer in 2007. Since then, she never looked back and acted in a number of films. After a while, Bhama forayed into other language films as well to create a mark for herself in the film industry. Before her entry into the film world, she had a brief stint in the media industry, where she did the role of an anchor in a local television channel. Apart from this, she tried to establish herself as a playback singer. As a singer, she sang in small-time movies and albums.