Methil Devika Dancer – Profile and Biography

Methil Devika dancer profile and biography is given here. Methil Devika is a well-known dancer who hails from Palakkad district of Kerala. She has proven her prowess in Bharathanatyam, Kuchipudi, and Mohiniyattam. She has taught in Kerala Kalamandalam and has a huge student following. As a SPIC-MACAY empanelled member, she has traveled to various places in the country and abroad to showcase the culture of India. For her efforts, she has won many awards.


Introduction

Methil Devika is a well-known Mohiniyattam dancer from South India. She also has learned other dancing styles as well, including Kuchidpudi and Bharathanatyam. In order to bring productive reforms in the creative space of the country, she has conceived an organization by the name Sripada Natya Kalari. This organization aspires to improve the quality and popularity of different dancing styles in the country. The organization was inaugurated in the year 2011 and the inaugural function was graced by some of the literary and artistic greats of the state. She has submitted her PhD thesis to Bharathidasan University in the 2013. Recently, she got married to a famous actor of Malayalam cinema Mukesh in Tripunithura, Kerala. She believed in giving back to the society from which she learned her art. So, she had become a member of Arts-in-Education and Arts-for-Specifics groups that provide music therapy to people who are afflicted with mental illnesses.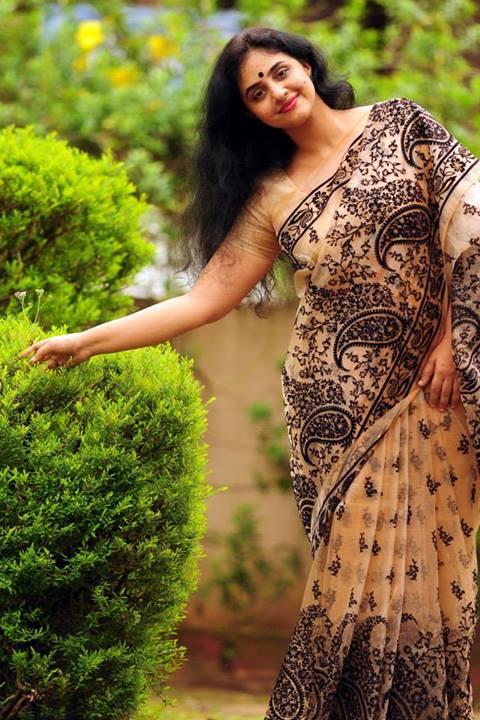 Personal Life and Education

Methil Devika was born in the Palakkad district of Kerala. She had her formal education in her hometown. After that, she did her graduation from a reputed University in the country. She was a divorcee before her marriage to noted Malayalam film actor Mukesh. In her earlier marriage, she has a seven-year-old son. Her marriage with actor Mukesh got solemnized at the Registrar office in Tripunithura in Ernakulam district of Kerala. In her own words, "it will not take a lifetime to learn an art, but it takes a lot of time to give back to it". These words of wisdom point to the outlook of a visionary who wanted to contribute to the world of art and culture. In accordance with this thought, she has established an organization by the name Sripada Natya Kalari in her hometown. This organization was formed with the mission of bringing welcome reforms in the field of dance and music to enable the future artists to learn and perform at the highest level of professional competence.

Since Methil Devika was interested in dance, she did her specialization in dance for her postgraduate course. When Methil Devika completed the MA course in dance, she stood first in the course at the University level. For this feat, she was given a gold medal by the Rabindra Bharathi University in Kolkata, West Bengal. Her specialization at the post graduate level was Kuchipudi. After the completion of the post graduation, she decided to pursue a course in business administration. As a result, she joined for an MBA course at Madras University and successfully completed it. At the same time, she prepared for UGC-CSIR National Eligibility Test for Lectureship in Performing Arts (Mohiniyattam). Since her preparation was good, she could pass the exam in the year 2000 with high rank and gained eligibility for the lectureship at the national level. In 2013, she completed her PhD thesis and submitted the same to the Bharathidasan University for getting her doctoral degree in Performing Arts.


Professional Training in Dance

While pursuing her formal education, Methil Devika showed interest in dance. Hence, she was given training in different dance forms under the able mentorship of reputed teachers of her time. For getting hold of the Bharathanatyam style of dancing, she underwent the training under Kalaimamani S. Natarajan. He belonged to an illustrious Tanjavur family of artists who upheld the annual Melattur Bhagavatha Mela Nadakam in the region. Later she had received the basic training in Kuchipudi dance form from highly accomplished gurus such as Dr. Vempati Chinna Sathyam and Vempati Ravi at the Kuchipudi Academy. Methil Devika furthered her knowledge in Kuchipudi dance under Sathyapriya Ramana at her Narthanasaala School of Kuchipudi. Returning to the dance forms of Kerala, she had studied the basic principles of dancing in Mohiniyattam from illustrious gurus at the Regatta Cultural Society in the capital city of Kerala.


Professional Life in Academic Circle

After getting National Eligibility Test for Lectureship, Methil Devika joined the Department of Postgraduate Studies as a lecturer for Mohiniyattam, Kathakali and Koodiyattam. After her unblemished and stupendous service for the welfare of the student fraternity in the campus, she was appointed as the senior lecturer at the Research Center of Kerala Kalamandalam, a deemed University, in Kerala. After taking note of her students following and ability to interact with a wide spectrum of students, she was appointed as the Course Counselor at the Department of International Students at the Kerala Kalamandalam. While she was connected with the students' life as a Counselor, she started actively participating in SPIC-MACAY programs at the national level. By involving in SPIC-MACAY, she has become the youngest performing artist to be empanelled in it. As an empanelled artist, she has given over 25 lecture-demonstrations in different venues over the past two years.


Professional Life as a Danseuse

Methil Devika has a solid background in Bharathanatyam and Kuchipudi, and excellent grip on Mohiniyattom. As a dancer, her dances are well choreographed and well researched on the topics handled. Hence, her performances stand out from other lame duck performances for their freshness and thought-inducing themes. For her performances, she always had chosen mythological stories and other narrations based on Indian culture and Philosophy. Because of these attributes, the organizers of various events always go after her to book her date for demonstrations at different venues.

Methil Devika is a busy professional dancer. To date, she has performed in various nations including Baden and Switzerland. As an active member, she has performed in SPIC-MACAY stages in the states such as Kerala, Karnataka, Odisha and West Bengal. As a native of the Kerala state, she took pride in participating in Mural Festival in 2010. This festival is conducted every year in Thiruvananthapuram, Kerala. Other performances of her in the country include Swarna Nritha Prathibha Maholsav and Indian Habitat Center festival in Delhi, Swathi Thirunal Dance Festival in Chennai, Viswa Bango Dance Festival in Kolkata, ICCR festival in Bangalore, Swaralaya Dance Festival in Palakkad and Soorya Dance Festival in Thiruvananthapuram.


Danseuse's International Performances

While talking about International festival, it is worthwhile to mention about the Soorya India Festival in which she participated. In Soorya India Festivals that took place in countries such as Switzerland and Singapore, she portrayed the rich culture of the country to the foreign audience. Apart from these, she Methil Devika has participated in festivals of Phoenix, Dallas, Houston, New York, Philadelphia, and Minnesota during her visit in the United States of America in the year 2008. She has also participated in dance programs conducted by Indian Consulate in UAE and Fine Arts Society in Dubai. In Dubai and UAE programs, she performed before the Indian Diasporas settled in these countries.


Awards and Citations

During her professional journey as a dancer, she has won accolades, awards and citations. They are as follows.


Kerala state has awarded Kerala Sangeetha Nataka Academy Award for her contribution to Mohiniyattam in 2011.


Odisha's Devadasi National Dance Festival Committee has awarded her with Devadasi National Award in the year 2010.


Ustad Bismillah Khan Yuva Puraskar in 2008.


Kendra Sangeetha Nataka Academy has conferred on her National Award for Mohiniyattam.


Other scores of awards have also come in her way in recognition to her contribution to the world of dance.
Conclusion

Methil Devika is an accomplished dancer from South India. She is a native of Palakkad district of Kerala. She is an accomplished dancer in Bharathanatyam, Mohiniyattam, and Kuchipudi dance forms. Being a student of dance, she still tries to learn by experimenting new techniques in different dance styles. Recently, she has submitted her PhD thesis for a doctoral degree to Bharathidasan University. She has traveled extensively to different regions both within and outside the country to do performance-demonstrations to showcase her talents. Her dance performances are nicely choreographed and nicely themed to attract the attention of the audiences. The themes are usually drawn from cultural, philosophical and mythological stories to carry some message to the audience. For her contributions to the world of dance, she has received many accolades and awards, including state awards and national awards.