Anjali Aneesh Upasana Malayalam Actress – Profile and Biography

Anjali Aneesh Upasana malayalam actress profile and biography is given here. Anjali Aneesh Upasana is a new face in the Malayalam film industry. She is active in Tamil language films as well. Before her entry into the film world, she had a brief stint in the world of fashion, and the media and advertisement industries. In the media industry, she did the role of an anchor in various TV shows. In the advertising industry, she has acted in about 75 advertisements.


Introduction

Anjali Aneesh Upasana is an upcoming actress in the South Indian film industry. She has marked her presence in Malayalam, Tamil and Telugu film industries. Before coming into the movie industry, she had shown her presence in the media and television industry as an anchor and actor. Recently, she got married to Aneesh Upasana who is a reputed photographer in the Malayalam movie industry. He has shown his skills in the art of directing films as well. Currently, she is focusing on her acting only in Malayalam films.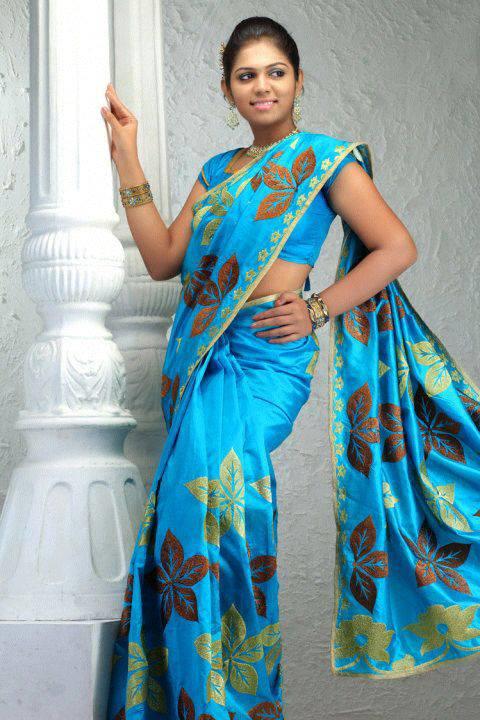 Biography

Anjali was born in the year 1984 to a couple from Ernakulam district of central Kerala. She had her formal and high school education from a reputed school in Tripunithura. Later, she had her graduation from N.S.S. College in Tripunithura. While she was studying, she did the job of a freelance model to earn pocket money for herself. Following the industry trend of believing in numerology to attract the Luck Goddess, she changed her screen name to Bhagyanjali.


Stint in Television Industry

While Anjali Aneesh Upasana was studying for degree, she worked as a freelance model and took part in various advertisement campaigns. While she was doing her modeling job, her performance was noticed by the people in the entertainment industry. As a result, she started getting offers to participate in various programs made by reputed TV channels in the state. Initially, she started anchoring various programs in Asianet. Her capacity to compere the events was noticed. Hence, she started getting the anchoring job in other television channels of the state such as Kairali and Jeevan TV. Simultaneously, Anjali started appearing in the stage shows as she became a famous television figure in the region. Slowly, the news of her stage shows and performances in various TV shows started attracting the eyes of the important people in the Malayalam movie industry. Before getting offers in the movie industry, she had acted in albums such as La Cochin. Anjali Aneesh Upasana had also acted in five other albums also.


Stint in Advertisement Industry

Slowly, her popularity increased as a television artist. So, Anjali started getting advertisement offers in the media of television. In her early acting career, she had acted in advertisements of prominent business groups in the state and the country. The advertisement featuring her clicked in the market and she got more offers from various advertisement makers of the region. To date, she has acted in more than 75 TV advertisements. When she had acted in popular advertisements and albums, she got a figure that could be easily identified with the youths of the region. Hence, she became an eligible artist to gain entry into the world of cinema.


Career in Movie Industry

Since the work of Anjali was noticed by the Malayalam film makers, she started getting offers from the industry. She made her debut in the Malayalam film industry by enacting a minor character in the movie Seniors. In this film, she acted with the leading actors like Biju Menon, Kunchacko Boban, Jayaram, Ananya, Manoj K. Jayan. The other Malayalam films acted by her include Venicile Vyaapaari, Scene 1 Nammude veedu, ABCD, and 5 Sundarikal. In the earlier films, her acting in movie ABCD and Scene 1 Nammude Veedu were appreciated. In the film ABCD, she acted alongside Dulquer Salmaan and Aparna Gopinath, the leading protagonists of the movie. The recent movies in which she acted in the industry include Bad Boys, Holy Shit, 100 Degree Celcius, Pattam Pole, etc. All these movies were released in the year 2013. Of these, Pattom Pole and 100 Degree Celsius were appreciated for the creative and thought-provoking new themes. Because of this reason, her works in those films were also appreciated.

In the mean time, Anjali Aneesh Upasana got offers in Tamil movie industry. Of these, Nellu was her maiden movie in Tamil film industry. With that movie, she could get some foothold in the Tamil language film industry. Thus, she began to be noted as an actor in Tamil Nadu state. As a result of this, she started getting offers from established movie directors in the industry. Thus, she acted in the movie such as Unnai Kaathalippen and Kotti. Both the films drew a mixed response from the audience. She is yet to act with the big names in the Tamil film industry.


Conclusion

Anjali Aneesh Upasana is an upcoming actress in South Indian Cinema. She is especially active in Tamil and Malayalam film industries. To improve her chances to become the leading actress in the industry, she even changed her screen name to Bhagyanjali. Before entering into the world of cinema, she was a freelance model who did some work in advertisements. She started her freelancing job when she was studying for her degree in her hometown. Due to her grooming to become a model, she had acquired skills in public talking. This skill fetched her job in the advertisement industry. After making a successful bid in this industry, she started getting more offers. Till date, she has acted in about 75 advertisements. Due to this, she was recognized as a girl next door. Slowly, she started getting offers in television channels as an anchor. At the same time, she started compeering different programs as well. Due to her all-round performance in media, entertainment and advertising industries, she started getting offers in the film industry to do character roles in movies. The movies acted by her include Seniors, Venicile Vyapaari, Scene 1 Nammude Veedu, ABCD, 5 Sundarikal, 100 Degree Celsius, Pattom Pole, etc. Recently, she got married to a photographer by the name Aneesh Upasana. The marriage was solemnized in her hometown.