Janani Iyer Malayalam Actress – Profile, Biography and Upcoming Movies

Janani Iyer malayalam actress profile, biography and upcoming movies details are given here. Janani Iyer is a young actress who has marked her presence in the South Indian film industry. She is currently concentrating only in Tamil and Malayalam language films. Within the short span of time, she has acted in 2-3 movies that are considered as commercial hits. Because of her performance in these movies, she has received positive responses and accolades from both the critics and the general public.


Introduction

Janani Iyer is an upcoming actress in the South Indian film industry. Before her entry into the world of cinema, she was a professional model. She took up modeling as a freelancing job to find the money for partially financing her studies. From modeling industry, she forayed into the field of advertisement. Till date, she has appeared in over 150 television advertisements in the whole of South India. Her performances in the advertisement and modeling industries were noticed by the noted film makers in the Tamil movie industry. Of a number of filmmakers who had shown interest in her works, a director by the name Bala gave her a chance to act in his upcoming movie.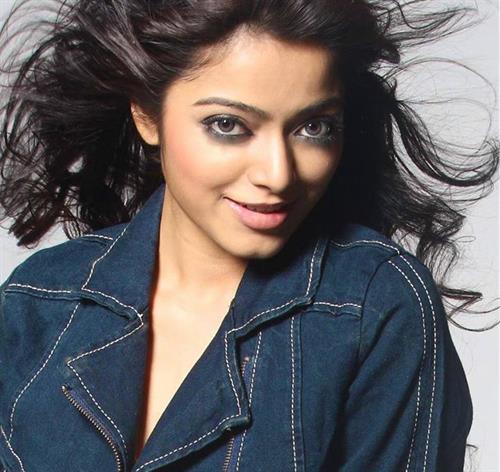 Early Life and Education

Janani Iyer was born on March 31, 1989 into a Tamil Iyer family settled in the capital city of Tamil Nadu. She had her schooling and formal education in Chennai city itself. The school she attended for completing her formal education was D.A.V. School at a place called Gopalapuram in the Chennai city. After successfully completing her formal education and higher secondary education, she joined an engineering college to study a professional course in Computer Science. The college from where she obtained her professional degree was Chennai-based Saveetha Engineering College. When she was doing her professional degree course, she ventured into the modeling field to partially finance her studies. Thus, she became a freelancing model.


Career as a Freelancing Model

As part of the modeling job, Janani Iyer took up other assignments as well to increase the earning scope. Because of this, she started to act in various advertisements in both Kerala and Tamil Nadu states. She had acted in advertisements for various business groups of the region. Till date, she had acted in about 150 television advertisements. Though she ventured into the advertisement out of necessity, her heart was for acting. According to her own words, the acting was her passion in life. Hence, she wanted to become an actress. When she was busy with her modeling career, she took up acting jobs in two films Thiru Thiru Thiru Thiru and Vinnaithandi Varuvaya. In these movies, she had appeared in insignificant cameo roles. Yet, she could capture the imagination of the people in the industry with her inimitable performances in these movies.


Career as an Actress in Tamil Movie Industry

Despite of the fact that she appeared in cameo roles in two Tamil movies, Janani Iyer was able to present a village girl picture in these movies. In early year of 2010, she happened to visit the ace filmmaker Bala during her audition rounds. She met the director Bala on the recommendations of another Tamil movie director A. L. Vijay. At that point in time, the director Bala was looking out for a Tamil-speaking face for the lead character in his next movie. On seeing her, he requested her to come for an audition. Analyzing the results of her audition, he readily agreed to give her a chance in his project and signed an agreement with her consent. According to the director, Janani's look and feel fitted those of the character most. The film was christened as Avan Ivan.

In this comedy-drama movie, she acted alongside Arya, Vishal Krishna and Madhu Shalini. In this movie, Janani donned the role of an innocent police constable. This film evoked mixed response from the people in the state. However, her performance in the movie was stupendous. Due to this, she was chosen for Filmfare Award for Sensational Debut Heroine in the year 2011. Her next movie was Paagan in Tamil movie industry. In this movie, she paired opposite to Srikanth. In this movie, she enacted the role of a character whose name was Mahalakshmi. This movie also bagged the mixed response from the box office of the state. A critic of a reputed film-based media wrote that Janani looked beautiful, and it was good to see her lending her own voice in the movie. In the next Tamil movie Thegadi, she had acted beautifully to bolster her presence as an accomplished actress in the Tamil movie industry.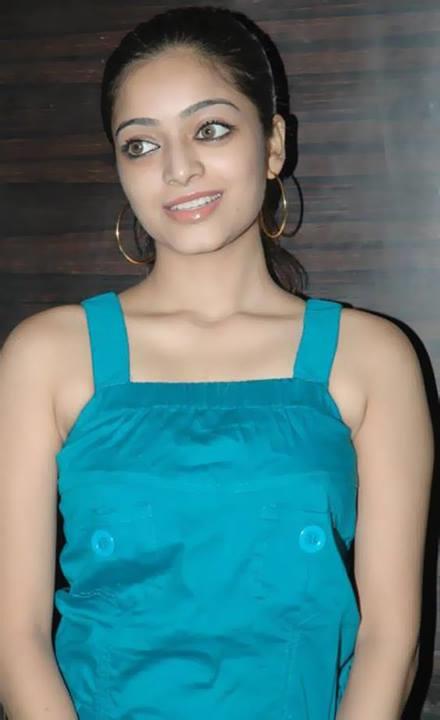 Career as an Actress in Malayalam Movie Industry

Janani Iyer slowly forayed into the Mollywood after her success in the Tamil movie industry. She was able to bag a number of acting offers in the year 2013. Coincidentally, she was able to make her debut as an actress in the Malayalam movie industry in the last year (2013). The movie through which she marked per presence in the Malayalam film world was 3 Dots. This movie was a musical drama directed by new director Sugeeth. In this movie, she co-starred with Kunchacko Boban, Prathap K. Pothan, Biju Menon, and Narain. The film was produced by B. Satish for Ordinary Films. The music of the film was by Vidyasagar. The movie was a big commercial hit and the theatres ran a full house for more than 75 days. Because of this, the movie collected about Rs. 9.5 crores in that many days all over the state.


Upcoming Movies

Because of her success in her maiden movie in Malayalam, Janani Iyer got four more offers from various directors in the field to act in their upcoming projects. They were Koothara, Edison Photos, Seventh Day, and Mosayile Kuthira Meenukal. In the movie Edison Photos, she played a role of a Tulu Brahmin girl who was trying to come up to reach her career goal. Of these films, Koothara is a campus thriller film directed by Srinath Rajendran. Its script is written by Vini Vishwa Lal. The film is produced by Shahul Hameed Marikar under the banner of Marikar films. In this movie, she is acting opposite to Bharath. Other actors who shared the silver screen with her include Sunny Wayne, Raneesh Changarath, P. Prajeesh, and Vishnu Satheeshan. The mega star Mohanlal has made a guest appearance in this movie. The soundtrack and music of the film are given by the noted music director Gopi Sundar. The film is slated to hit the screen in the month of February in the year 2014. The film revolves around the lives of three friends in an engineering college campus.


Conclusion

Janani Iyer is an upcoming actress in the South Indian film industry. She has primarily concentrated upon both Tamil and Malayalam language films at present. She had forayed into the field of acting from the modeling industry. Initially, she acted in advertisements to maximize revenues for funding her studies. Yet, she had her goals set high to enter into the glamorous world of cinema. Before her entry into the film world, she had acted in over 150 advertisements in the region. During this period of time, she had acted in the advertisements of major business groups in South India. Looking at her performance in some of these advertisements, she was referred to a noted film director Bala. That point in time, the film director was looking for a Tamil-speaking girl for his upcoming movie. On meeting Janani, the director requested her to undergo the audition test to test her suitability for the profession. She completed the audition test successfully. On successful completion of the test, the director offered her a role in his upcoming movie. The movie's name was Avan Ivan. The film was a huge hit in the box office. She later acted in one more Tamil movie. After that, she tested the waters in Kerala film industry with her maiden film 3 Dots. This film was also a huge success in the box office of the state. Following the success of her first Malayalam movie, she got offer for acting in four more Malayalam movies.