Ranjini Haridas Malayalam Actress – Profile, Biography and Upcoming Movies

Ranjini Haridas malayalam actress profile and biography and upcoming movies are given here. Ranjini Haridas is an upcoming actress in the Malayalam movie industry. She is also a successful model and tactful television anchor. She shot to the fame with her anchoring job in a musical reality show Idea Star Singer. When she was in the modeling field, she became Miss Kerala in the year 2000.


Introduction

Ranjini Haridas is a television anchor, a model and an actor from Kerala. Before her entry into the world of cinema, she was active in modeling and entertainment industries. She was awarded with the Miss Kerala title in the year 2000. This was her high point in her modeling career. This marked the beginning of her career in the entertainment industry. ¬¬¬¬¬Her popularity in the state increased when she became an anchor in the famous musical reality show Idea Star Singer. While working with this reality show, she even went abroad to popularize it and drew appreciation for her job. On another occasion, she visited Switzerland to participate in the closing ceremony of Keli International Kalamela. She had received a salary in lakhs per month for her anchor role in the famous reality show Idea Star Singer.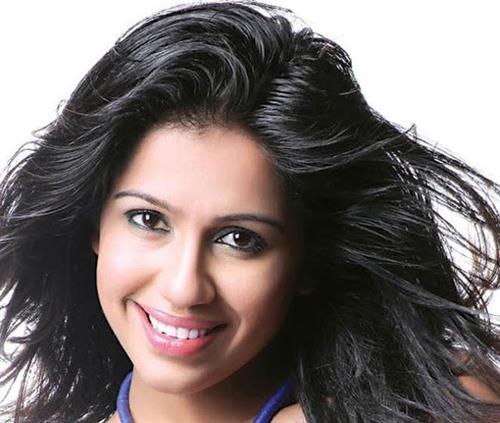 Early Life and Education

Ranjini Haridas was born into a Hindu family settled in Cochin on April 23, 1983. Her father's name is Haridasan and mother's name is Sujatha. Her father was an airman in Indian Air Force. He died when she was just eight years old. Hence, her career was shaped up by her mother. She had formal education and schooling from Choice School in the financial capital of Kerala. After completing her secondary school studies, she continued in the same school for doing her +2 course. Then, she joined St. Therasa's College in Cochin City to do her graduation course in Literature. After successfully completing her graduation, she went to Bangalore to do a job in IT field. She was on the job for a while. Later, she took a break from her job and moved abroad to do her Master's degree in Business Administration.


Stint in Modeling Industry

Right from the childhood, Ranjini Haridas was interested in the glamorous worlds of models and actors. Hence, she tried to groom herself to become a professional model to find her way to the world of celluloid. She used to regularly attend various pageants and took tips from the senior models in the industry. As a result of self-training, she slowly learned the tricks of the business and started to take this field seriously. After taking the career in modeling industry seriously, she began attending various modeling events with rigor and passion. By 2000, she became very confident about her attitude and outlook towards life. These traits made her stand in good stead when she became a participant in an event that was to choose the Miss Kerala in that year. Because of her positive attitude, she could win the title in that year. After winning the Miss Kerala title, she became the cynosure of everybody's eyes in the state.


Stint in Television Industry

With the winning of the Miss Kerala title, Ranjini Haridas began to be noticed by people in the media and entertainment industry. So, she started getting a steady stream of offers for various roles in the media industry. After screening the offers, she finally chose the role of an anchor, as she was good at presenting things from her childhood. Thus, she became a television anchor in different entertainment channels in the state. As the days passed, she became a regular feature in various programs in the television channels like Asianet, Kairali TV, Kairali We channel, etc. In these channels, she appeared to compere various events that include Filmfare awards, Mollywood Awards Night, etc. However, she got the breakthrough she wanted when she began anchoring the most popular reality show Idea Star Singer in 2007. This reality show was broadcast by the popular TV channel Asianet. This reality show ran for almost 6 years, and she became a household name in the state for her role as an anchor and a human being. This helped her getting an image of a successful woman. By the end of the reality show Idea Star Singer, many other anchoring and compering jobs started coming in her way. As a result, she became a regular feature in all the Kerala-related events that happened in the country and abroad. In this connection, it is worthwhile to recollect an event by the name Keli International Kalamela. This event took place in Switzerland in the year 2010. She not only participated in that event but also compered its closing ceremony successfully.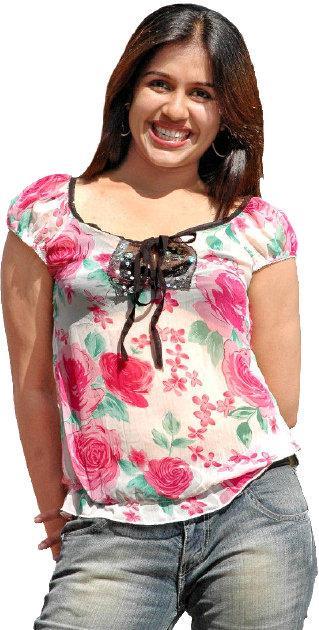 Early Career in Movie Industry

In many ways, Renjini Haridas' destiny changed when she decided to anchor the popular TV reality show Idea Star Singer. When she was successfully anchoring this reality show, she got a minor offer to act in a movie titled China Town. In this movie, she appeared alongside the megastar Mohanlal, versatile actor Dileep and veteran actor Jayaram. This movie featured her in cameo roles, wherein she appeared as herself, the anchor of Idea Star Singer reality show. This role was regarded as the appreciation and reward by her for her role as a successful anchor. This movie was directed by Rafi Macartin who was a regular viewer of this reality show. After making her acting debut, she continued in the media and entertainment industry for some more time until she got another offer to act in a film by the name Thalsamanyam Oru Penkutty. Ranjini Haridas appeared in a cameo role in this film too. In this film, she co-starred with Nithya Menon and Unni Mukundan. This film was directed by T.K. Rajeev Kumar. She took up the role of a television presenter in this movie. Since she was doing the same job in real life, she could do justice to the character and put up a nice show in that movie.


Later Career in Movie Industry

In the year 2013, Ranjini Haridas got a real break in her acting career. In this year, she got a number of offers from different movie makers in the industry. In these offers, she was selected as the heroine. The first film in which she played the role of a heroine was Entry. In this movie, she appeared as ACP Shreya and acted opposite to Baburaj. This film was directed by Rajesh Amanakara. Before the release of this film, there was much hype surrounding it. This was primarily due to the debut of Ranjini Haridas of Idea Star Singer fame in this movie. When the movie was subsequently released on January 4, 2013, it drew negative responses from the movie viewers, with many film critics giving it very low grades. The main reason attributed for the failure of the movie at the box office was the poor dialogue delivery and acting of Ranjini Haridas.

The next film in which Ranjini Haridas acted in the lead role was What the F (WTF). In this movie, she shared the silver screen with Manoj K. Jayan, Tini Tom, Kalabhavan Mani, Nandu R. Parthiban, Aashish Vidhyarthi, etc. This curiously titled movie was directed by Rupesh Paul. The other movie in which she acted in the lead role was Otta Oruthiyum Shariyalla. This film featured her acting opposite to Praveen Anidil. The director of this film was Shyam and Praveen. This film was produced by Vishnu Vijayan under the banner of Abitha Motion Pictures. This film was released on October 30, 2013. The film generated mixed response at the box office of the state.


Conclusion

Ranjini Haridas is an upcoming actress in the Malayalam movie industry. Before her entry into the film world, she was busy in Modeling, and Media and Entertainment industries. She was Miss Kerala in the year 2000. When she became famous after getting the title Miss Kerala, she was noticed for her talent in presentation and organizational ability. As a result of this, she became an anchor in the television industry. With her ability in anchoring and compering, she soon became a regular feature in different programs in popular television channels and events organized by them. She even hosted events pertaining to Kerala in foreign lands. However, she rose to the fame and stardom after she successfully anchored the popular musical reality show by the name Idea Star Singer. Through this reality show, she made her debut in the Malayalam movie industry by taking up a minor cameo role in the film China Town. In this film, she enacted the role she played in the musical reality show. After that, she acted in more movies. However, she could not make much inroads into the mind of movie viewers as an actor due to her inability to deliver dialogues with expressions in her face. She is slowly learning the art of acting to become a successful actor in the movie industry.