Thinkal Bhal Malayalam Actress – Profile and Biography

Thinkal Bhal malayalam actress profile and biography is given here. Thinkal Bhal is an upcoming actress in the Malayalam movie industry. Before her entry into the world of cinema, she was a full-time model. She had participated in various advertisement campaigns to showcase various products. Her maiden film in the Malayalam movie industry was Chewing Gum. Her acting talent in the movie was noticed by the people of the state. This article throws some light on her works and life.


Introduction

Thinkal Bhal is an upcoming actress in the South Indian movie industry. She is primarily active in the Malayalam movie industry. She made her debut in Mollywood as an actress by taking up a leading role in the film titled Chewing Gum. Before her entry into the field of acting, she was actively pursuing her career in modeling. She is fluent in Malayalam, Hindi and English languages. She likes dancing, reading and thinking. She had her high point in her modeling career when she was one amongst the six finalists in Hairomax Miss South India pageant competition in the year 2011. She had participated in a reality show by the name Malayalee House alongside actress Rosin Jolly and television anchor Rahul Eswar.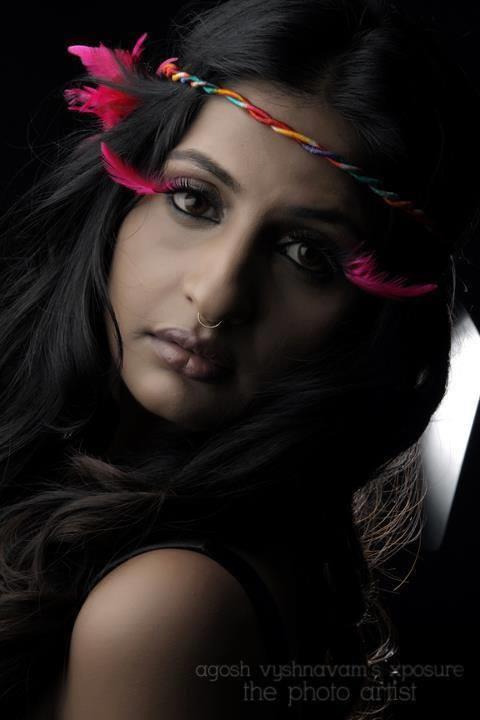 Early Life and Education

Thinkal Bhal was born in the year 1989 to a Hindu family settled in Cochin, Kerala. She had her formal education and schooling in the city of Cochin. After passing out from secondary school, she joined plus 2 to complete the senior secondary level education. Later, she joined a reputed college in the city to do her graduation. During her graduation days, she began to look for career options in modeling industry. The reason for this being her interest in glamour and stardom. Moreover, she had set her eyes on the opportunities that are there in the movie industry. She also saw modeling as a part-time option to supplement her financial requirements during her student days. After her graduation, she took the profession of a model seriously and started to groom herself to become an accomplished model.


Career in Modeling Industry

Thinkal Bhal had taken up the modeling job since her college days. She used to go to various modeling events to gain the knowledge of business. She also wanted to learn what was happening in such events. That was the reason why she participated in these events early in her life as an amateur model. During such events, she interacted with other senior models to learn the modeling business. Later, she became more professional in her approach to these events and took part in them with dedication and concentration. As a result of dedication and hard work, she could reach the final of Hairomax Miss South India selection event in the year 2011. As a result of this development, she became the cynosure of the people's eye in the industry. She started getting more modeling offers in the advertisement industry. Slowly, she started featuring in different advertisement as models. So far, she has appeared in a number of advertisements in the industry.


Career in Film Industry

Because of much better offers in advertisement and modeling fields, Thinkal Bhal became known to the people of the industry. Through the contacts, the people from the other industry also came to know about her. As a result, she was getting more opportunities in modeling and advertisements. This made filmmaker Praveen M. Sukumaran think of giving her an opportunity to act in his upcoming movie Chewing Gum. After learning about the script, she readily agreed to act in the movie in the lead role. In this movie, she acted opposite to Sunny Wayne. The other artists who shared the silver screen with her include M. R. Gopakumar, Biju Ezhupunna, Gopal, etc. This film was produced by Sudheer M. Sukumaran for the distribution company Think Cinema. The music of the film was scored by Jonathan Bruce. The film was released in the last year for its exhibition in theaters of the state. She also has got offers from other filmmakers in the industry.


Controversy

Recently, Kochi-based model Thinkal Bhal of Malayalee House fame was at the center of a controversy for posting anti-Sachin comments in her Facebook account. Due to this, the public started attacking her Facebook account mercilessly. Though the model did not post any comment on Sachin, some other person created a fake account in her name and posted such a comment there. According to that comment, the decision by the central government to honor Sachin Tendulkar with a Bharat Ratna Award was part of the vote bank politics.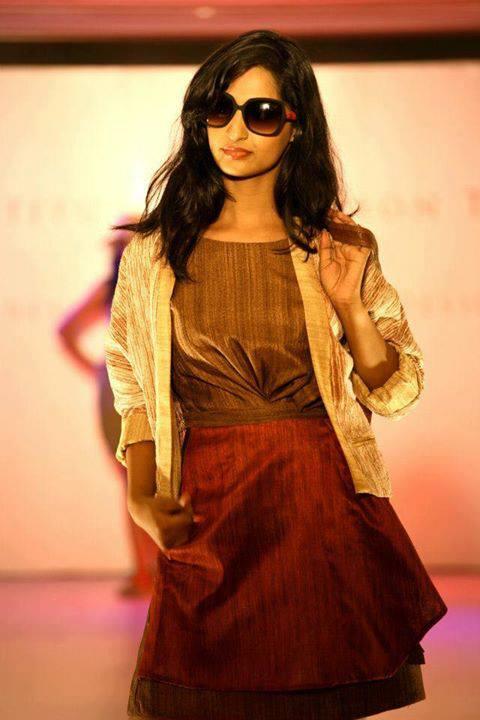 The impersonator further added that he was not against the decision of giving the award to Sachin Tendulkar. He further elaborated his view by saying that the deserving sports personalities like Dhyan Chand, Milkha Singh should be given first. The post further added that Sachin was considered for this coveted award for his wide fan base. The post further claimed that Sachin was not playing for the country, but for a private body BCCI. These comments were enough to create the storm in the social media network.

In response to this controversy, the upcoming actor and an accomplished model stated that the status was posted by an impersonator. She further added that the account in which the post was seen did not belong to her. She claimed that she could not put her comment in the purported account as it was blocked for her. According to her version, she was not sure about what was going on with Sachin Tendulkar. Hence, she told that she was not in a position to pass a comment on him. Later, it was found that one of the model's friends played mischief with her by creating a false account in her name to post this comment. On coming to know this, Thinkal Bhal contacted her friend and asked him to delete the account. Following her advice, her friend first updated the account stating that it was a mistake. Later, her friend deleted that page too.


Interests and Passions

Thinkal Bhal is an avid watcher of latest Hindi movies. Her favorite actor from the Bollywood is Amir Khan. She loves to wear a traditional sari and current trending pants. In the sports arena, her favorite player is Sania Mirza. She loves many Bollywood actresses. They include Madhuri Dixit, Madhubala, Chitrangatha Das Gupta, etc. She also has a long list of movies that are close to her heart. They are The Orphan, 3 Idiots, DDLJ, etc. She is a prolific reader and has read many classic books. Some of the books liked by her include Thousand Splendid Sons and Eleven Minutes.

During her leisure time, Thinkal Bhal loves to dance, read or think about various topics that she had come across. She likes to remain flexible and accepts any situation that sounds logical. According to her, she disliked and hated dark nights. Hence, she normally goes to the bed with the bed lamp on. She aspires to become a top-notch host of the programs and well appreciated actor in the film industry. This was the reason why she tried to become a professional model from her childhood days.


Conclusion

Thinkal Bhal is an upcoming actress in the South Indian Cinema World. Currently, she is concentrating only in Malayalam film industry. Before her debut in movies, she was in the modeling industry taking up various assignments. The high point in her modeling career was when she became one of the finalists in Hairomax Miss South India pageant in the year 2011. Though she did not win the pageant that year, she became popular in the industry. Because of this, she started getting offers from various advertisement makers and fashion designers to showcase their products. Her performances in different modeling events were noticed by some filmmakers and they decided to give her chances in their next projects. The first one to give her a chance in the movie was Praveen M. Sukumaran. In the movie Chewing Gum, she acted opposite to Sunny Weyne.