Benefits of adding turmeric in Kerala food recipes

Turmeric is key ingredient added for the preparation of many Kerala food recipes. There are several benefits of adding turmeric in Kerala recipes. Some of the main health benefits of including turmeric in daily diet are curing skin allergies, treating inflammations and improving blood detoxification.


Is there any health benefit by adding turmeric in Kerala food recipes? Of course, yes is the answer here. Apart from giving traditional taste, you can include turmeric for curing many health issues like skin disorders. Here, we are going to see some of the important benefits of adding turmeric in Kerala food recipes.

As per studies, turmeric is found to be as a potential source of anti-inflammatory properties. Let's see here how turmeric is curing skin disorders like acne. At present, acne is a common skin problem found among teenagers. This health issue can be caused due to many factors like hormonal imbalance, excessive secretion of oil from skin pores and accumulation of dirt on skin pores.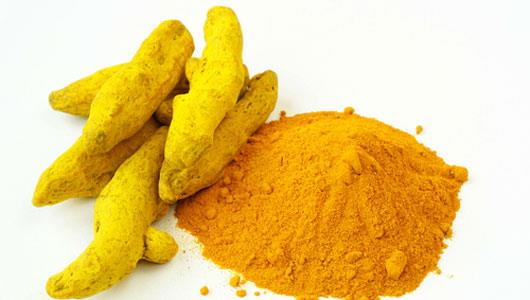 You can treat skin problem with the help of turmeric in many ways. Turmeric can be used both internally and externally for the treatment purpose. When searched, you can find several types of turmeric capsules from online market stores. Those who wish to consume this herbal remedy internally are advised to select capsule from a renowned and reliable product brand. If you need any help in selecting the best product brand, feel free to get guidance from experts.

We are now going to see how to use turmeric externally for treatment purpose. Today, turmeric is a key ingredient used for the production of creams and sprays. You just need to apply turmeric cream on the affected skin surface. If you do not like to buy products from market stores, try to make a paste of turmeric from home. You can consider turmeric paste as a safe and natural cure for treating many skin disorders.

Apart from curing acne and allergies, applying turmeric paste on skin surface can also minimizes the risk of skin disorders. How can turmeric cure inflammations on skin? You can hear this question from the face of many people. Let's answer this question in detail here.

As per studies, inflammation in body joint is found to be as a main cause of arthritis. You can minimize the risk of inflammations by including turmeric in daily diet. It acts on body cells and minimizes the action of free radicals. Today, you can easily get turmeric products in capsule form from market.

Turmeric is a simple and safe home remedy for treating various health issues. If you wish to detoxify blood naturally, feel free to drink a cup of milk added with turmeric powder daily. This health drink serves as a wonderful health drink for treating arthritis, curing allergies and preventing inflammations.

Turmeric has been used for decades for the preparation of various herbal medicines. If you do not like to consume turmeric alone, try to add this herbal cure in daily food recipes that you eat. Some of the traditional Kerala food recipes with turmeric as a key ingredient include morkalan, mambazha pulisseri. For the best health benefit, you can include the above specified food items in daily diet.

As per research, including a combination of honey and turmeric in daily diet is found to be very useful for treating indigestion. It acts internally and makes digestion easier. Turmeric powder can be used by people under any age group. All in search of a safe cure for treating indigestion can make use of turmeric to support digestion.