Dean Kuriakose Idukki UDF Candidate 2014 – Profile and Biography

Dean Kuriakose Idukki UDF candidate 2014 profile and biography is given here. Dean Kuriakose who has made his presence in social activities with students' politics has shown his mettle in education too. Being the Youth Congress State President, Shri Dean Kuriakose will contest the election from Idukki constituency in 2014. Read more to know about Dean Kuriakose.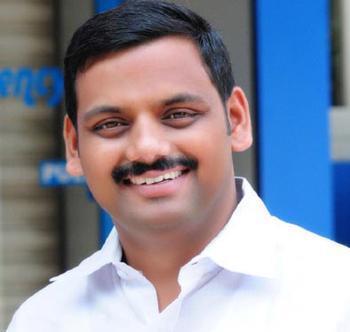 Dean Kuriakose, the young politician from Kerala was born at Muvattupuzha as the son of Adv. A M Kuriakose of Ananickal House, Paingottoor P.O, Kulappuram. Keeping high interest with student's politics, Dean kept its flare elevated during his college days. Attracted towards the ideologies of the Congress party, Dean Kuriakose joined the Kerala Students Union, which later proved to be the stepping stone for him to be active in politics.

Dean Kuriakose was an enthusiastic person who had given equal importance to education and social work. While during his studies in Newman College Thodupuzha, Dean proved to be a motivator while was much lively in the campus which gained him good friends and followers. Elected as the Unit Secretary, Newman College Thodupuzha during 1998-1999, he stood in front to fight for the justice of student's community. During 1999-2000 Dean was elected as the KSU Unit President at St.Joseph's College Moolamattom. He was the general secretary of Kerala Students Union between 2004- 2007. After holding the position of KSU State Vice President during the period 2007 -2009, Dean was appointed as the state secretary of Youth Congress during 2009 – 2010.

During the period 2000-2001, Dean was elected as University Union Councilor from St.Joseph's College Moolamattom. Being a dedicated learner, Dean Kuriakose gave prime importance to education. After completing Pre Degree from Newman College Thodupuzha, Dean got graduated from St.Joseph's College, Moolamattom in B.Sc Physics.

He later secured L.L.B degree from Kerala Law Academy Law College, Trivandrum and also completed L.L.M course from Law Academy, Trivandrum. One of his biggest achievements of Dean Kuriakose would be the unblemished 1st rank in M.A (Human Rights and Politics) from School of International Relations and Politics, Mahatma Gandhi University, Kottayam.

From June 2013 June onwards Dean had been holding the position of Youth Congress state president. With more achievements waiting for this vibrant politician, Dean is ready to take new challenges which would brighten his future. At an age of 33, Dean remains unmarried.

In 2014, Dean Kuriakose will contest the election from Idukki giving a tough competition to his arch rivals who represent the LDF, BJP and AAP. Dean is well supported by the senior Kerala congress leaders like K M Mani and P K Joseph who lead his election campaign. Idukki, being the soul of Kerala Congress, the party is also responsible to work for the victory of Dean. Being the United Democratic Front (UDF) candidate from Idukki, Dean Kuriakose, promises to concentrate on improving higher education facilities in the district. High priority will be given to mitigate the suffering of farmers.