My Dear Mummy: A campus story for the fun loving mass

My Dear Mummy malayalam movie directed by by G.Mahadevan will feature Urvashi in lead role. The movie is being produced by Deepu Ramanan and Joshy Kandathil under the banner of R D Productions. Kathal Sandhya, Vinu Mohan, K. P. A. C. Lalitha, Salim Kumar, Janardhanan, Bindu Panickar, Bijukkuttan, Maniyanpilla Raju, Kochupreman, Lalu Alex and Jose Thettayil would also be seen in prominent roles. For the lyrics of Kaithapram Damodran Namboothiri, Panthalam Sudhakaran, Raffi Mathira, the music for the movie is


'My Dear Mummy' to be tagged as a campus movie creamed with family relationship is ready for release. Directed by G.Mahadevan, this movie revolves around the life of Katrina and her daughter Sandra.

Katrina (Urvashi) had to face a lot of setback in life, since she lost her husband Kurishinkal Roy at an early age. But being a hardworking woman, since could keep her family happy with all necessary things. Kathrina who had studied till Pre Degree was the head of an agricultural scheme introduced in the village.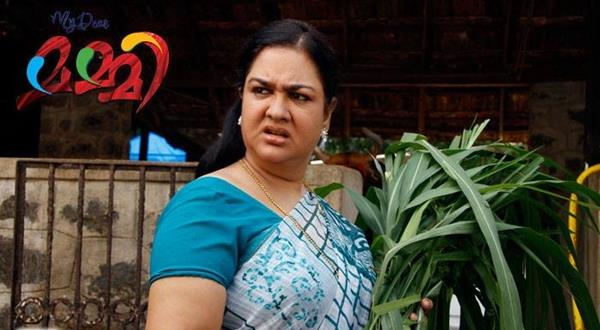 During the time, a well educated man was appointed by agricultural officer Abraham as the head replacing Kathrina. Abraham took the advantage of her inability to speak English and affronted her in several occasions. To improve English language and vocabulary, Katrina joins the same college where her daughter Sandra (Sandhya) is studying for Degree.

The interesting thing that happens later forms the crux of the story. Minister P J Joseph's tharavadu was the transformed into Kurishingal house. Lalu Alex gave life to the role of Royichan while Vinu Mohan dons the role of Rahul Thomas, a college student. 'My Dear Mummy' will be an in an out family entertainer which would deal with family relationships and campus life. Urvashi who has handled a number of matured roles would entertain the audience with her sardonic style of acting.

K. P. A. C. Lalitha, Salim Kumar, Janardhanan, Bindu Panickar, Bijukkuttan, Maniyanpilla Raju, Kochupreman and Jose Thettayil would also be seen in prominent roles. 'My Mummy' is produced by Deepu Ramanan and Joshy Kandathil under the banner of R D Productions.

For the lyrics of Kaithapram Damodran Namboothiri, Panthalam Sudhakaran, Raffi Mathira, the music for the movie is set by Mohan Sithara. Najeem Arshad, Durga Vishwanath and P J Joseph have songs for the movie. Scripted by Biju Vattappara, the camera of the movie is helmed by Vipin Mohan. The post production works are over and the movie is expected to reach theatres in the second half of April 2014.