Kalidasan Kavitha Ezhuthukayanu: A Santhosh Pandit Movie

Kalidasan Kavitha Ezhuthukayanu malayalam movie written and directed by Santhosh Pandit is ready for release. Lashmi, Jayasree, Shammer, Sreedevi, Prasanth, Rajesh, Reshma will also be seen prominent roles. Under Srikrishna Films banner, this movie is produced by Santosh Pandit himself. The camera is helmed by Rajesh Four frames.


After receiving rave reviews for his previous ventures, filmmaker Santhosh Pandit is ready with his next flick. Titled 'Kalidasan Kavitha Ezhuthukayanu', the movie is themed around the life of Kalidasan who confronts with various situations. Santhosh who is known for helming the complete work of a movie other than the camera, is expecting to create waves with yet another new adventurous journey hoping to get the acceptance for the malayali spectators.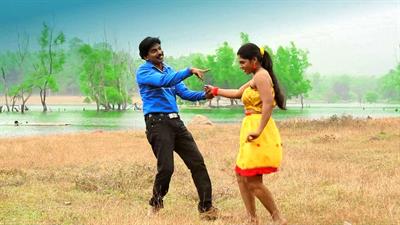 The story of the movie centers on a typical character named 'Kalidasan' who lives in a village named 'Kalikavu'. Born in a family with financial constraints Kalidasan couldn't complete his education in a proper way. His mother wished to see her son grow up as a poet thus named his 'Kalidasan'. But unwelcome situations were waiting for the young boy who lived with his mother and sister in a rented home. Being a drunkard, his father used to make problems which were uncontrollable for the family.

As his mother discovered that, Kalidasan is least interested in studies, she motivated him to work with a light and sounds shop. Even though, Kalidasan excelled in his new profession, people were not ready to pay him much for the work. During his life journey, Kalidasan feel in love with Renuka, the daughter of a wealthiest person in the village. But as her love was not genuine, she tried to avoid him. The marriage of Renuka got fixed with an engineer. But Kallidasan who had unconditional love towards Renuka was not ready to accept the fate.

To his surprise, Kalidasan wins Sahithya Academy Award for the best poem. Rest of the story takes the movie to the next phase with many interesting twists and turns. Santhosh Pandit who dons the lead character 'Kalidasan' also handles departments like lyrics, music, songs, fights, art, editing, and choreography other than scripting for the movie.

Lakshmi, Jayasree, Edavela Rafi, Shameer, Priya, Anu, Shereej, Sridevi, Deepa, Reghu, Naveendran Bava, Sanoj, Ismail, Naushad, Muhammed, Nishad, Nidheesh, Prasanth, Rajesh and Reshma will give life to other prominent characters in the movie.

Kalidasan Kavitha Ezhuthukayanu would reach theatres by the end of May 2014.