Kerala PSC Sub Inspector exam previous question paper

Kerala PSC Sub Inspector exam previous question paper is given here. Kerala PSC Sub Inspector Executive Branch (Category No: 253/2014 to 256/2014) exam is scheduled to be conducted on 2nd August 2014. The previous question paper would give an insight for those candidates who wish to take career with the Kerala Police.


The Kerala Public Service Commission (KPSC) is all set to conduct one of the most prestigious exam, Sub Inspector of Police Trainee (General Executive Branch) to recruit suitable candidates for the service in Kerala Police. As the tentative schedule of Inspector of Police (Category No: 253/2014 to 256/2014) exam also got announced, aspirants who wish to work with the Kerala Police started the initial preparation for the test.

According to the notification from the Kerala PSC, the OMR test based on multiple choice questions is programmed for 2nd August 2014. Much interestingly, more than 52,000 candidates have already applied for the post through one time registration. As ample time is allotted for submitting application, it is expected that the number of applicants would cross 1 lakh.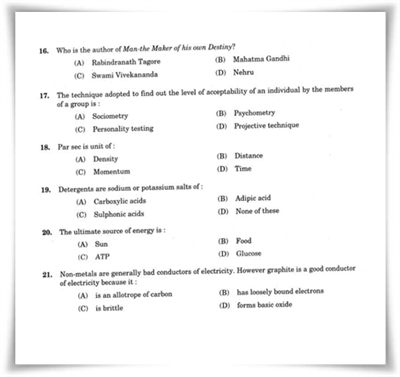 Even though the time available for preparation is limited, candidates would undergo hardcore training through various coaching institutes. The syllabus of the Sub Inspector of Police exam 2014 would give a clear knowledge about the areas which have to be covered while having groundwork.


Syllabus of Sub Inspector of Police

The syllabus of the Sub Inspector of Police exam 2014 will be the same as compared with the previous year. Here is the syllabus of the Sub Inspector of Police 2014 exam.

Part IA:- General Science and Mental Ability
Part IB:- General Knowledge & Current Affairs
Part II –Legal Awareness
Part III – General English
Selection process

According to the selection process, a preliminary written test would be conducted during the first phase. After the preliminary test, shortlisted candidate would have to attend the physical test during the months of 2014 December – February 2015. Those who pass the physical exams will be invited to attend the interview. After the crucial assessment, the final rank list will be prepared and published in the PSC website by June 2015.


Previous question papers

Along with a healthy preparation, systematic learning and dedicated mind is needed to score high marks and reach the top slot. As both physical and mental ability are being tested, candidates should start working on it right now itself. It is very important to go through the previous question papers and taking mock tests. As the preliminarily test is an objective type exam, it is advised to gather previous question papers to understand the exam pattern and allocation of marks to various categories. Here is the question paper for the Sub Inspector exam held in 2010.