Neymar to get Ayurveda treatment from Kerala

Neymar, popular Brazilian football player is expected to visit Kerala for Ayurveda treatment. Football superstar Neymar was forced to withdraw from the further matches in the 2014 world cup due to serious back injury. It is now reported to come to Kerala to take the Ayurvedic treatment for his vertebra injury. The discussion regarding the treatment is on full swing while the Chief Minister of Kerala had made a talk with Health Minister and Ayurveda director about the possibilities.


Neymar, the golden boy of world football who was forced to withdraw from the further matches in the 2014 world cup due to serious back injury is expected to choose Kerala as his destination for a special treatment. After reading the importance and effectiveness of Ayurveda, Naymar's team decided to take Kerala as an option for the treatment of the popular Brazilian football player.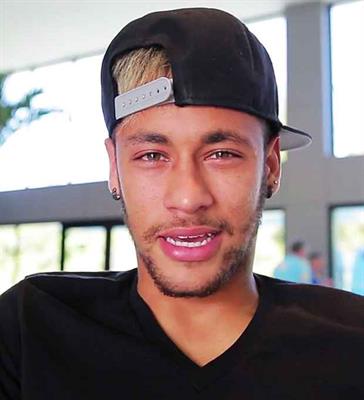 The discussion regarding the treatment went on full swing while the chief minister will have a talk with the Health Minister about the possibilities of giving proper healing to the young football player. As the discussion got heated up, diverse opinion regarding his treatment was shared by the doctors.

While talking about the possibilities of sending a medical team from Kerala to Brazil, the better result would come out only if the patient gets a holistic treatment at the home state. Ayurveda as treatment has made its name around the globe for its magical cure which happens in a limited period.

The latest development regarding the treatment of Neymar has been reported by various TV channels in Kerala while the leading doctors of the state-run ayurveda college has made a systematic knowledge about Neymar's injury through the internet and is studying on what sort of treatment should be adopted. As distorted information is carried out in the media, the Heath Minister V.S Siva Kumar is expected to talk to the media about on Wednesday about the treatment proposal.

Neymar's huge fan followers in Kerala cannot believe that their favourite will miss the remaining matches in the 2014 World Cup Football tournament. 22 year old Neymar who scored 4 goals in the 2014 World Cup was seriously injured when Columbian player Juan Zuniga fouled him during the quarter final match.

The happiness over Brazil reaching the semi-finals was washed away when the young fans realized that Neymar would not be in the semi-final match. While the football fans around the world are praying for the speed recovery of Neymar's injury, football fans in Kerala wish him to take the healing treatment from Kerala.