Onam release malayalam movies 2014: Box office war of Titans

Wish to know about Onam release malayalam movies 2014? Do you want get the list of malayalam movies releasing during 2014 Onam season? Find here the movies which are getting ready to clash at the Kerala box office. Along with the superstars, young heartthrobs will also be having their own project with Onam being the biggest season for the film industry.


After the dud summer box office reviews, all eyes are set for the most active Onam season which is preferred by the film industry. Those much hyped movies later transformed to be box office disasters giving a pure warning to the filmmakers. The anomalous performances made by most of the movies in the theatres should be considered for the good will of the industry. The number of malayalam movies released in 2014 is nearing to 100 while a long line of projects are under making to get released this year. The unconditional love showered by the malayali audience can be expected if the movies could satisfy their interests. Out of more than 90 plus movies released in six months, only 6 movies could gain the mass support.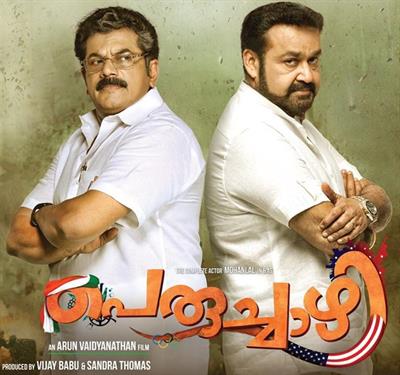 Any way let us wait for good fortune of the movies which are scheduled to get released during this Onam season. Along with Superstars Mohanlal and Mammotty, high voltage projects of Prithviraj, Dileep and Fahadh Faasil would reach theatres to entertain the movie lovers. All the movies stay apart in ways of telling the tale and its making too. Here is a flash view on the movies which are slated to reach theatres in the month of September.


Peruzhazhi – A roll coaster ride

Peruchazhi written and directed by Arun Vaidyanathan, a multi starrer project featuring Mohanlal, Mukesh, Vijay Babu, Aju Varghese, Ragini Nandwani, Sandra Thomas, Shankar Ramakrishnan, Baburaj and Delhi Ganesh will be rib ticking comedy movie for the fun loving audience. Shot in United States, Peruzhazhi is produced by Vijay Babu and Sandra Thomas under Friday House Banner for a mammoth budget of Rs 15 Crores. The movie is themed around two close friends who are bitter political rival at the same time too. The political tricks and games played between an Viswanathan (Mohanlal) and Minister Raghavan (Mukesh) is the core of the movie. The political games and American adventures of Viswanthan and Minister Raghavan's efforts to counter his tricks form the crux of the movie. The movie speaks on similarities between the politics of India and the US, the two largest democracies of the world, in a humorous way.


Villali Veeran

Dileep's Onam release would be 'Villali Veeran' helmed by debutante Sudheesh Shankar. Namitha Pramod, Mythili, Siddique, Nedumudi Venu, Lalu Alex, Suraj Venjaaramoodu, Shah John, Suresh Krishna, K.B Ganesh Kumar, Dinesh Panikar, Saju Kodiyan, Dharmajan Bolgatti, V K Baiju, Vinaya Prasad, Seetha, Geetha Vijayan, Valsala Menon, Parvathy Menon Manju Raghav, Manasa and Ammu are also in the star cast.

Scripted by Dinesh Pallath, the movie is produced by the leading production house Super Good Movies. 'Villali Veeran' is themed around the life of Chinnannan, a vegetable vendor. Living with a mysterious past, Chinnanan meets a girl Narmada (Namitha Pramod) who unfolds the secrecy in his life. For the lyrics of Murukan Kaattakada and Rafeeq Ahamed, then music is set by S A Rajkumar. Sudheesh Sankar has already proved his mettle by directing popular serials such as 'Ente Manasaputhrikku,' 'Kanakkinavu,' 'Alippazham,' and 'Omanathinkal Pakshi.'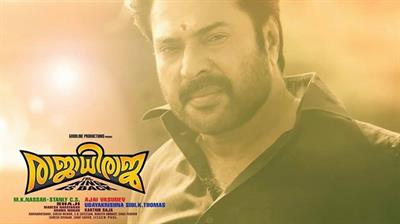 Rajadhi Raja

Raja Di Raja directed by Ajay Vasudev with Mammootty and Raai Laxmi in lead would be another visual treat for the audience. Scripted by Siby K. Thomas and Udayakrishna, the movie would be a full length entertainer creamed with humour at its best. Mukesh Khanna, Rahul Deve, Joju, Siddique, Joy Mathew, Bheeman Reghu, Babu Namboothiri and Nelson will give life to other prominent characters in the movie. The movie would be released on 5th September very near to Mammootty's birthday which falls on 7th September. The onscreen chemistry of Mammootty and Raai Laxmi worked well in movies like Annan Thambi and Chattambi Nadu, so the same is expected from this movie too.


Iyobinte Pusthakam

Iyobinte Pusthakam directed by Amal Neerad will have Fahadh Faasil, Lal, Jayasurya, Isha Sherwani, Padmapriya and Reenu Mathews in lead roles. Lena, T G Ravi, Sreejith Ravi, Jinu Jose, Chemban Vinod, Vinayan, Saritha Kukku, Anil Murali, John Vijay will also give life to other prominent characters in the movie. The movie is produced by Fahad and Amal Neeran under the banner Amal Neerad Productions.

'Iyobinte Pusthakam', a periodic movie is based on the 'Book of Job 'in the old testament of Bible dealing with the socio-political issues during 1910-1970. The actors have to give full dedication to their characters while following the mannerisms and presentation of dialogues. Padmapriya plays Rahela, a Christian girl. With Munnar, Vagamon and Kuttikkanam as the main locations, the movie would reach theatres as an Onam treat.


Picket 43

Picket 43 directed by Major Ravi stars Prithviraj and Javed Faffrey in lead roles. Renji Panikar, Sudheer Karamana, Haresh Peradi, Anu Mohan and Anusha Sharma will also be seen in prominent characters. The cinematography is handled by young cameraman Jomon T John. Prithviraj essays the role of a soldier in this movie. The story of the Picket 43 is about an abandoned soldier in Kashmir who just has a radio with him and has a dog accompanying him. There is a Pakistani soldier who is facing a similar situation on the other side. Both of them end up being friends. Picket 43 is a bilingual movie which is being made simultaneously in malayalam and Hindi. The movie was completely shot in Kashmir. Riding on the success of his previous ventures, this movie is expected to bring glory to Prithviraj.

With all the movies undergoing the final stage of production, movie goers have to wait to wait for yet another few weeks to watch their favourite stars on the screen.