Ahaana Krishnakumar: Born and brought up like a star

Ahaana Krishnakumar is a Malayalam film actress who made her debut through a Malayalam film directed by the cinematographer turned director Rajeev Ravi. Read the below article to know more about this upcoming star from a star family.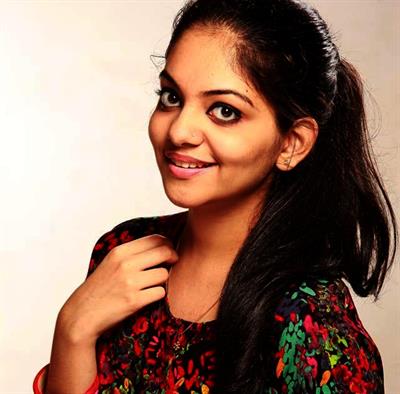 We have witnessed the entry of many star kids in the Malayalam industry and now there is one more added to the list. Ahaana Krishna Kumar, the beautiful young talented actress hails from the capital city, Trivandrum. She is the daughter of the popular Malayalam actor Krishna Kumar and actress Sindhu Krishna Kumar. Ahaana no doubt is a talented actress as acting is their in her genes and both her parents have proved their acting skills. The pretty girl Ahaana had earlier appeared as a model for Vedika Sarees. Moreover for her cinema set was quite familiar, hence there was no need for fear or tensions. Of course, she is a bold girl too.


Ahana in the movie "Njan Steve Lopez"

Ahana Krishna, actually got an offer to act in the Malayalam movie "Annayum Rasoolum", directed by Rajeev Ravi, the renowned cinematographer. But she could not take up the offer as she was studying in Grade XI then. Initially she decided to complete her studies and then get into the field of media and entertainment. Thus the offer was rejected by her and after completing her studies, Ahaana took up graduation in Visual Communication. It was then, she got a second offer from Rajeev Ravi. By then his debut movie as a director, "Annayum Rasoolum" became a super hit and he became noticed as a director too.

Ahaana was a bit confused this time too. Her dad who never forces them, had given a suggestion to give it a try. Meanwhile she did receive a call from the actress Geethu Mohandas, wife of Rajeev Ravi. After the call Ahaana made up her mind and decided to act in the second movie of Rajeev Ravi. The movie "Njan Steve Lopez" had Farhan Fazil, the son of the veteran director Fazil in lead. On the whole, Ahaana enjoyed the shoot and was all excited about her debut movie.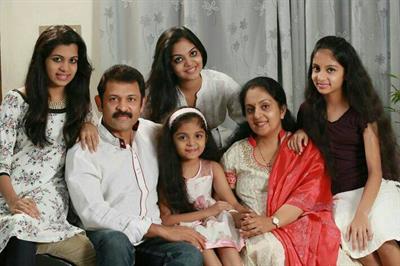 In the movie "Njan Steve Lopez", Ahaana plays the female lead role by giving life to the character named 'Anjali'. Anjali is a twenty year old college girl and Ahaana did not find much difficultly in acting as Anjali as she too is a college girl. Ahaana commented that she felt much comfortable even though it was her first movie as the director gave them full freedom and asked them to act in a normal and realistic manner.

Most of the scenes of the movie was set in Trivandrum itself which made it easy for Ahaana. who belongs to the capital city. Another advantage she enjoyed was that the shoot normally took place during holidays, hence she did not had to miss much on her studies.

Released on 8th August 2014, she was all excited about it as the movie will definitely play a role in judging her future in the film industry. She was all happy as she did get lot of positive responses and feedback from every nook and corner. Her friends, relatives, co-workers, everyone called her and that made her day. Even though Ahaana got a few offers during the post production of this movie, the family was waiting for this movie to be out and to know the results before taking up another project. Now, she do not have to worry and can definitely take up other challenging roles as she has proved herself through her debut movie itself.

Ahaana is currently studying for 2nd year graduation in Visual Communication from a college in Chennai. She completed her schooling from Holy Angels ISC School, Trivandrum. Ahaana has three sisters namely Ishana, Diya and Hansika.