Apothecary Malayalam Movie Review and FDFS reports from theaters in Kerala

Apothecary Malayalam movie review along with FDFS reports from theaters in Kerala is given below. This new movie, released on 7th August 2014 is a wonderful treat for all movie lovers. The initial reports says that it is rated as an excellent movie which is quite different from the usual movies of the period. Read the article below to know about the story line, cast and crew behind "Apothecary".


Introduction

Apothecary is a medical thriller film under the direction of Madhav Ramadasan. The movie was released on 7th August 2014 across the state of Kerala. The movie is produced by Dr. George Mathew and Dr. Baby Mathew in the banner of Arambankudiyil Cinemas. Suresh Gopi, Jayasurya and Asif Ali are playing the lead roles in this movie. It is also a comeback film for the Malayalam actress Abhirami. The movie is set at a medical background.

Apothecary presented well without losing its intensity. The story is about some characters whom we have met in our life or whom we have ignored totally in our life. The story, its presentation and the script is just fabulous. The dialogues of this movie are heart throbbing.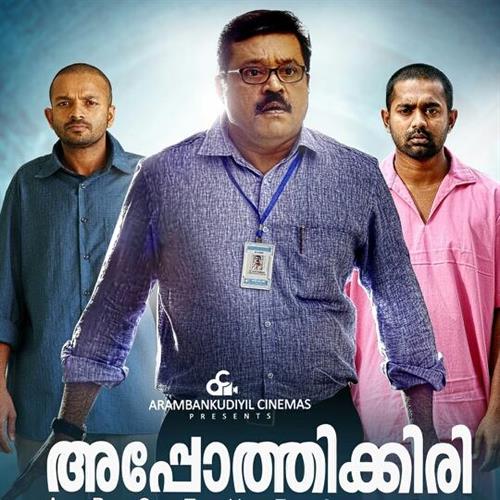 The director's earlier movie Melvilasam too was a good one with a strong base and good presentation but it couldn't do much at the box office as people went beyond reviews. Soon the movie was available in CDs and after watching it many came to know the importance of that movie. The movie set in a hospital background is a journey of dreams, greed, remorse and redemption.

Suresh Gopi appears as Dr. Vijay Nambiar, a senior surgeon and Abhirami appears as his wife, Dr. Nalini Nambiar. Meera Nandan appeared in a prominent role opposite to Jayasurya, the patient. The movie is about how doctors were addressed in rural Kerala several decades ago.


Apothecary Movie Review

It is a great movie with a strong story line and a good message. The movie has dealt with some serious issues prevailing in our society. Apothecary which is released today is getting lot of positive responses after the first show itself. The crowd at the theaters shows that it is going to be a hit movie. Drug testing is the main concept behind this project. The artists, cameraman, director, script writer and all have done a wonderful team work which is vivid in the film.

The last 10 minutes of the movie is very touching and it will definitely win the hearts of viewers. It is in fact a lesson to all doctors who take bribes. Doctor is the visible God of a patient and a doctor should know that well before performing his duties as a doctor. The crew of this movie is lucky to be a part of it as no doubt it is a wonderfully shot movie with a good theme and message for the society. Suresh Gopi has gained the attraction of audiences through his screen presence. Jayasurya's character is simply awesome and he stole the show along with Suresh Gopi. It was a great chance for him to exploit the acting talents in him. His dedication to the character is worth mentioning. Surely this movie will be a great one in the career life of Jayasurya.

Apothecary is a realistic film from Madhav Ramadasan. The satellite right of this movie has already been taken by Surya TV channel. In this era where many flop films get more than required appreciations due to the presence of an admired star in it has pushed aside the good quality movies which comes with a good subject and message. This movie is one such film which has a strong plot and story. To compete in such an era, the director could have used additional BGMs or add certain unique camera moments etc to attract more targeted audiences. However the BGM in the film is superb and every actor has put in their best efforts to make it a successful project. It is an absolute brilliant movie.

SPK Rating : 9/10
SPK Verdict : An excellent movie worth watching