Sini Varghese Malayalam Film and Serial Actress - Profile and Biography

Sini Varghese Malayalam film and serial actress profile and biography is given here. She is popular through the serials, Sthreedhanam, Rudhra Veena, Kunjalimarakkar etc. This pretty actress has got into films as well. Read on to know more about her passions and career life.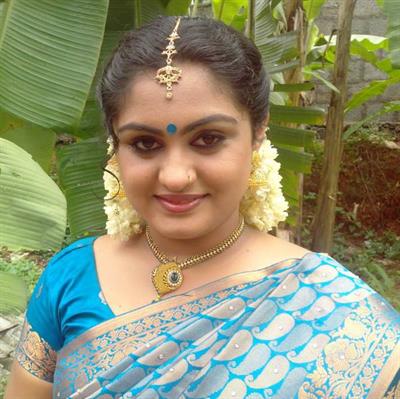 Sini Varghese - A brief about the cool actress

Sini Aleyamma Varghese who is better known by her stage name Sini Varghese hails form Kasargod, the northern most district of Kerala. She did her schooling from CJ Higher Secondary School, Chemanad, Kasargod. Further she completed her graduation from Kannur University. Dance, travels, film and serials are her passions. Sini who is a trained dancer from a young age has recently performed in the Noopuradwani Nileshwar Nrithotsav held at Nileshwaram. She was lucky enough to receive an award from the same stage from the renowned actress Kavya Madhavan, who also belongs to the same place. During her school days she used to perform for various events and now as an artist she gets many more opportunities.

Sini Varghese has also performed in various stage shows in and out the country. "Theeram Drishyalayam" was one the recent stage programs held at Al Nasar Leisureland, Dubai. Sini was lucky to be a part of it along with many other popular film and serial artists. As Sini is becoming popular, she is getting lot of inaugural functions as well. This shows that people have identified and accepted this pretty actress. Sini takes her mom, who was an LIC agent to the locations for a support. Whenever she gets free time, they will plan for a trip or else she will join her dance classes for practice. Let us know in detail about this upcoming actress.


Career Life of Sini Varghese as a serial actress

Sini, the trained dancer started her career in acting through the Surya TV serial "Koottukary", directed by Prasad under the banner of Balalji Productions. Further she got back to back offers from mini screen. Sini says that out of the characters she has done, she feels satisfied with the character in the serial "Rudhra Veena". Even though the serial had only 100 episodes, the actress got many opportunities to showcase her talents and acting abilities. Her character in this serial did not have the ability to speak and it was a positive character too. The serial was indeed very interesting and thrilling too. She got to play a challenging role in the serial "Chakravakam" too. This character is her favorite when it comes to negative roles she played.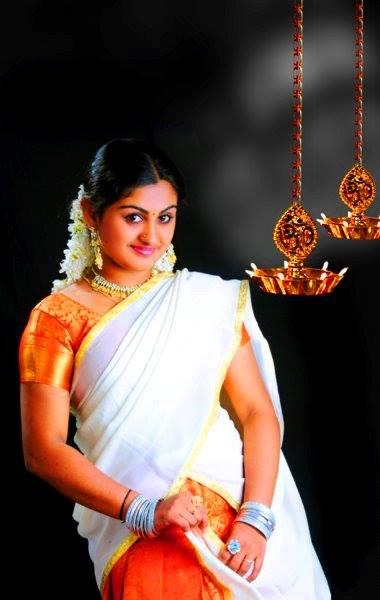 Sini in an interview said that she did not find negative roles to be superior and catchy than positive roles or vice versa. She who has done both the roles find both good provided the role is challenging and expects the artists to come up with different emotions. Sini Varghese, the talented actress also got a chance to act in the historical serial of Vayalar Madhavan Kutty named "Kunjali Maraykkar". She gave life to the character Suhara in this serial. Sini did get lot of appreciations after doing this serial. Another serial where she could again more fame and popularity was the Asianet mega serial "Sthreedhanam". In this serial Sini appeared as Mayuri,a negative character. Mayuri is in live with her cousin, Prashanth but he loves another girl, Divya and got married to her. Still Mayuri can't forget Prashanth. She was forcefully married to a good guy named Dhanesh but Mayuri hates him and is living separated. She still tries to kill Divya and get into the life of Prashanth. Sini is doing a wonderful job as Mayuri and she is getting lot of bouquets and brickbats for her performances. Now she has also committed to act in a prominent role in the serial "Sthree Oru Devatha". Sini was lucky to work with many prominent directors in serials and she says that she got to learn a lot from them as an actress.


Sini Varghese, the Malayalam film actress

Apart from the serials Sini has appeared in a couple of Malayalam films as well. No doubt, it is the small scree industry which paved her way into the large screens. "Ulsaha Committie", directed by Akku Akbar was her debut project in M-town. Sini appeared in a character role in this film produced by Arun Ghosh and Binoy Chandran under the banner of Chand V Creations. However the film couldn't do as expected and was declared a dude in the box office. Further Sini Varghese who loves to travel a lot was seen in the 2014 movie "Happy Journey", directed by Boban Samuel. Jayasurya, Aparna Gopinath and Lal appeared in the prominent roles in this movie. Here too Sini got a supporting role, but not to worry as many heroines have done supporting characters in their initial stages. The story of this movie revolves around a young man named Aaron from Fort Kochi who has lost his vision during an accident. This movie was an above average film even though it couldn't do wonders at the box office. Sini Varghese's third releases is the latest Malayalam flick "Apothecary", directed by Madhav Ramadasan. It is a very good movie and has received excellent comments within few days of its release. Sini was lucky to be a part of it and surely she will be noticed through this film.


Sini Varghese, the Tamil film and serial actress

Before getting into the Malayalam film industry, Sini Varghese did try her luck in Kollywood as well. "Kondan Kodukakn" was her debut movie in Tamil. She has acted in a Tamil serial under the banner of Balaji Productions. For this she had to stay in Chennai for about two years. This helped her to learn the language well, hence she did not have any problem at all when she got into the film industry. However her debut movie in Tamil too was not a hit. However Sini Varghese is known and identified by the people of Chennai and Kerala. She is waiting for more opportunities to prove herself even more. She says that she wouldn't mind acting in serials or films as she just need a good platform to perform and act.