Anu Joseph Malayalam Serial and Film Actress - Profile and Biography

Anu Joseph Malayalam serial and film actress profile and biography is given below. There wouldn't be any Malayalam serial audience who does not know Anu. She is the bold girl in the serial Karyam Nissaram. Read on to know more about her career and personal life.


A Brief About Anu Joseph

Anu Joseph is a familiar face to one and all. The beautiful tall girl with long and thick hair is the picture that comes to every Malayali's mind when we hear this name. Anu Joseph was born in the year 1978 and she hails from Kasargod, the northern most district of Kerala. But currently she is settled with her family in Ernakulam so that she can easily commute to the various locations. Anu is an actress as well as a model and a dancer too. Anu Joseph has appeared in many serials and in a couple of movies as well. She has proved that both comedy and serious roles can be well handled by her. The comedy serial 'Karyam Nissaram' telecasted in Kairali WE TV and Minnukettu aired on Surya TV has gained her more fame and popularity.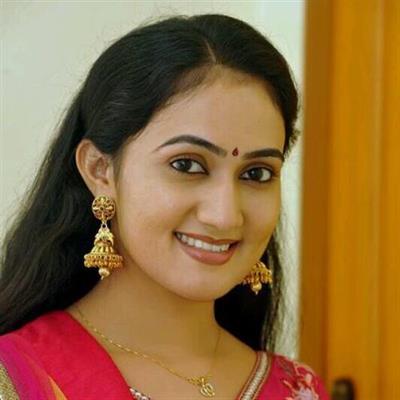 Anu Joseph's entry into Acting field

Anu was basically a trained classical dancer who has performed in various stages during her school and college life. She bagged the Kalathilakam title during the school youth festival when she was studying in Grade X. Thus she got the opportunity to travel with the Kalabhavan dance troupe to perform classical art forms. Thereafter she got many offers to act in serials. Anu thus took up acting and she debuted through the serial 'Chitralekha' aired on Surya TV. The serial helped her to showcase her acting skills and Anu became noticed. Further she got many more offers and right now she is doing lead roles in few serials.


Anu Joseph, the Serial Actress

Anu Joseph had started her acting career by doing small roles in serials and films. But later she grew up to be a successful actress playing the lead roles in many television operas. Currently "Karyam Nisaaram" and "Oridathoridathu" are the two Malayalam serials in which Anu has got an opportunity to work. In the serial Karyam Nissaram, Anu gives life to the character 'Sathyabhama', an advocate and the wife of a Village officer Mohana Krishnan. Sathyabhama is a bold, independent character and a bit modern too. Anu is doing her best to make the character impressive and Sathyabhama is wholeheartedly accepted by the audiences. The small fights and arguments between the couples make the serial awesome and enjoyable. This serial has gained her lot of fans and popularity. The interesting part of this serial was that each episode takes up a relevant topic unlike the mega serials.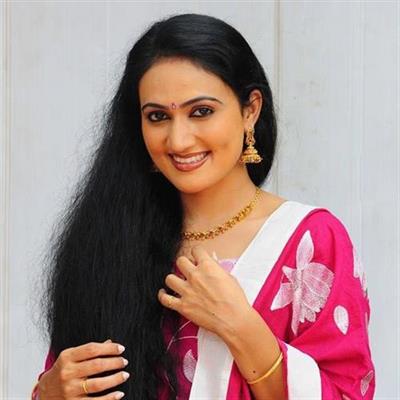 Oridathoridathu is yet another comedy serial telecasted in Asianet Plus channel. Anu Joseph appears as Molly Kutty in this serial. The character Molly Kutty is a pretentious woman. The actress who can very well enact any roles given to her has done the role of Molly Kutty too with confidence. Anu always tries to bring an identity to the character she plays and that has made her outstanding. Even in her busy schedule, she is successful in being each character perfectly. The serial "Minnu Kettu", telecasted in Surya TV was a very popular one. Anu got a role in this serial too and that made her to make her foot strong in the industry. She has also been a part of the historical serial "Pazhassi Raja".

Anu Josepph was lucky enough to be part of the popular Malayalam serials Makalude Amma, Aalilathaali, Snehachandrika and so on. Aalilathali was telecasted in Asianet and Anu played the role of an innocent lady named Sumitra Devi in this serial. So far she has done around 20 serials and she proudly says that almost all the characters she got were different. this helped her to bring out the best in her and to exploit her acting skills. But she says that the fame gained from the serial will remain as long as the serial is aired but once it stops, people will forget the artists. Whereas it is not the case with films. Even the artists who have done small roles in films are remembered by many but the ones who have done many serials are not remembered by any. This makes the actress sad. Like other serial actress, this proved actress too would like to be a part of large screens.


Anu Joseph and the Film Industry

Anu Joseph is popular known as a serial artist but she has acted in few films as well. She who has proved her skills through the mini screen got many offers from the large screen. The actress says that many people say that directors are reluctant to take serial artists into film but in her case that was not the scenario. In the year 2005 she acted in the movie "Pass Pass", directed by Reji Mathew. Anchor Santhosh Palee and Anu were casted in prominent roles but the film was not a success hence she did not become popular. She has also appeared in the popular films Kanninum Kannadikum, Padham Onnu Oru Vilaapam, Aayirathil Oruvan and Lissamayude Veedu. Recently Anu got a chance to be a part of the film "Vellimoonga", directed by cinematographer turned director Jibu Jacob. Biju Menon plays the lead role in this movie. The other casts include Nikki Galrani, Aju Varghese, Lena Abhilash, Tini Tom, Tini Tom, Kalabhavan Shajon, Siddique etc. Anu got a prominent role in Vellimoonga. Hopefully her character in this film will gain attention and she will grow up to be a film actress.