Souparnika Subhash Malayalam Movie and Serial Actress - Profile and Biography

Souparnika Subhash Malayalam movie and serial actress profile and biography is given below. Souparnika Subhash is known to all through a wide range of serials in almost all TV channels. She has also been a part of many films too. Read on to know more about this talented actress.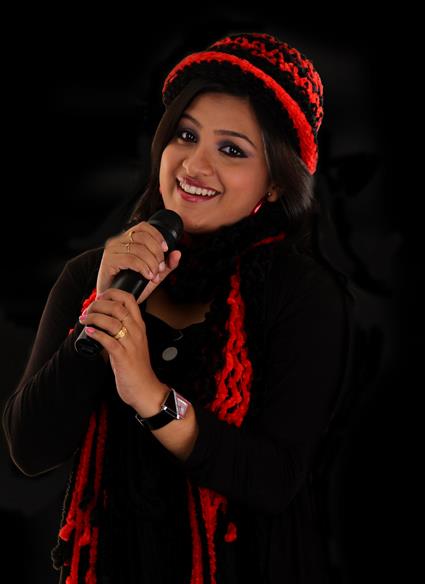 A brief about the beautiful actress Souparnika Subhash

Souparnika Subhash who was earlier known as Souparnika Vijay is a famous television actress. She was born on 17th April 1989 and hails from Kozhikode district of Kerala Her father Vijayakumar and her mother Mini Vijayakumar are stage artists, hence their daughter too had got those inherited talents. Her mother who is a housewife now has won many awards for her stage performances. On 29th May 2013, Souparnika Vijay got married to Subhash Balakrishnan at an auditorium in Kozhikkode. She has a sister, Soubhagya Vijay. Even though currently her family is settled in Kozhikode, her native place is in Trivandrum, near the famous Attukal Temple. Souparnkia is not only an actress but a good singer too.


Souparnika Subhash, the Malayalam film actress

Souparnika Subhash made her debut in the film industry through the 2007 Prithviraj film "Avan Chandiyude Makan", directed by Thulasidas. Sridevika, Vijayaraghavan, Rekha, Sona Nair etc were the other casts in this movie. Souparnika gave life to the character 'Girija' in Avan Chnadiyude Makan. Even though the shooting of this movie started early, it got released only in 2007. Buy then her second film, "Thanmathra" was already released. It was a popular Mohanlal film starring Meera Vasudevan in the female lead role. Souparnika's character in this film was named Sabeena, a Muslim girl. Even though she did perfectly the role of Sabeena. she wasn't noticed much as she had only few sequences in the movie. This movie was directed by renowned director Blessy and it had won many awards in the national and state level.

Further Souparnika Subhash was seen in the 2011 flick named "Bhagavathipuram", directed by Prakashan. Ahsraf, Arun and Souparnika appeared in the lead roles in this movie. She did a wonderful job and her character 'Kavitha' was able to grab the attention of audiences. However this film was a flop at the box office. In the year 2012, we could see Souparnika in the comedy film "Perinoru Makan", written and directed by Vinu Anand. The film was produced by Thampi Abraham under the banner of Jaas Saaj Productions. Souparnika got a character role in this movie which she had enacted very well. There is more heights for this pretty actress to climb, and she has laid the foundation for the same already.


Souparnika, the Malayalam serial actress

Souparnika the little girl got into the field of acting at the age of eleven through the 2000 serial "Kacha Devayani". She was a child artist in that serial telecasted in Surya TV. From then on she never had to look back. Now she had appeared in almost 50 serials and has acted in a couple of movies as well. This is a great achievement within this young age. Souparnika Subhash has acted as the heroine in the serials Ponnonjal, Devaragam and Nirmalayam telecasted in Asianet. Manthrakodi, Ente Manasaputhri, Punarjanmam, Ayirathil Oruval etc are the serials where she got a chance to play negative roles. She was lucky to play different roles in her ventures. It makes her versatile. Pathil Pathu (part I and II in Surya TV), Minnal Kesari, Ilam Thennal pole and Indraneelam in Surya TV, Kalipaattangal telecasted in Amrita TV, Anuyathra in Dooradarshan, Nilapakshi and Mangalyapatt in Kairali TV are the other serials where Souparnika played the title roles. In each of these serials her performances was outstanding and she did get lot of appreciations and recognition. It definitely increased her confidence level.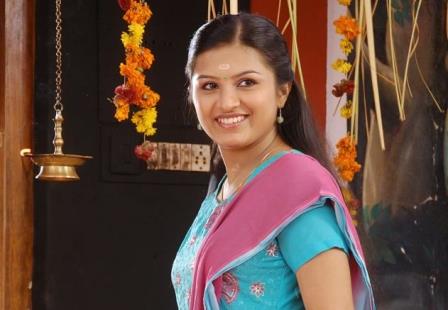 Souparnika was lucky to be a part of many devotional serials as well. Serials such as Velamkanni Mathav, Swami Ayyappan, Aadiparasakthi, Sree Padhmanabhan, Visudha Thomasleeha, Sree Krishnaleela, Mahabhagavatham, St Antony's are some among them. Minukettu, Nizhalattam, Kayamkulam Kochunni, Manasaveena, Kunjiyammaykkanju Makkalane, Sathyam, Thulabharam, Mohakadal, Sthree Manassu, Agneyam, Lip Stick, Calling Bell, Snehatheeram, Swantham Lekhakan, Penmanasu etc are her other serials. In short Souparnika can be seen in almost all of of the recent serials. Thus she is a familiar face to all Malayali family audiences. Every costume be it modern or traditional suites her well and her next door kind of characters have made her close to the audiences.


Souparnika Subhash as a singer

We all know Souparnika, the actress but hardly any one knows her talents in singing. Yes, this beautiful actress is a good singer who is into playback singing as well. She loves singing and it is her passion. Souparnika well utilizes every opportunity given to her to showcase her singing talents. She also performs for stage shows and has been a part of many famous stage programs held in and out the country. She likes to take up singing along with acting and would love to be known as singer too. She has also won an award from Tharolsavam Kairali TV for her excellent performances as a singer.


Awards and Achievements of Souparnika Subhash

Souparnika who has acted in many serials and movies has won lot of awards and recognition for her talents and hard work. Unlike many artists who has not yet received any awards, Souparnika Subhash stands different by gaining lot of achievements. These awards truly helped her to boost up her morale and interest towards the industry. Below I have mentioned some of the awards received by this shining star both in acting and singing.

Navarathna Award and Minnale Award for the best Sahanadi for her acting in the serial Ente Manasaputhri.


All Kerala Audience Council Award, JCA Award and JC Daniel Award for her performances in the serial Indraneelam.


JCA Award and JC Daniel Award for Mikachanadi for acting in the serial Devaragam.


MTVA Award and All Kerala Audience Council Award for her performance in Surya TV serial Ilam Thennal pole.


She also won the award for Mikacha Gayika from Tharolsavam, Kairali TV.