Aswathy Thomas Malayalam Serial Actress - Profile and Biography

Aswathy Thomas Malayalam serial actress profile and biography is given below. She is popular through two Asianet serials named Vishudha Alphonsamma and Kumkumapoovu. Read the below article to know more about the actress personal and career life.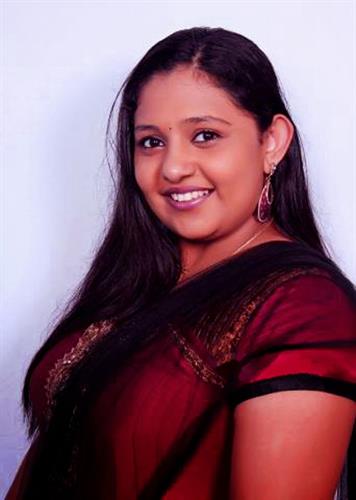 A Brief About Aswathy Thomas

Presilla Jerin who is better known by her stage name Aswathy Thomas hails from Ernakulam district of Kerala but the actress was settled with her family in Chennai, where her father works. She has a very modern outlook towards life and is a trained classical dancer and western dancer too. Shyamala teacher in Chenani is her guru in classical dance. She is also continuing her studies in western dance from Red dance Academy. She has acted in serials and musical video albums too. As she gained fame and popularity, she can be seen in many stage shows taking place in and out the state. Along with her extra curricular activities she did try to continue her studies as well. Aswathy has completed BA in English Literature through a correspondence course. Aswathy's father is into exporting business and her mother is a housewife. She has a younger sister named Alona, who is currently studying. She says her best critic is her sister who speaks out everything directly on her face. Aswathy is married to Jerin, an IT specialist from Pathanamthitta, settled in Dubai, UAE. The couple is blessed with a cute little baby girl. They named her Johanna and calls her Anna Kutty with love. Now, the actress is settled with her new family in Dubai.


Aswathy Thomas, Career Life

Aswathy Thomas who was a normal girl came into limelight through the reality dance program named 'Vodafone Thakadhimi' telecasted in Asianet TV channel. She who as a trained dancer wanted to try her luck through the reality show. Even though she was not the final winner of the reality show, after this show, she got an invitation to act in an Asianet serial "Kanakuyil". Though there was only few episodes for this serial, she became noticed and got a call from the director Bobbin Samuel to join the cast of his new serial named "Vishutha Alphonsamma". It is a christian devotional serial telecasted in Asianet. Aswathy appeared as the title character Alphonsamma in this serial. She says that the director and script writer had helped her a lot to perform well as Alphonsamma. Even though a Christian by birth, Aswathy did not knew the actual story behind the great women Alphonsamma. Thus the script writer gave her two books about Alphonsamma to read and learn about her history. All these has helped the actress to do a wonderful job in the screen.

As Aswathy is a trained classical dancer, her dancing skills too has helped her a lot in putting forward excellent performances. She says that her actual character is entirely different from that of her character in the serial Vishudha Alphonsamma. Popular artists such as Anila Sreekumar, Beena Antony, Thesni Khan and so on are the other casts in this serial. Aswathy added that these renowned actress did help her a lot to achieve cent percent perfection in her character. She was lucky enough to be selected from about 128 candidates who were attending the audition to become Alphonsamma. However luckily Aswathy got the chance and she did the role quite well too. She is happy about it as people have accepted her and she is enjoying the appreciations that she receives from them. Aswathy did get lot of emotional responses too from her audiences after doing this serial.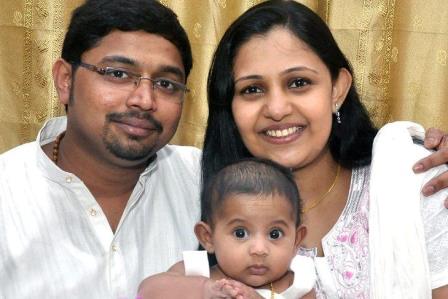 Once she became popular the serial Vishudha Alphonsamma, she got another opportunity to be a part of the Asianet mega serial "Kumkumapoovu". In fact Aswathy was longing for a change after doing the devotional character as she did not wanted to be type casted. She believes that a good artist should be capable of doing different types of roles. Kumkumapoovu was a family serial which says the story of a Professor named Jayanthi. Asha Sarath, the renowned dancer appears as Jayanthi. Aswathy gave life to the character 'Amala', daughter of Professor Jayanthi. Jayanthi had a love affair during her college days and had conceived then. Her father told her that the kid died on delivery and Jayanthi believed it. But later the child comes into her life and when Amala comes to know about the child, she gets angry with her mother. Amala's character is truly a negative one which stands close to the normal life character unlike her earlier character Alphonsamma.

Here too Aswathy Thomas had proved herself and did put cent percent efforts to the negative role she got. The audiences accepted Amala too and with these two serials, Aswathy became quite popular among the Malayali audiences in and out the country. After her marriage Aswathy and her husband Jerin had appeared in the musical video album named "Poonilamazha Nanayum". The actress says that it was their dream to do an album together and however by God's grace their dream is fulfilled. Aswathy prefers to do one serial at a time as she does not want her face to be seen in every channel when audiences change the channels. She is ready to take up even more offers if good characters come her way.